Product Highlights - W-450 PowerWash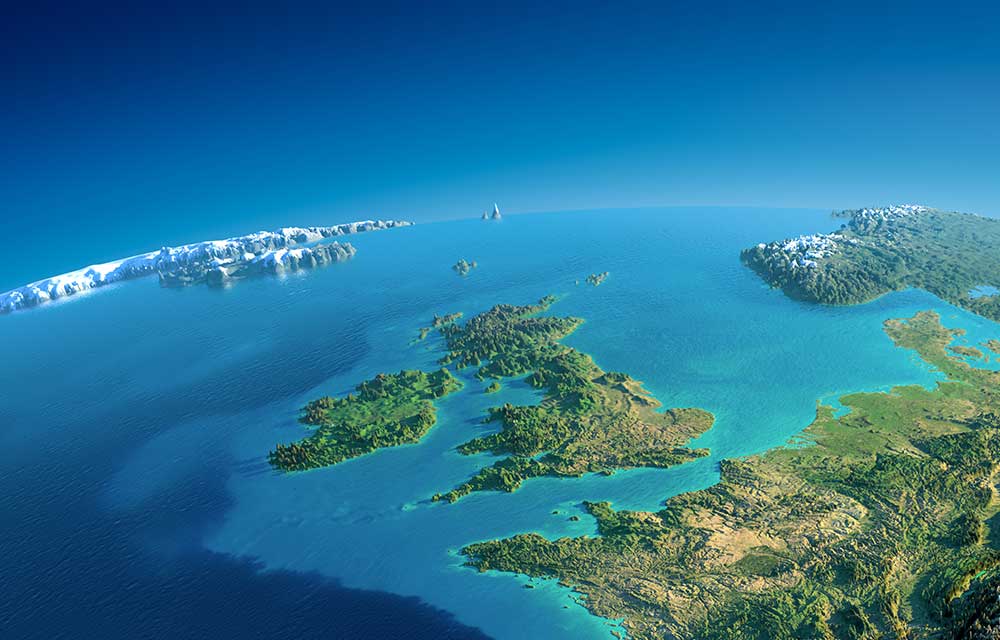 Environmentally friendly
Due to the low amount of water used per wheel, the W-450 Powerwash is an environmentally friendly cleaning and waste handling method. If required, the Drester water cleaning method can be used. By using a flocculation agent and a mixing motor, water and residuals are separated. The filtered clean water can be let out into the drain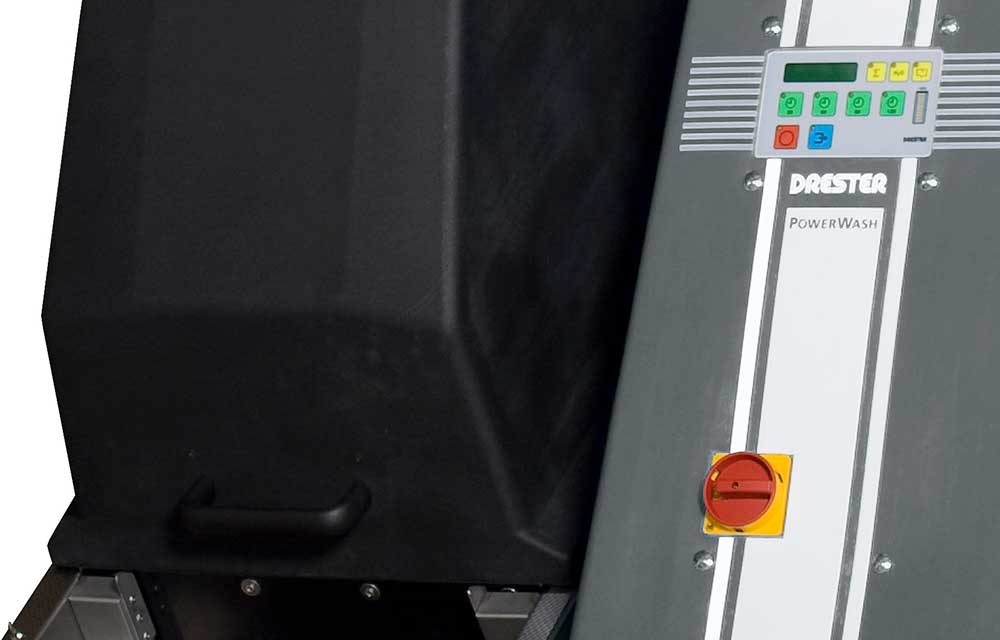 Heating system
The efficient heating system in the wheel washer keeps the water at the same even temperature during the whole time, increasing the end result of tires and rims. A efficient wheel washer for every tire shop and all kinds of wheels and can be placed anywhere in the workshop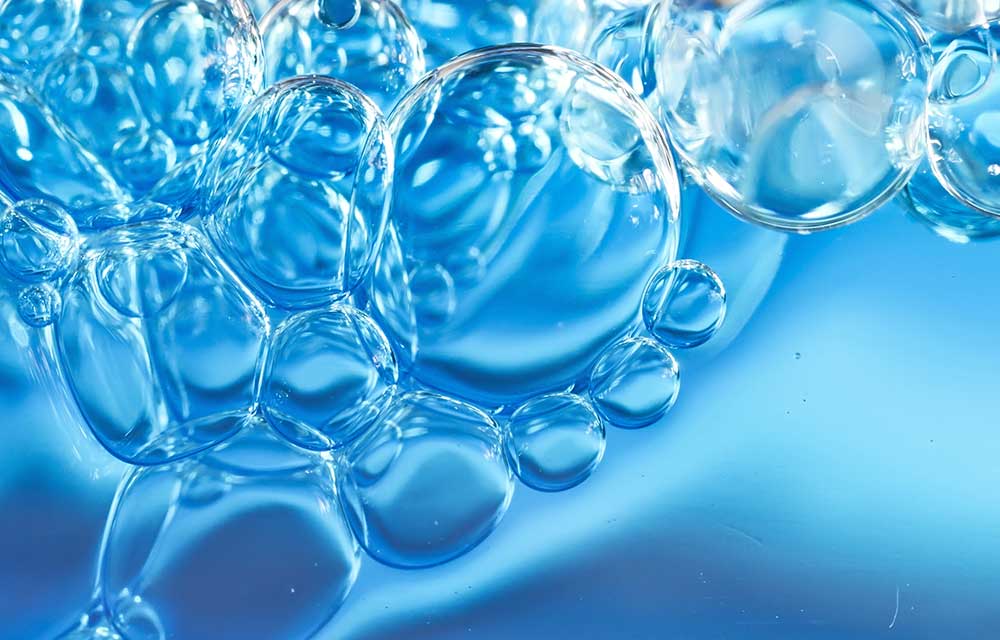 Closed water system
The space saving wheel washer works with a closed water system. This means that the machine can be placed anywhere in the shop. No need for a water connection and a drain next to the machine and the water consumption per washed wheel is very low, 1 litre/wheel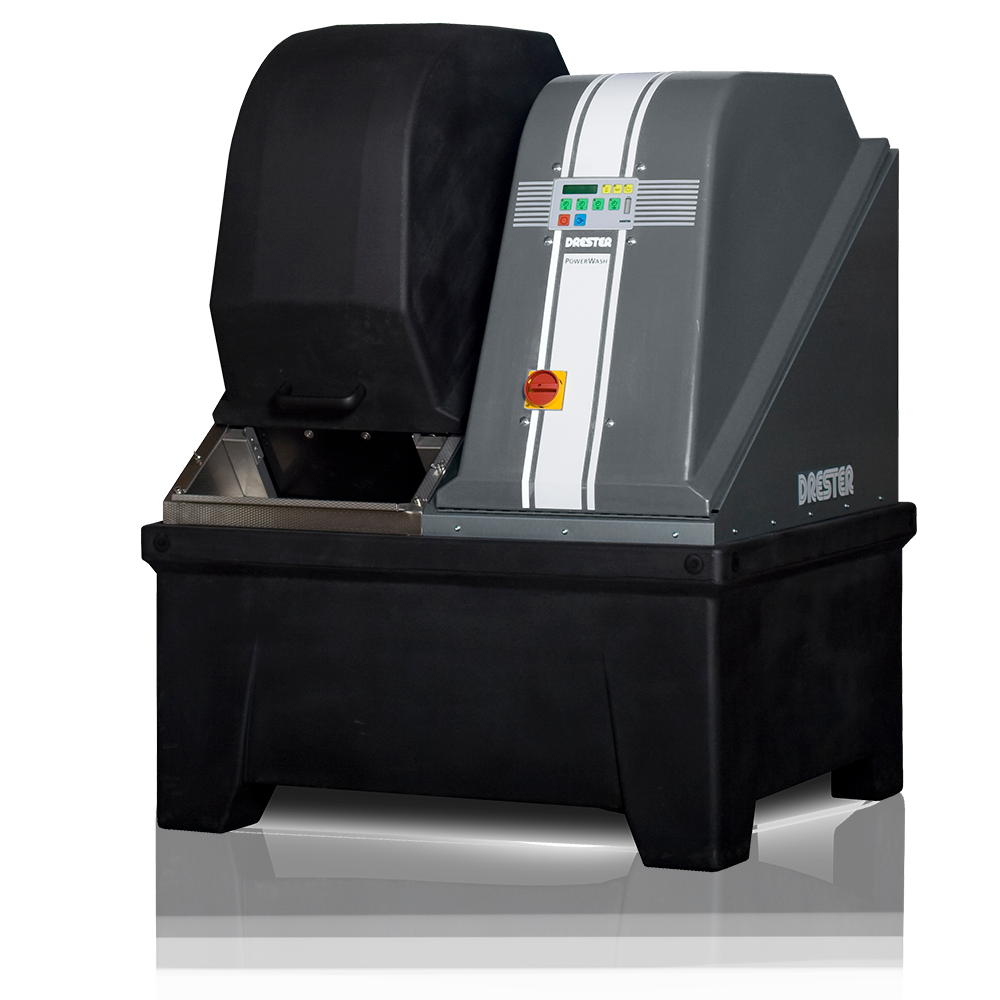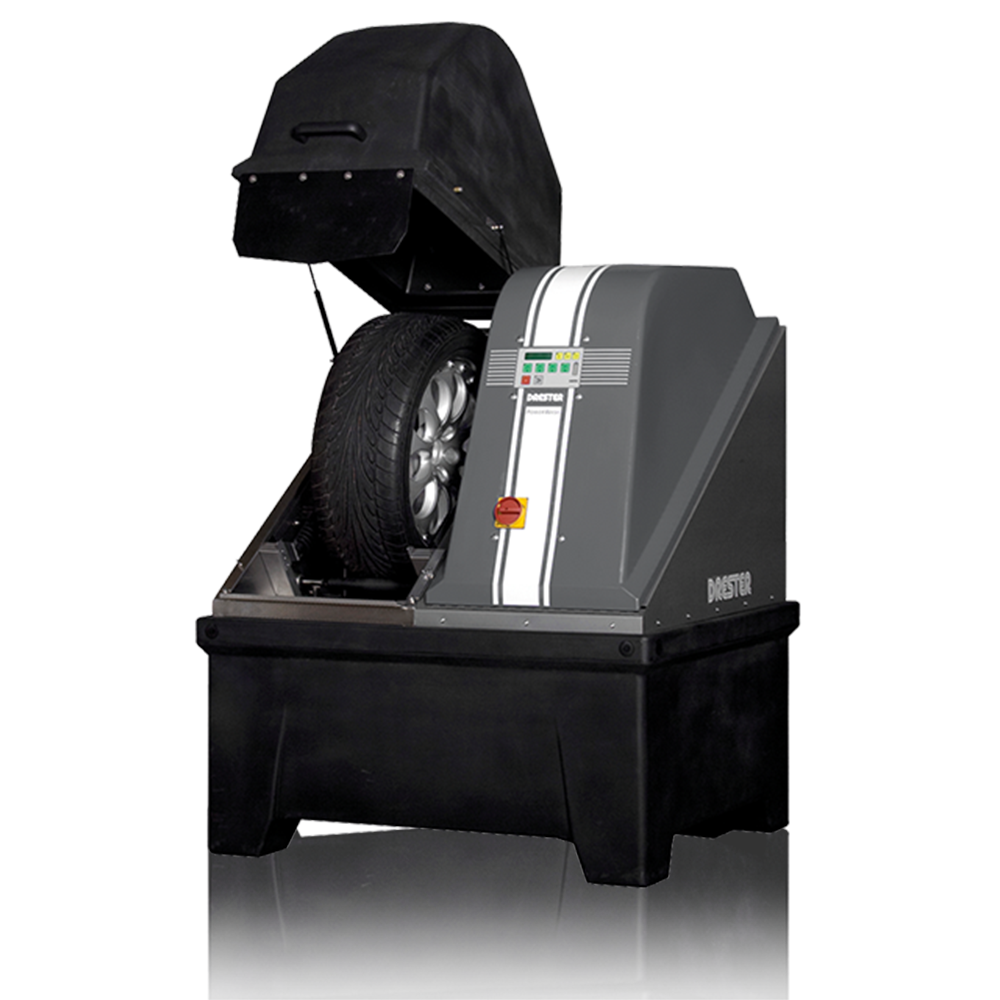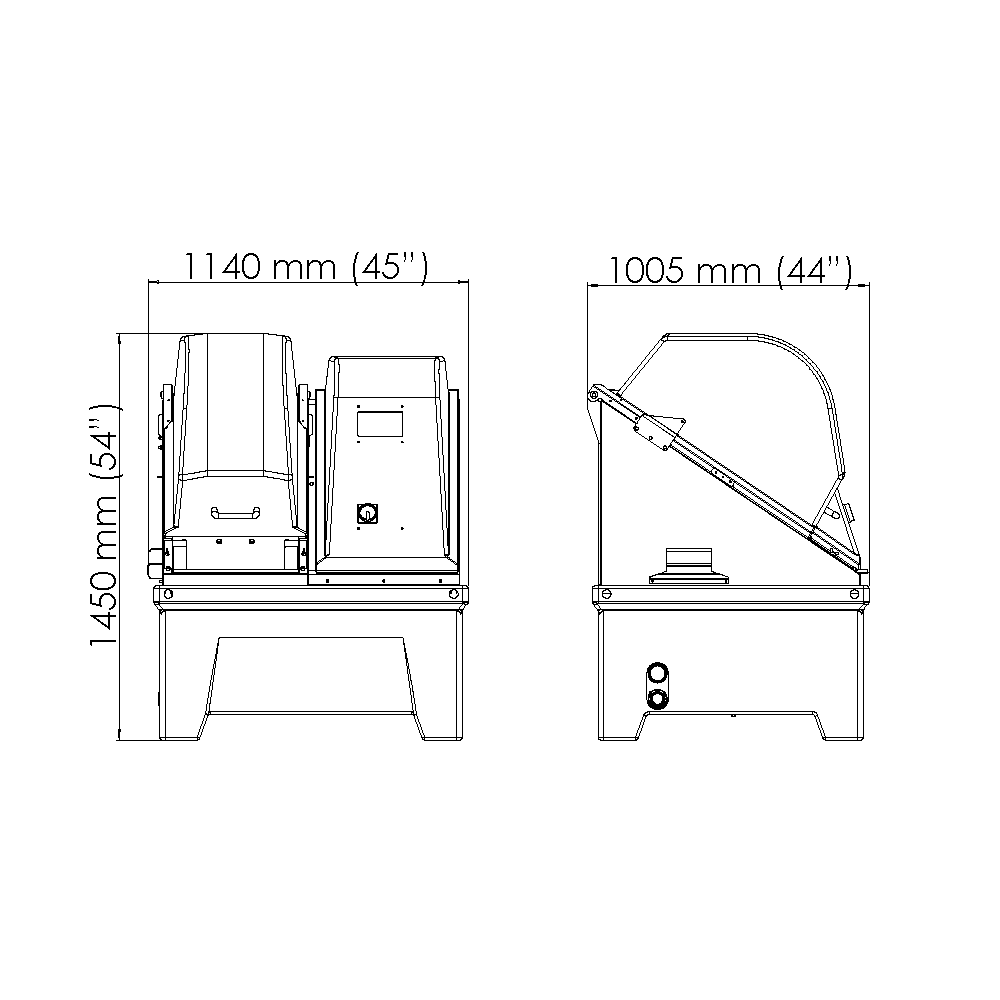 Drester W-450 PowerWash
by Hedson
Drester W-450 PowerWash
A compact and easy to use wheel washer suitable for every workshop where tires are handled. The advanced fixed nozzle geometry enables a very efficient cleaning of all kinds of wheels. The space saving wheel washer works with a closed water system. This means that the machine can be placed anywhere in the shop. No need for a water connection and a drain next to the machine and the water consumption per washed wheel is very low, 1 litre/wheel. If required, the Drester water cleaning method can be used. By using a flocculation agent and a mixing motor, water and residuals are separated. The filtered clean water can be let out into the drain.
Improves workflow and ergonomics in the workshop
TPMS friendly cleaning method
Compact and space saving design
Download Product sheet
Technical Specification
Drester W-450 PowerWash
Drester W-450 PowerWash

Part.no. W-450-1AD

Shipment dimensions

1 pcs on pallet, 1300*1200 mm, 254 kg
Wheel width

135-305 mm (5-12")

Wheel diameter

560-800 mm (22-31")

Max Wheel Weight

45 kg (99 lbs)

Compressed air connection

8-12 bar (120-174 psi)

Air consumption

400 liter/wash cycle

Air flow

1000 liter/min. at 7 bar

Power supply

400V, 3~, 50 Hz, 16 A 230V, 3~, 50 or 60 Hz, 32 A

Measures (WxDxH)

1140 x 1005 x 1450 mm (45 x 39.5 x 57")

Weight of unit

220 kg (704 lbs) without water or DoublePower

Water volume

210 liter (55.5US-gallon)

Water consumption

1 liter/washed wheel

Cleaning time/ wheel

30, 60, 90, 120 sec (dry blowing not included)

Clean rinse

1 liter/wheel

Included in delivery

1 rubber mat, 20 kg (44 lbs) of DoublePower Granules, Heater, Granule Basket
Spare part list
As a Hedson Partner you can log-in to take part of our spare part lists.   Log in…
If you are a Hedson Partner but don't have access to the Partner Portal, please contact your Hedson contact person to get your account.
If you are an end-user, please contact your local reseller for more information.
Problems We Solve
Quick, easy and profitable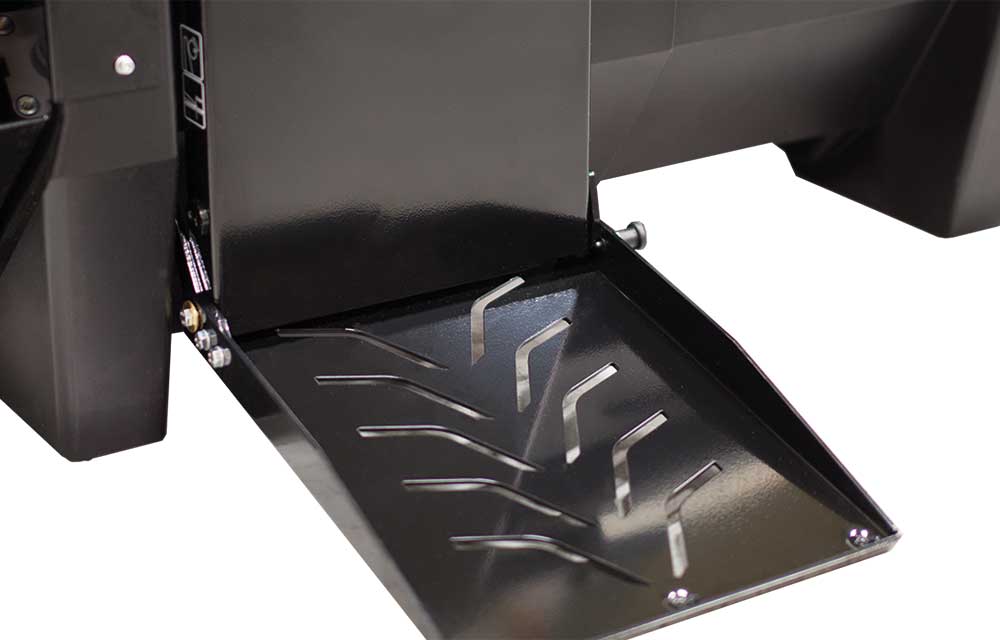 Ergonomic
With the innovative and pioneering Drester Quick Lift by Hedson (patent pending), together with the door loading system of the Monza wheel washers, Hedson takes a major leap forward in ergonomic wheel handling. The Quick Lift loads a heavy wheel in less than 3 seconds.
Service
To investment products from Drester by Hedson is always a safe and easy investment. With the focus on customer satisfaction and retention, Hedson provides efficient and effective solutions for all professional shops handling tyres. Service is a word we value, by always giving service the whole way through and after a purchase.