IRT UV SmartCure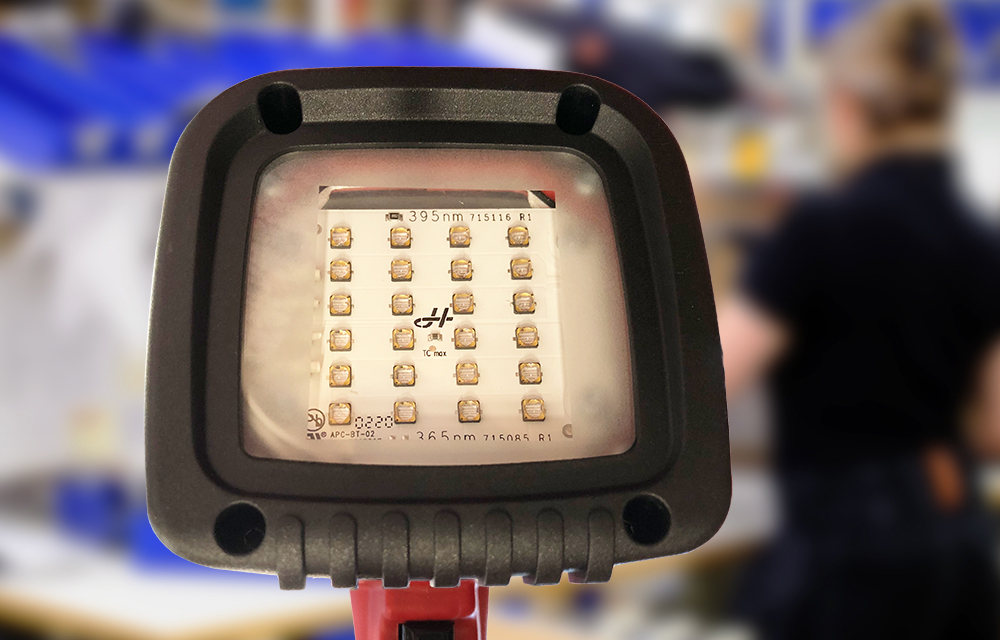 A UV-LED REVOLUTION
IRT UV SmartCure is equipped with the latest UV-LED high quality technology for UV-filler and primer. Monitored to keep light performance on a constant high level throughout the complete battery cycle. Cures an area of Ø 16 cm in just 10 seconds. Replace the battery with a click.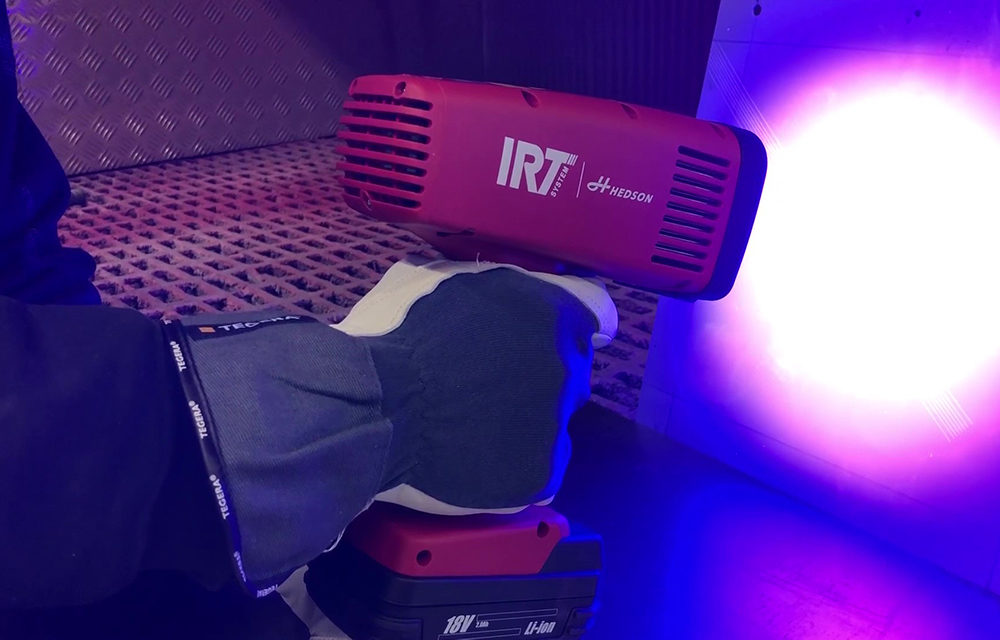 EFFICIENCY IN EVERY DETAIL
Advanced electronics guarantee the highest possible performance from battery, UV-LED module and cooling system. Experience zero power loss even with an almost empty battery. Safety features such as auto shutdown if electronics or UV-LED are overheated. The cooling system activates on demand.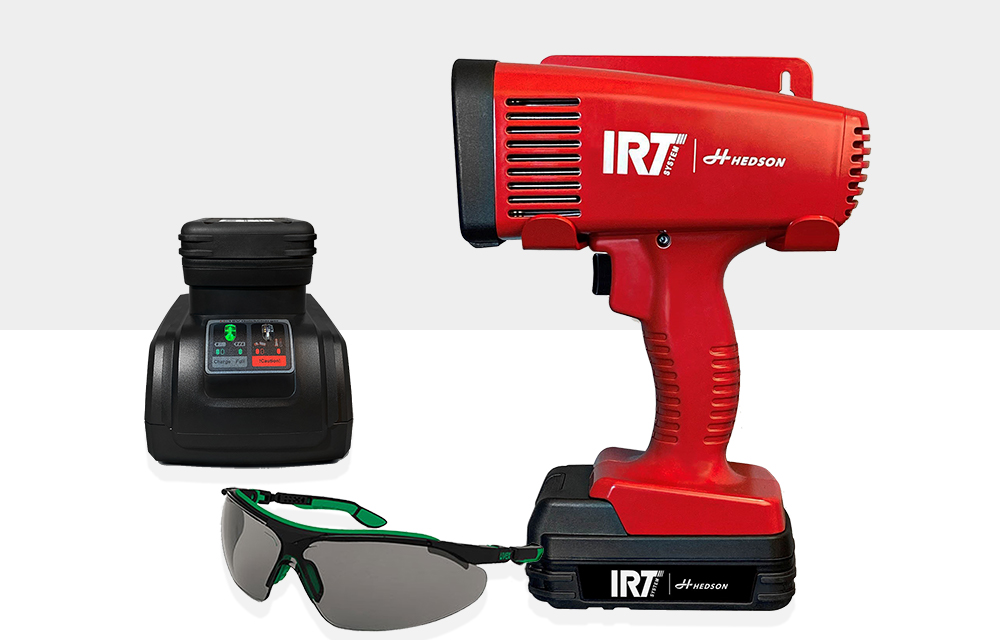 ERGONOMIC DESIGN
IRT UV SmartCure is compact with an ergonomic trigger switch grip and comfortable hardwearing handle design.
Twin battery pack, charger, magnetic wall bracket and UV safety eye wear is included.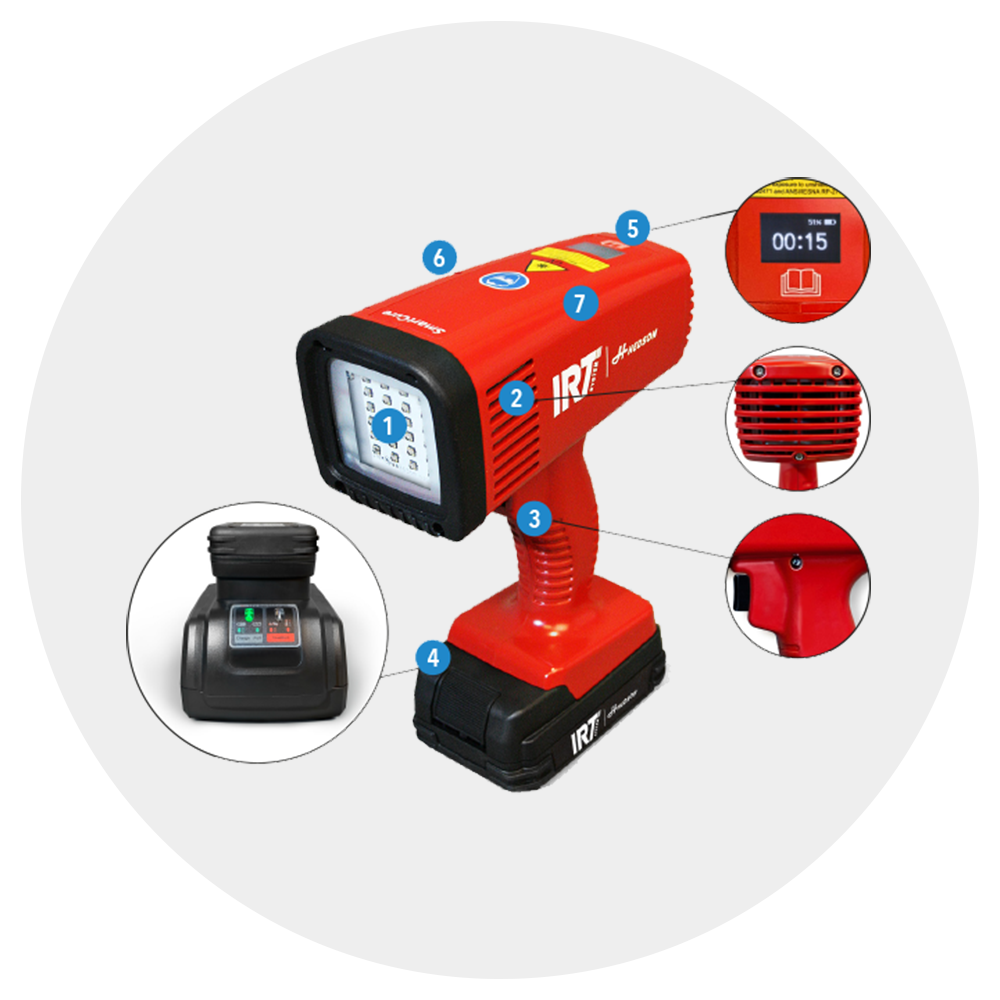 IRT UV SmartCure
by Hedson
IRT UV SmartCure
Operational safety in every detail is IRT top priority. SmartCure comes with exchangeable, high quality, long life 18 V lithium-ion batteries. Peak light performance is maintained on a constant high level until the display indicates battery change, no risk of power loss due to discharged battery. The battery charger is hardwearing and reliable. It holds charge over time without risk of overcharging.
Excellent curing result in seconds
No risk of power loss or over charging
Exchangeable batteries eliminate down-time
Peak light performance held at max throughout battery cycle
Download Product Sheet
Technical Specification
IRT UV SmartCure
IRT UV SmartCure

Part.no. 715070 (395nm) / 715365 (365nm)
Voltage

IRT UV SmartCure 18 VDC, Battery 18 VDC, Charger 100-240 VAC

Frequency

50 - 60 Hz

Current

Unit 8 A , battery charger 2 A

Power

200 W

Noise Level

<70 dB (A)

Weight - total (incl. battery)

1,16 kg (2,56 lbs)

Wavelength (peak)

Part.no. 715070: 395nm, 715365: 365nm

Measurements (W/H/D) - handheld unit

189/250/88 mm

Degree of protection

IP X4

Risk Group EN62471

3 (RG-3)

Included in delivery

2 batteries, charger, magnetic wall bracket, UV safety glasses
Spare part list
As a Hedson Partner you can log-in to take part of our spare part lists.   Log in…
If you are a Hedson Partner but don't have access to the Partner Portal, please contact your Hedson contact person to get your account.
If you are an end-user, please contact your local reseller for more information.
Problems We Solve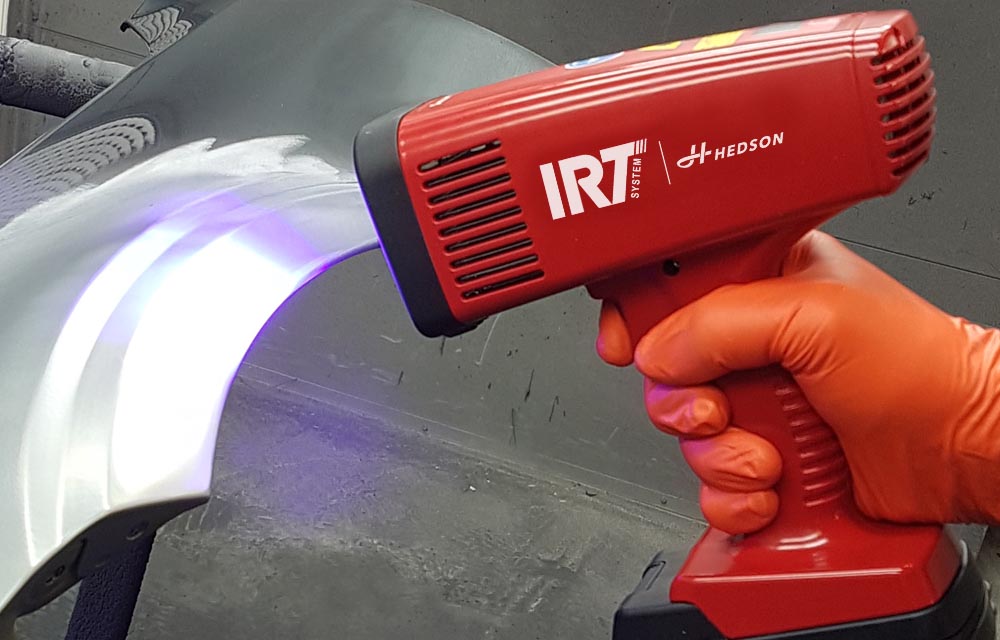 Time savings with IRT UV SmartCure
IRT UV SmartCure is made in Sweden and developed in cooperation with international refinish paint manufacturers to ensure 100% curing results. The time saved in the prep area is significant. Fast UV-curing and minimal maintenance.