irt icure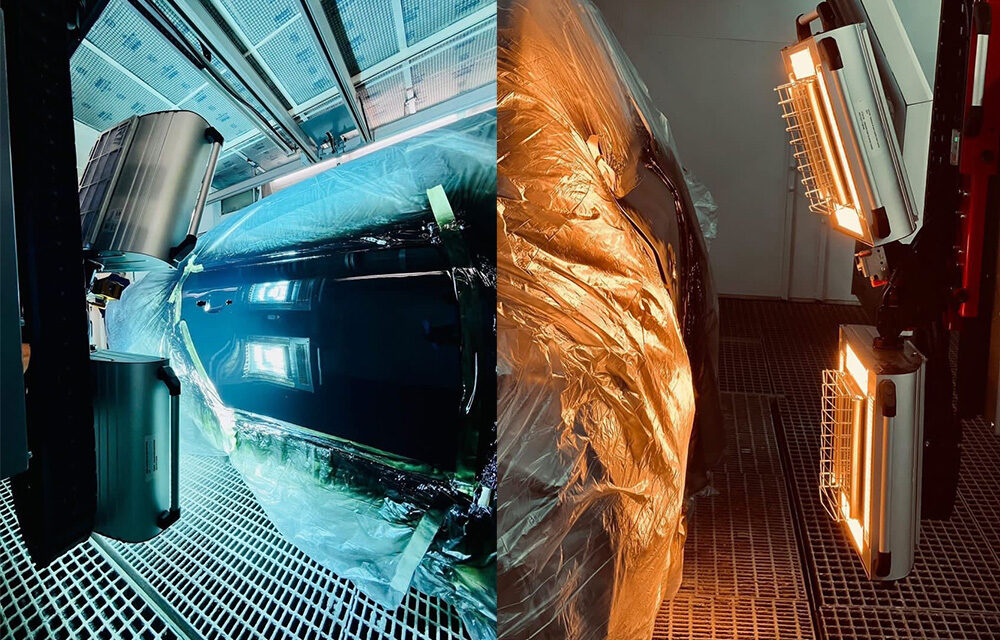 TWICE AS POWERFUL
New HID UV lamps, 2000 W UV lamp in each cassette. Cures all UV-activated materials on the market. Original IRT infrared proven cassette concept. IR lamps > 20.000 hrs, life time counter for UV lamps. IRT shortwave infrared, >97% effective.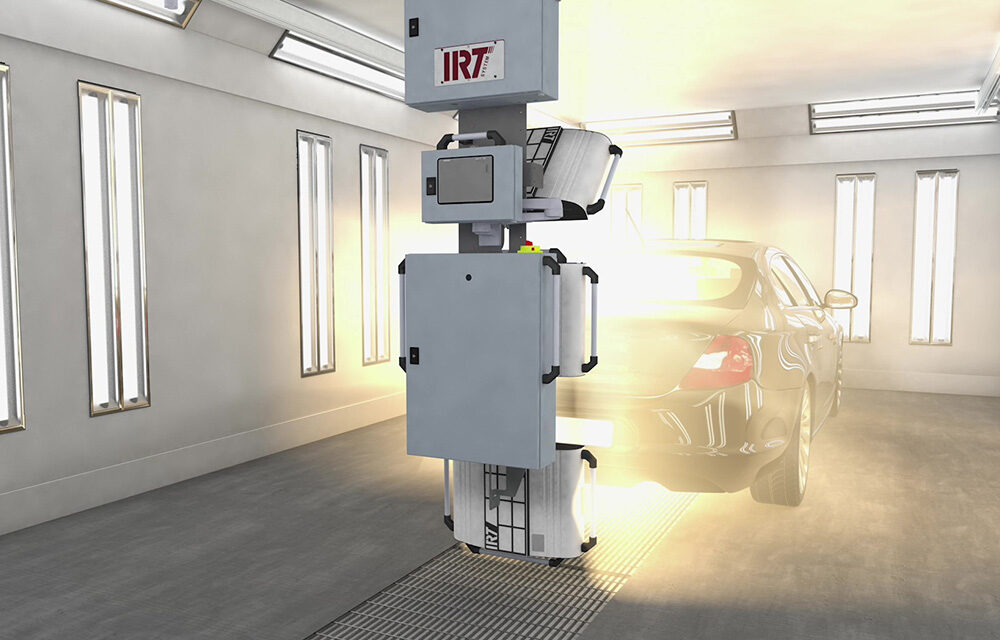 COMPACT ROBOTIC RAIL DRYER
Retrofits to spray booths and prep zones with minor adjustments. IR and UV curing, save time - ready to handle in minutes. Reliable, precise curing results.
DYNAMIC AND STATIC CURING
Both dynamic and static drying available, all you need in one unit. IR and UV curing, preprogrammed recipes for both.
irt icure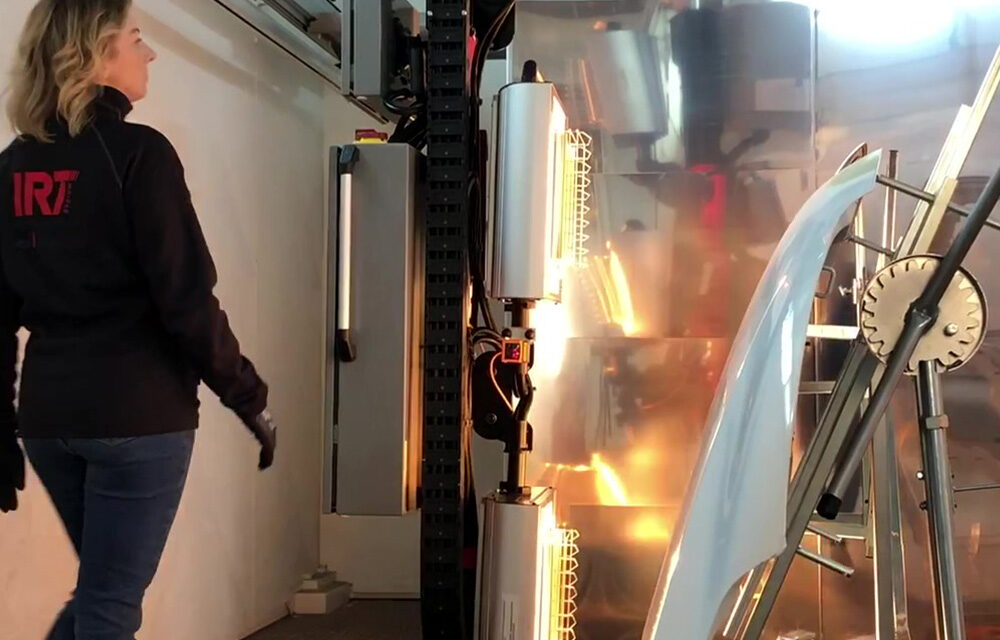 BETTER FOR YOU
Always comfortable booth temperature. Pre-programmed - easy to operate. Plug and Play, preprogrammed and DIY recipes. Guarded UV safety glass, ozon-free. Park in a corner, out of your way.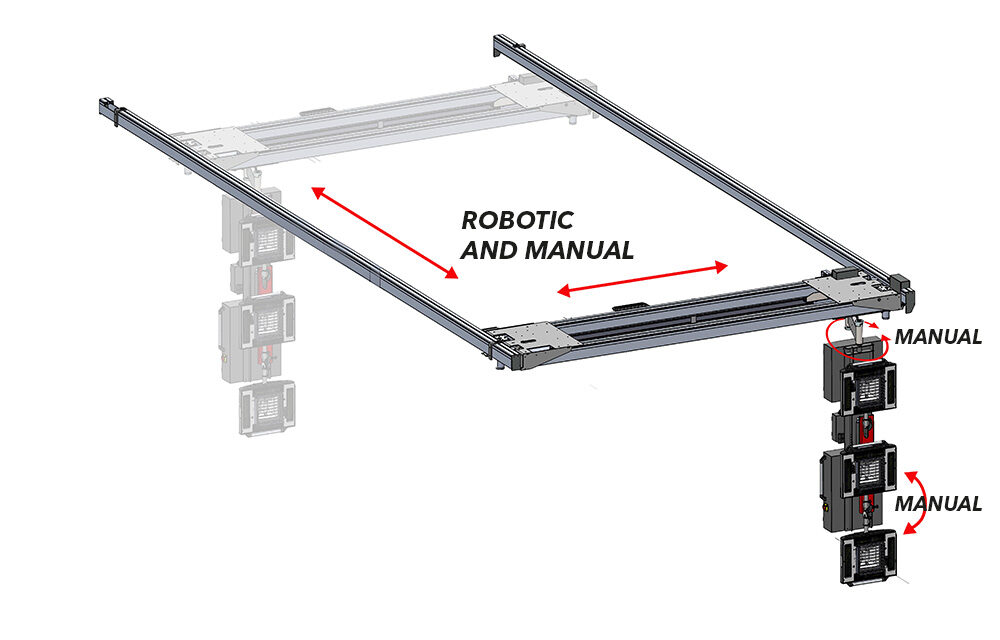 ROBOTIC:
Robotic motion and automated curing on long side or short side. Time saving and exact drying process. Energy saving, automated drying from IRT.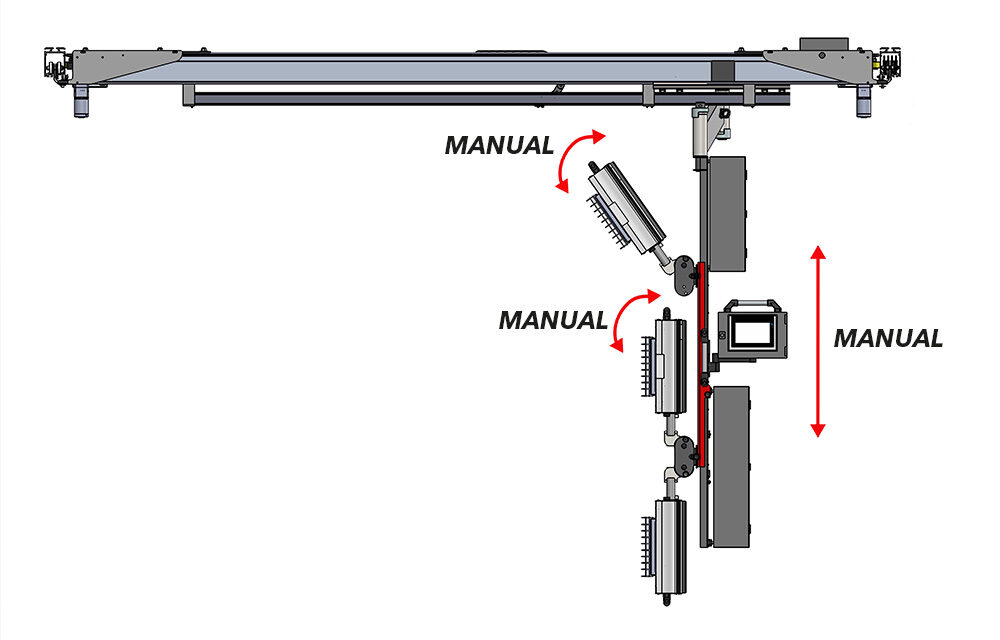 MANUAL, FLEXIBLE CASSETTE ADJUSTMENT
Flexible and easy to move into all positions manually. Rotate and move ICure in the rail system. Rotate cassette position of the two bottom cassettes, 0-90°. Adjust cassette position up/down 0-480 mm.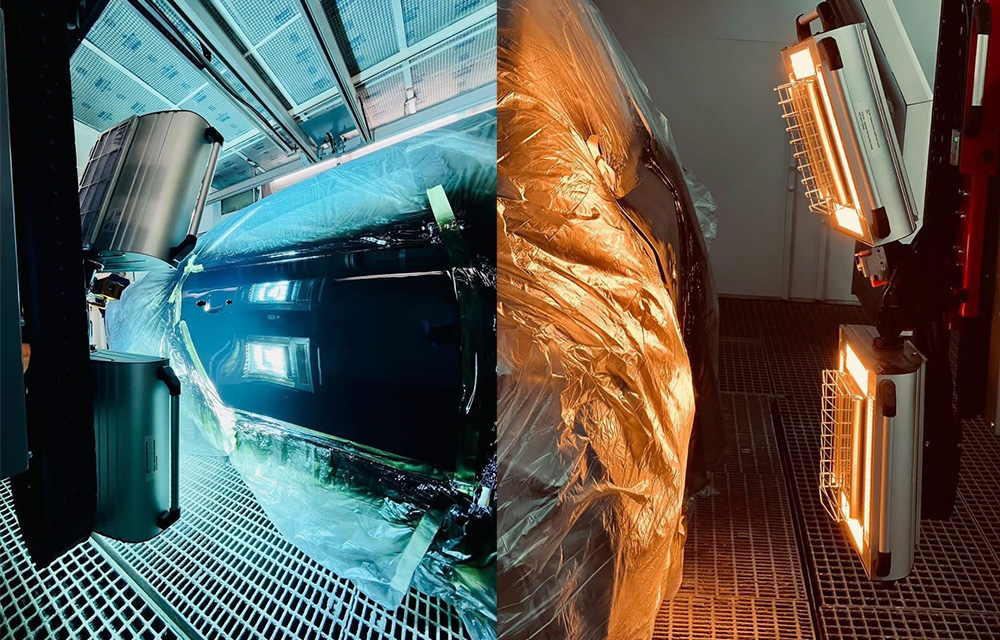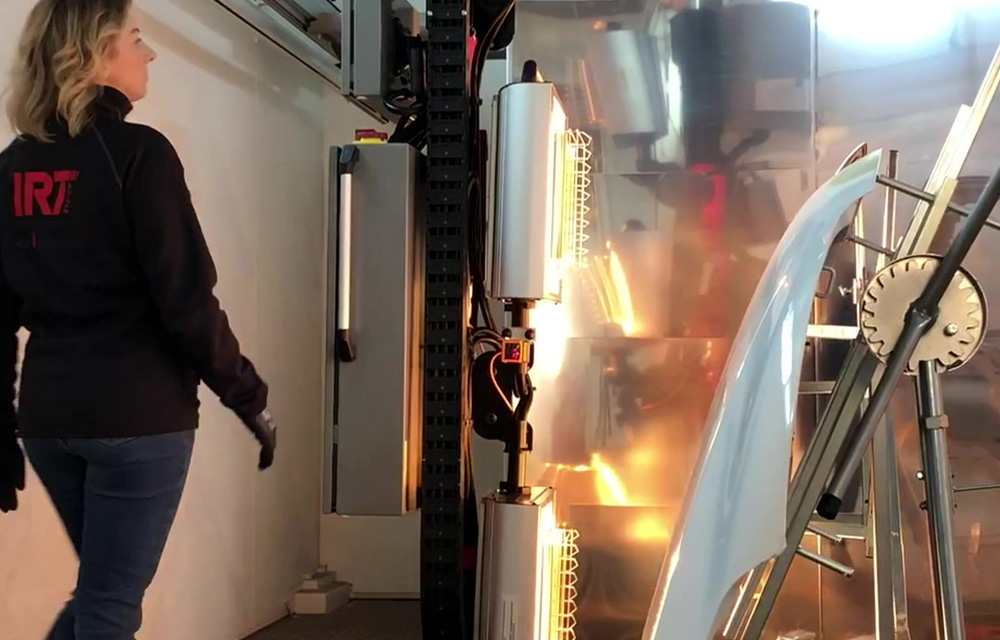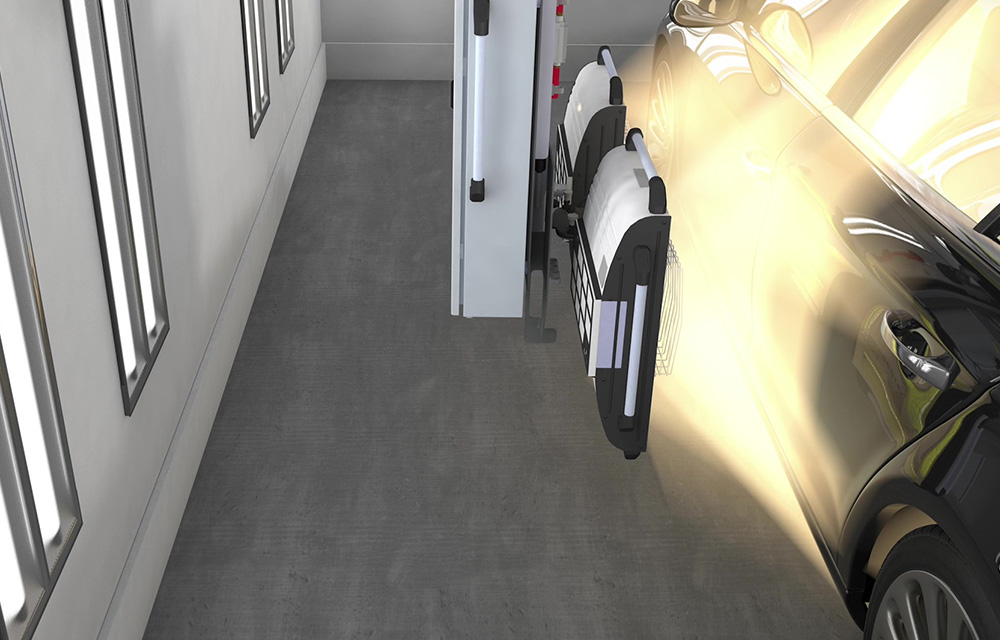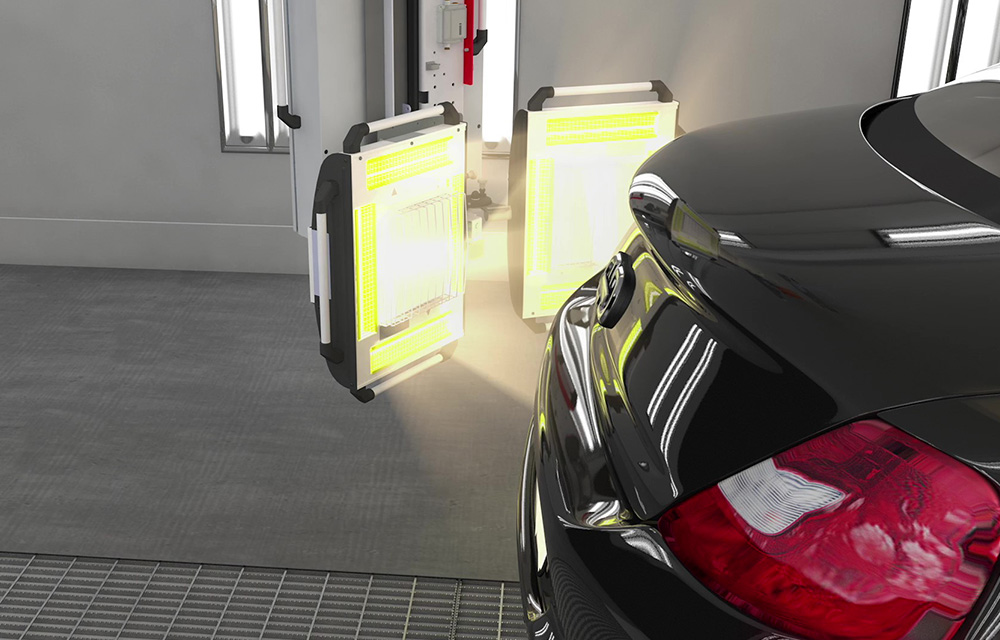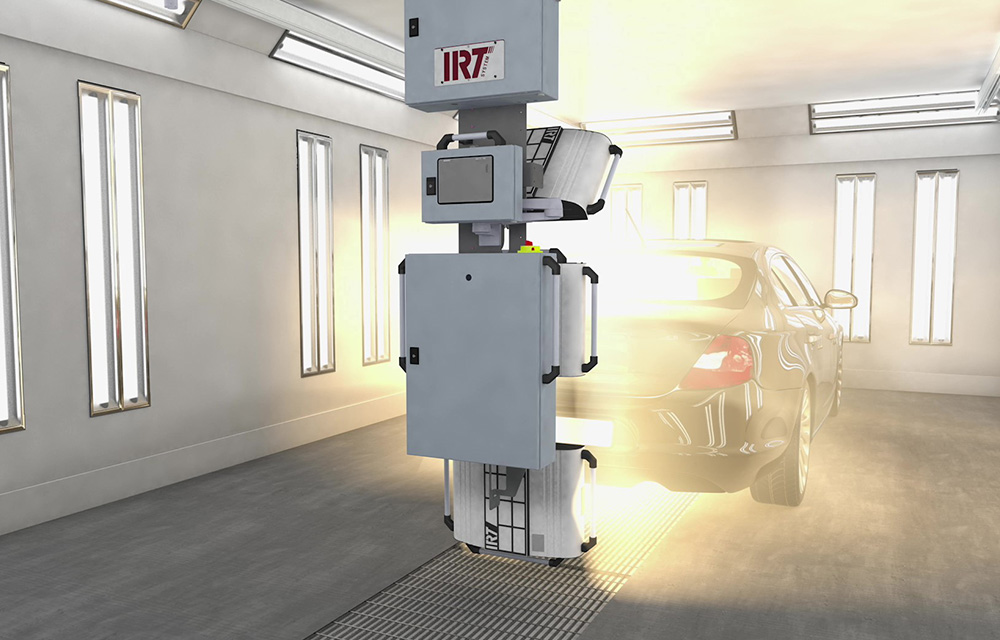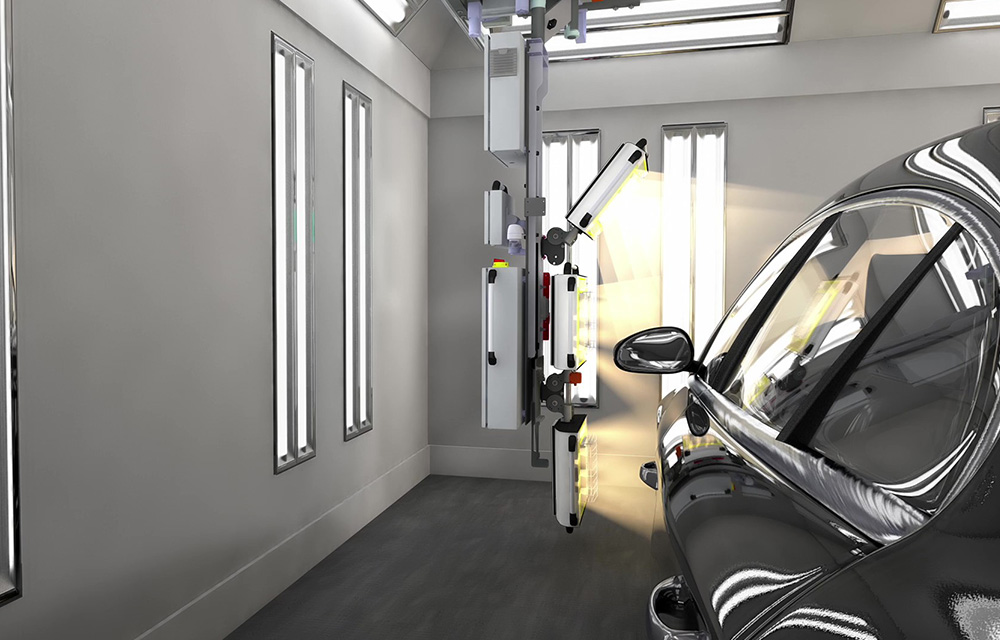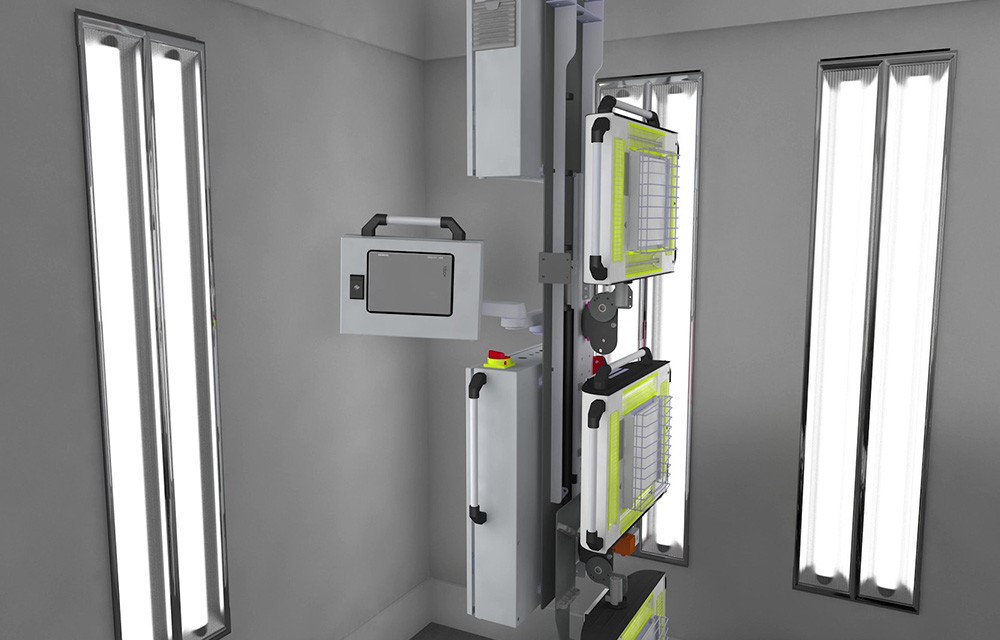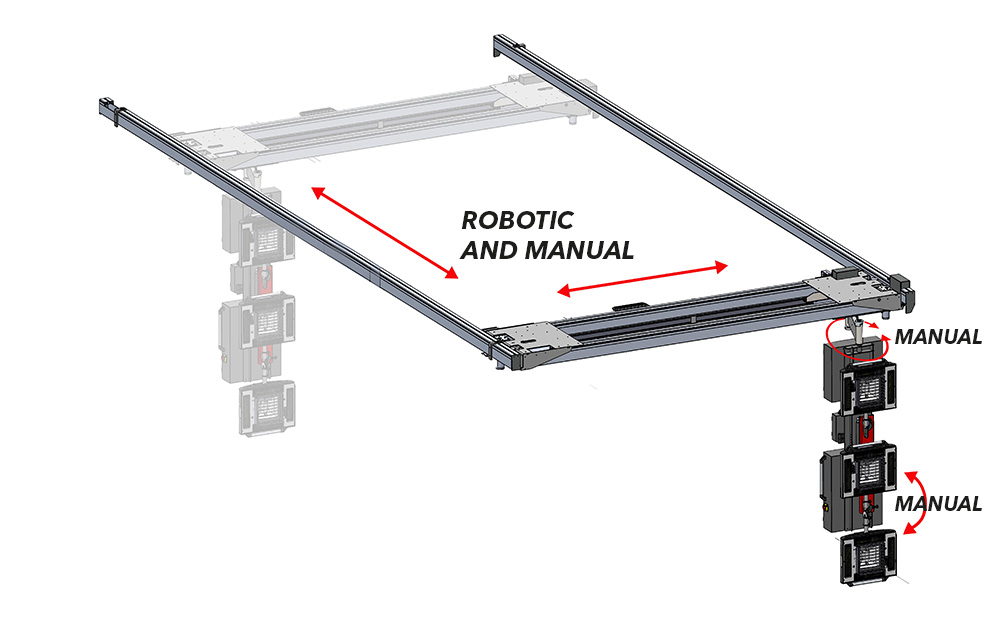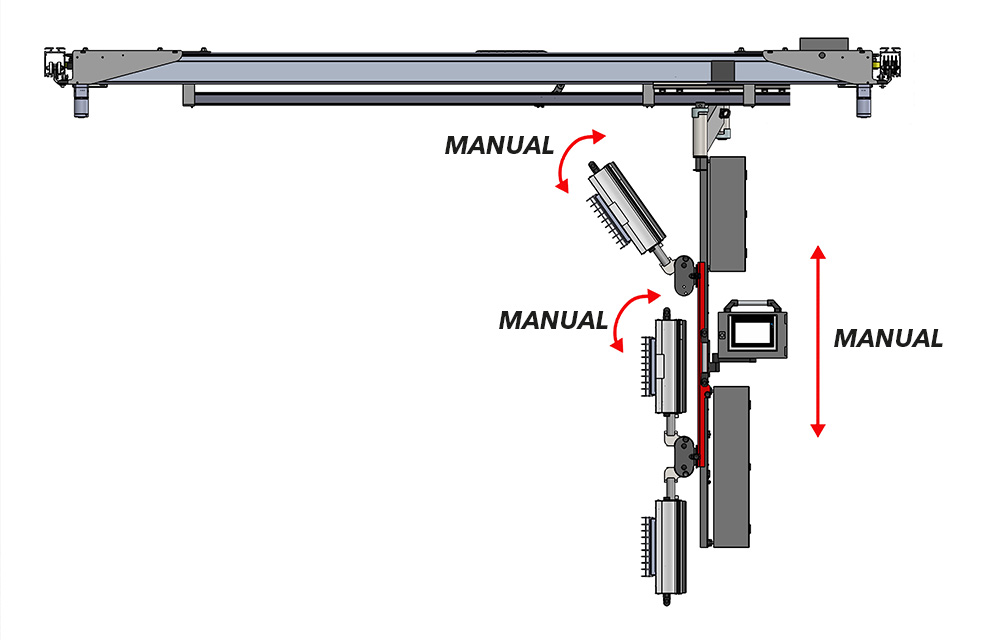 Energy saving, robotic curing from IRT
Low energy spend per vehicle
No energy waste in between jobs
Robotic motion along the long / short side of the vehicle
Flexible and easy to move into all positions manually
Both dynamic and static drying available
2000 W HID UV-A lamps
Guarded UV safety glass, ozon-free
Plug and Play, preprogrammed and DIY recipes
IR lamps > 20.000 hrs, life time counter for UV lamps
IRT shortwave infrared, >97% effective
Gold coated reflectors determin high efficiency
Time saving and exact drying process
Technical Specification
IRT ICure

Art nr 737413

Nominal frequency

50-60 Hz

Rated voltage

400-480V~3Ph/PE ± 5%

Full load currency

26 A

Main disconnect fuse

32 A

Sound pressure / power level

≤ 70 dB (A) at 1 m

Ambient temp. (during operation)

Max. 40°C