IRT UV SmartCure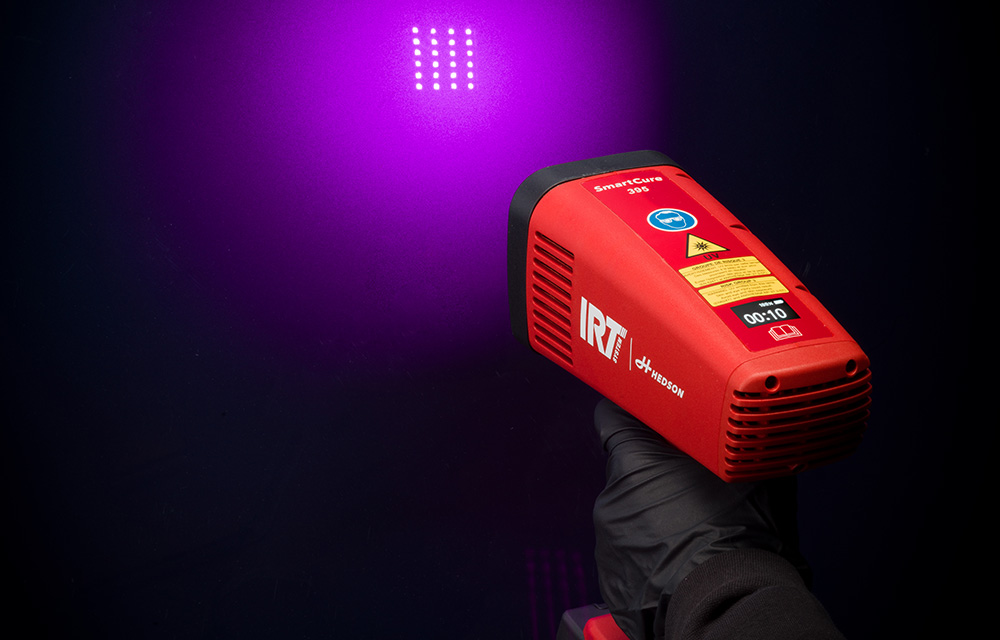 A UV-LED REVOLUTION
IRT UV SmartCure is equipped with the latest UV-LED high quality technology for UV-filler and primer. Monitored to keep light performance on a constant high level throughout the complete battery cycle. Cures an area of Ø 16 cm (6.3") in just 10 seconds. Replace the battery with a click.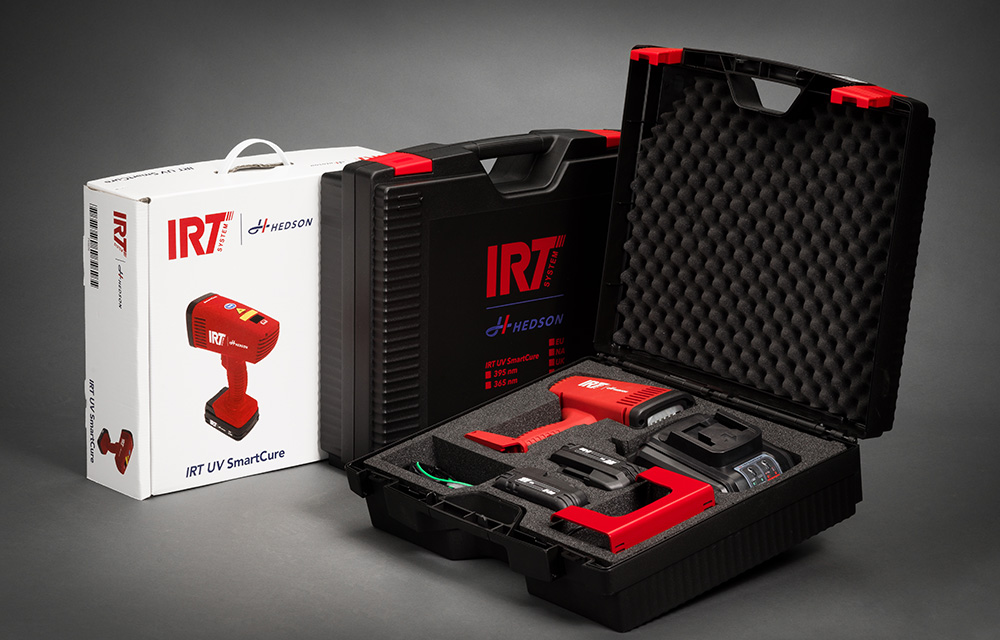 EFFICIENCY IN EVERY DETAIL
Advanced electronics guarantee the highest possible performance from battery, UV-LED module and cooling system. Experience zero power loss even with an almost empty battery. Safety features such as auto shutdown if electronics or UV-LED are overheated. The cooling system activates on demand.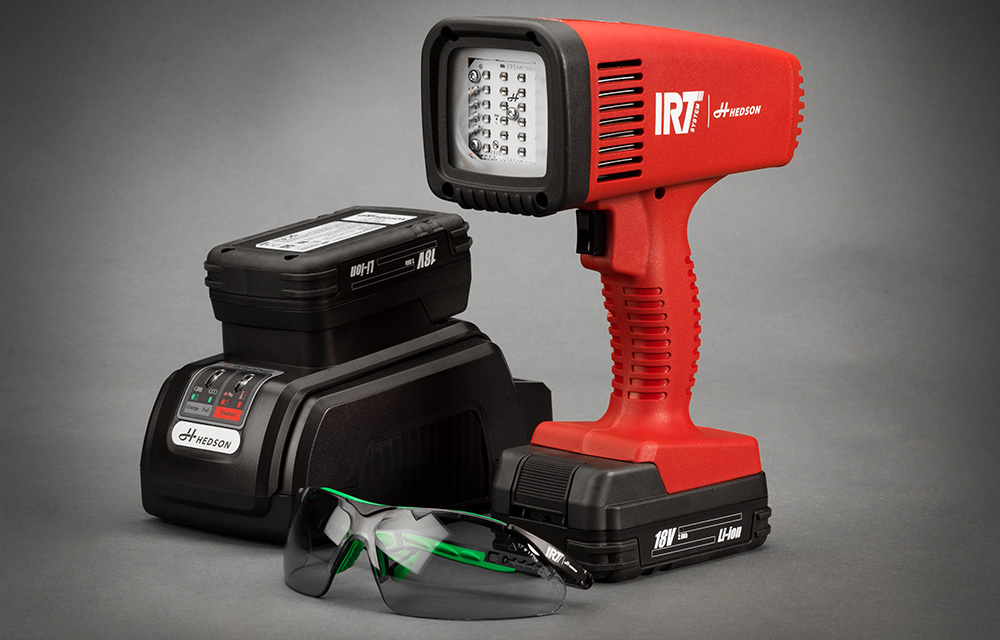 ERGONOMIC DESIGN
IRT UV SmartCure is compact with an ergonomic trigger switch grip and comfortable hardwearing handle design.
Twin battery pack, charger, magnetic wall bracket and UV safety eye wear is included.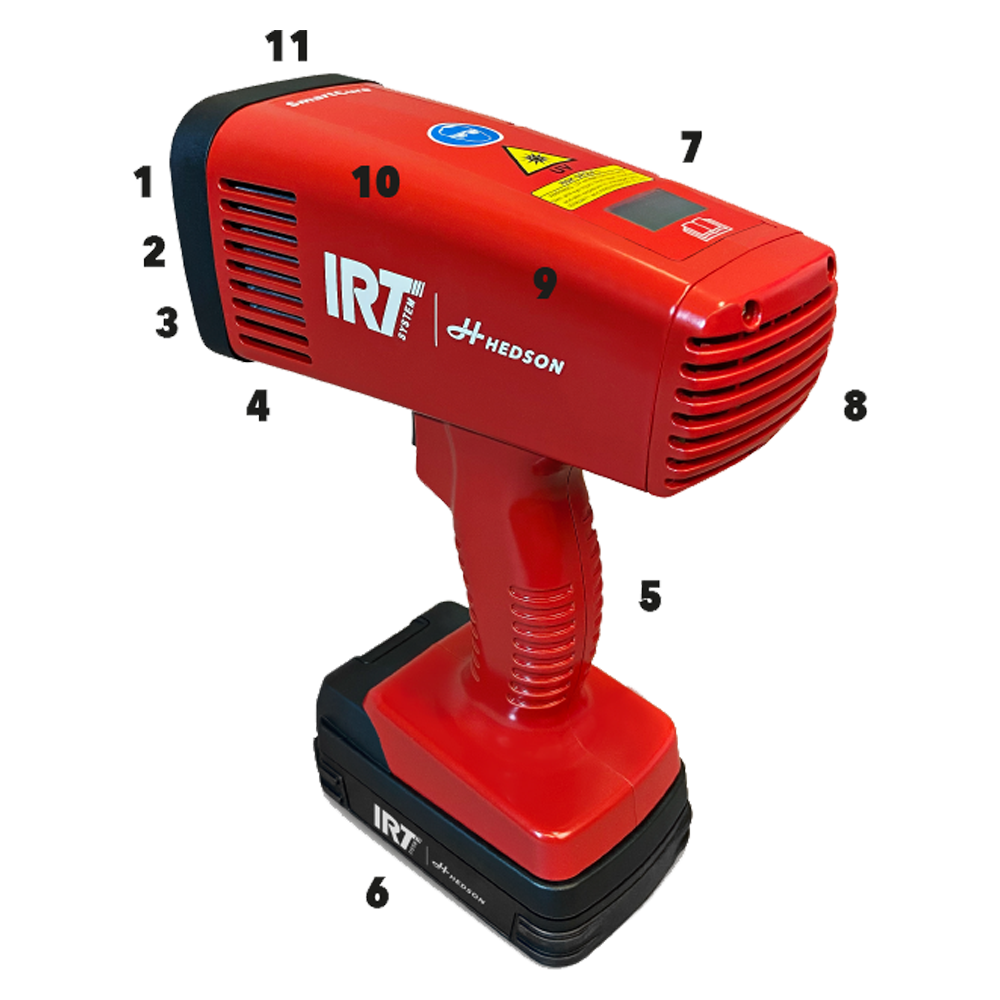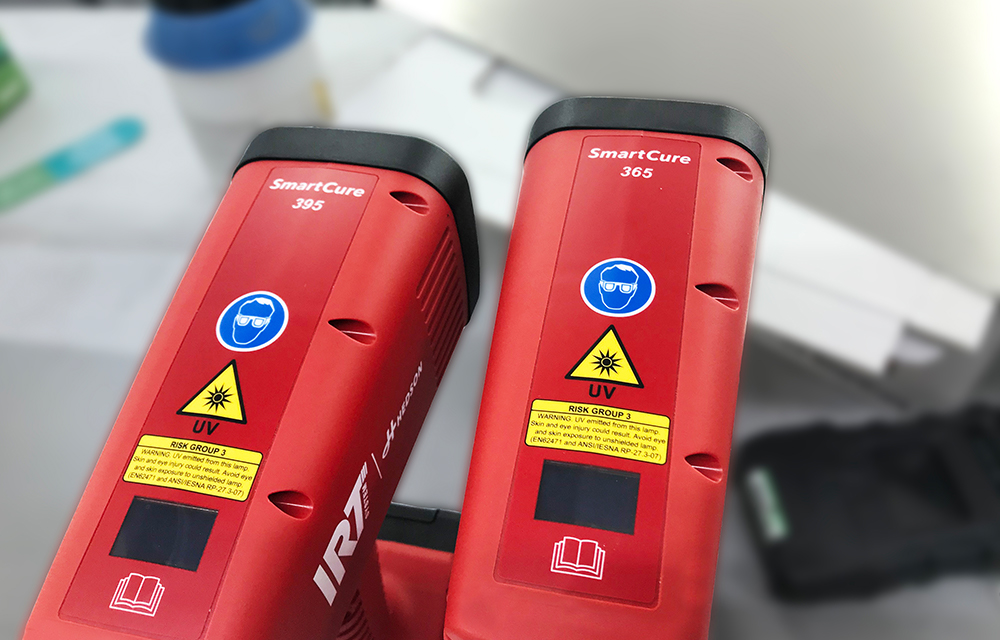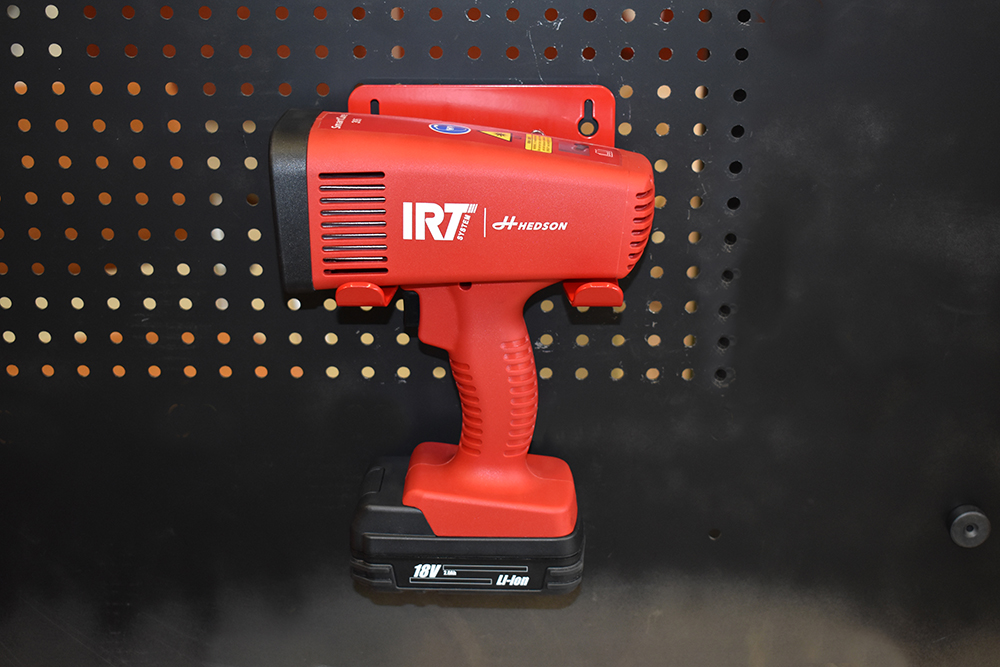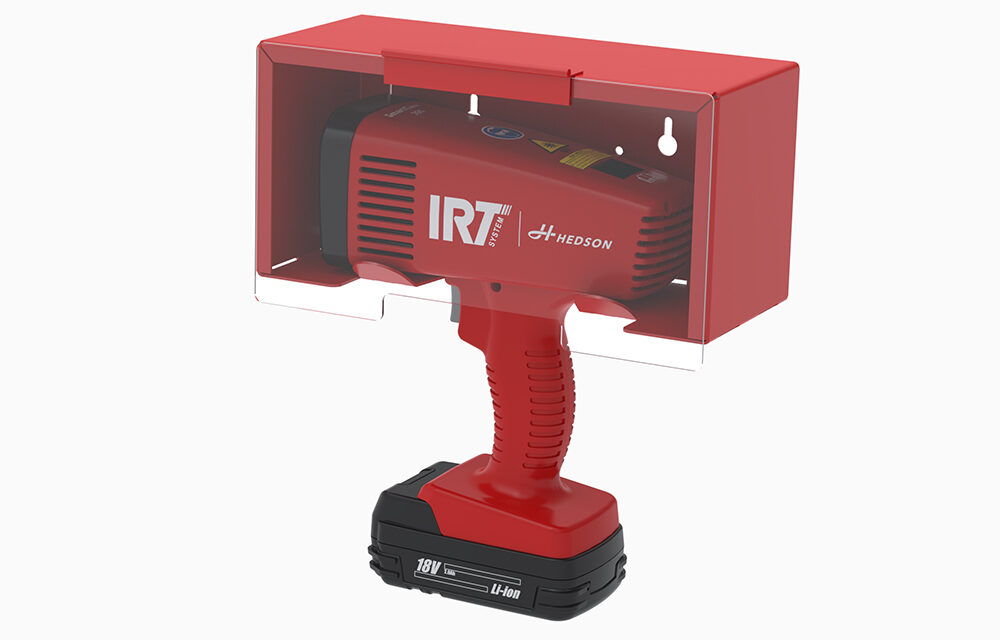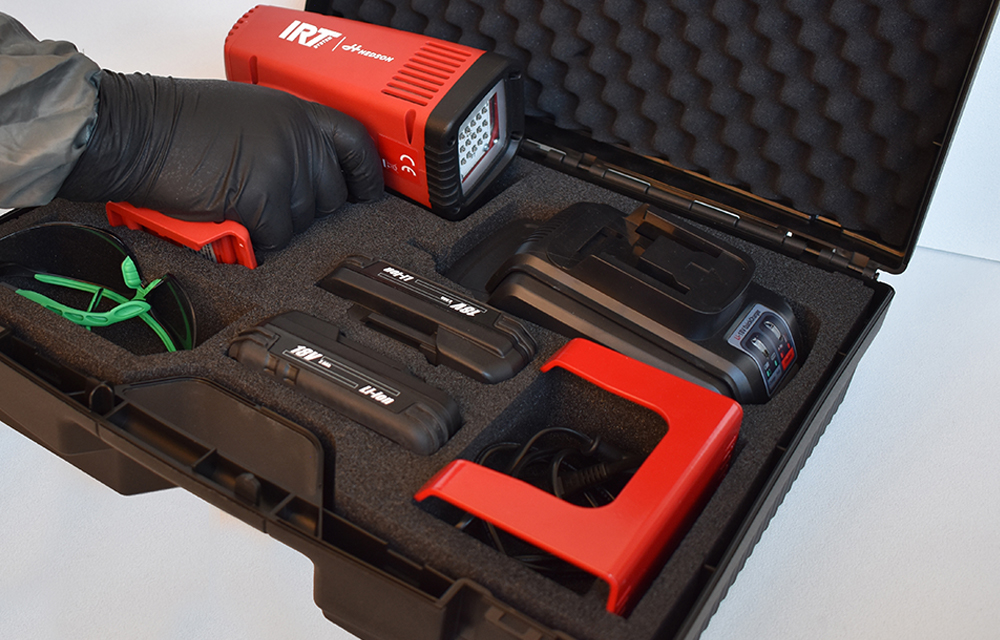 IRT UV SmartCure
by Hedson
IRT UV SmartCure
Operational safety in every detail is IRT top priority. SmartCure comes with exchangeable, high quality, long life 18 V lithium-ion batteries. Peak light performance is maintained on a constant high level until the display indicates battery change, no risk of power loss due to discharged battery. The battery charger is hardwearing and reliable. It holds charge over time without risk of overcharging.
Excellent curing result in seconds
No risk of power loss or over charging
Exchangeable batteries eliminate down-time
Peak light performance held at max throughout battery cycle
| *SmartCure 395 nm alternatives: | *SmartCure 365 nm alternatives: |
| --- | --- |
| NA; in cardboard box 715070-3 / NA; in hard case 715070-4 | NA; in cardboard box 715365-3 / NA; in hard case 715365-4 |
Hard case

Part No. 800806

Dust cover

Part No. 715193

Filter

Part No. 715074

Voltage

Lithium-ion

Frequency

50 - 60 Hz

Frequency

Charger: 50-60 Hz

Current

SmartCure 8 A, Charger 2 A

Power

200 W

Noise level

<60 dB (A)

Weight including battery

1.16 kg - 2.5 lbs

Operating temp. SmartCure

-10°C - +40°C

Wave length peak*

395 nm: Art no. 715070-X*, 365 nm: Art no. 715365-X*

Risk Group EN62471

3 (RG 3)

Dimensions

189/250/88 mm - 7.4/9.8/3.5"

Included in delivery

2 batteries, charger, magnetic wall bracket, UV Safety Glasses