Product Highlights - Waste Management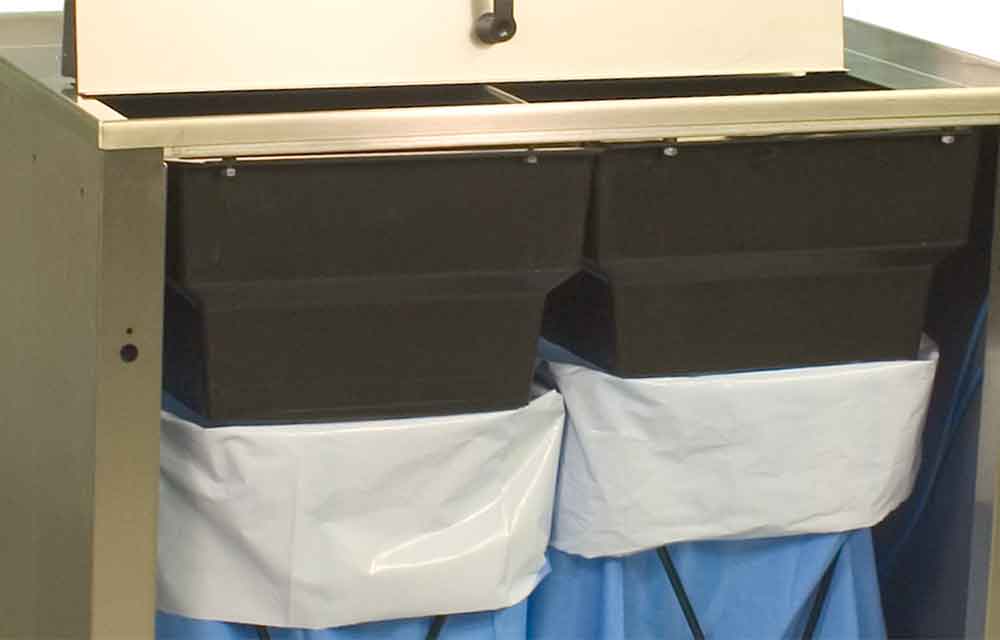 Improve environment
The waste management improves your environment and gets rid of paint residues and other waste in a safe and efficient way in compliance with all applicable European directives and standards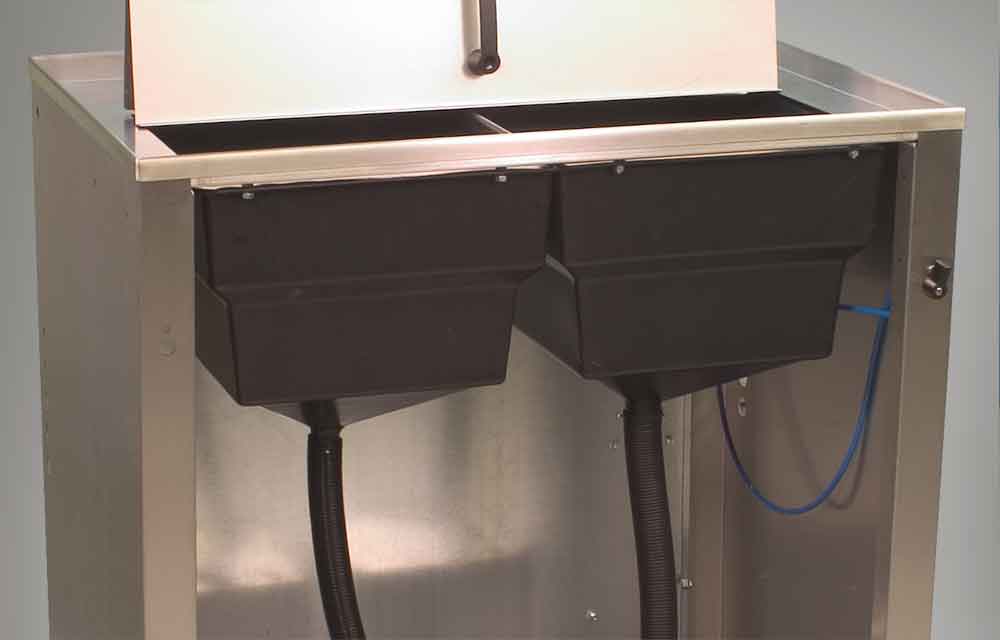 Efficient workflow
The Drester Waste Management by Hedson comes in three different models: one for liquid waste, one for solid waste and one model combining the two. Each model has two compartments, so you can easily separate two different types of waste, for example waterborne paints from solvent borne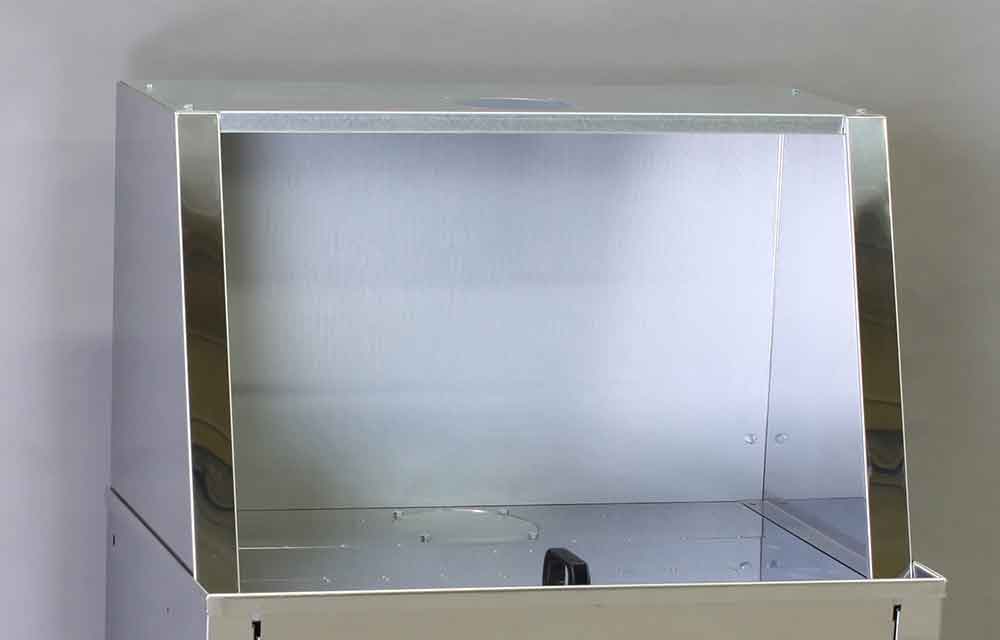 Flexible usage
Equipped with two funnels with grids, for cans to be left to drain. The extraction can be connected either directly or through a hood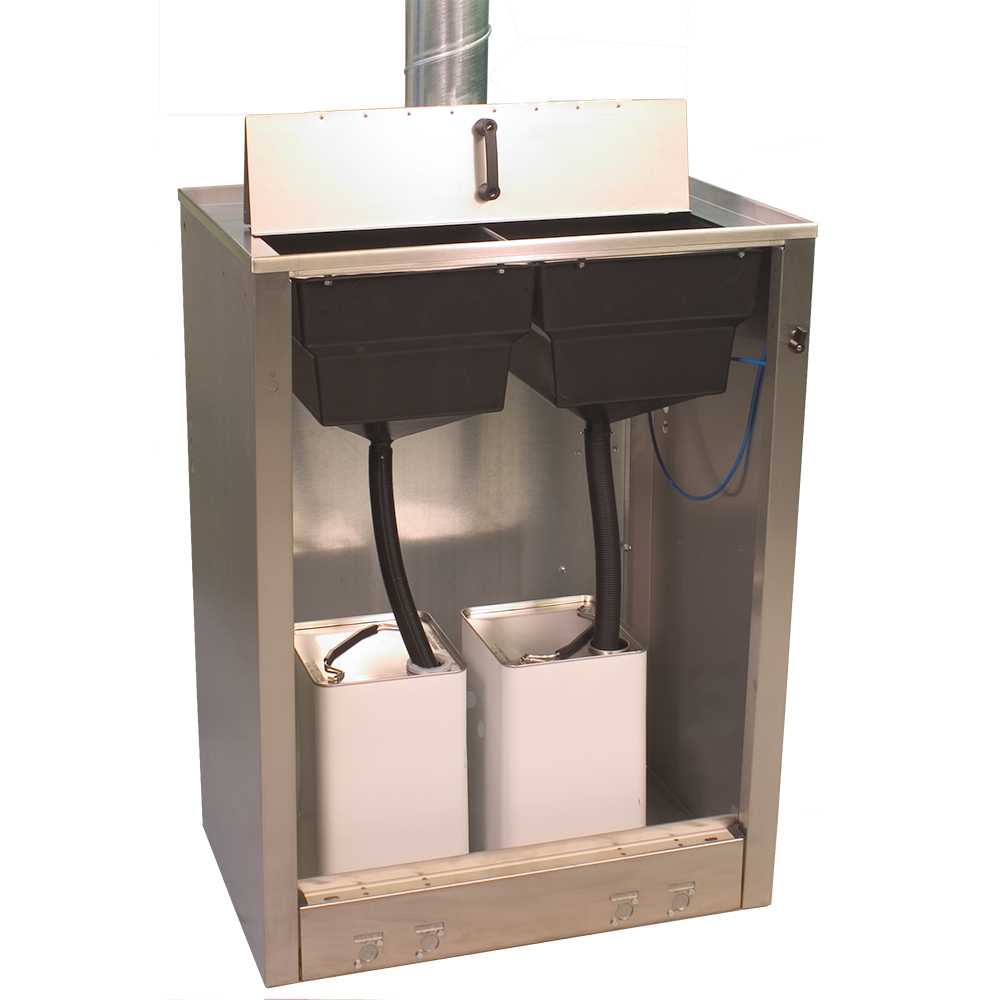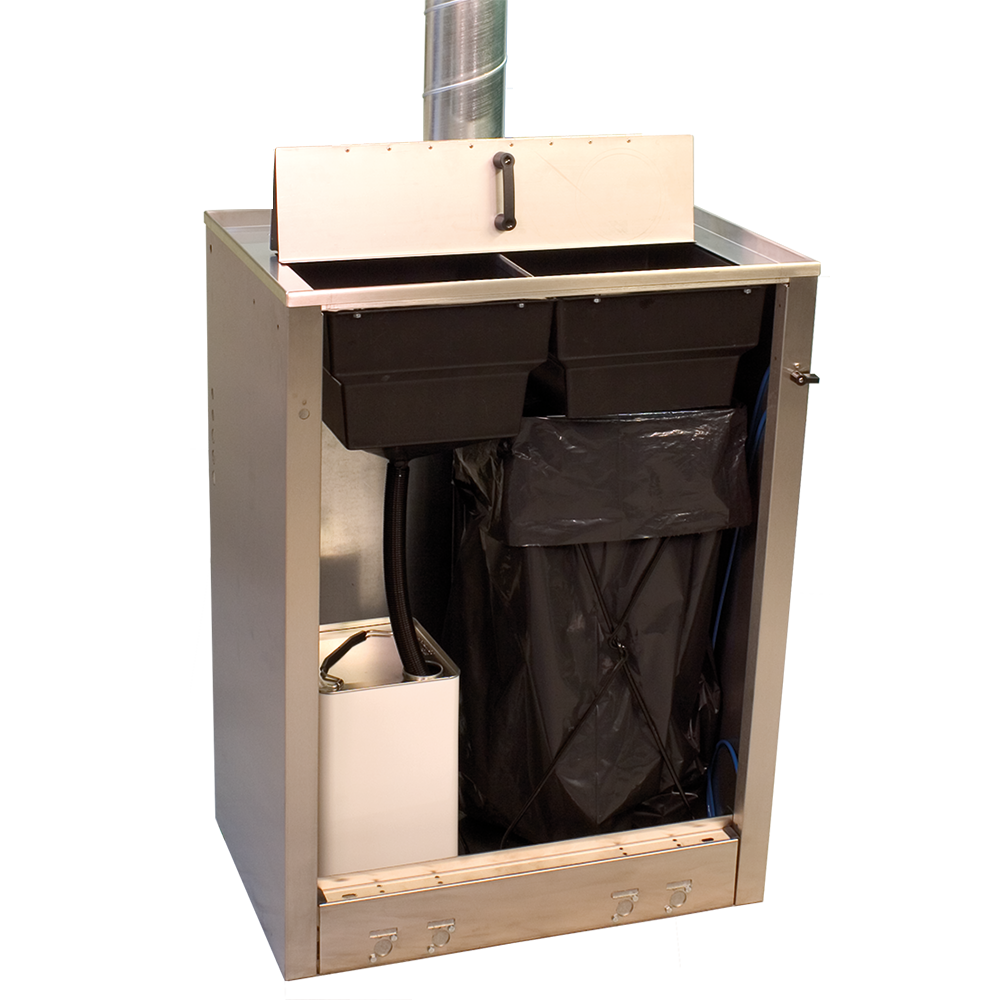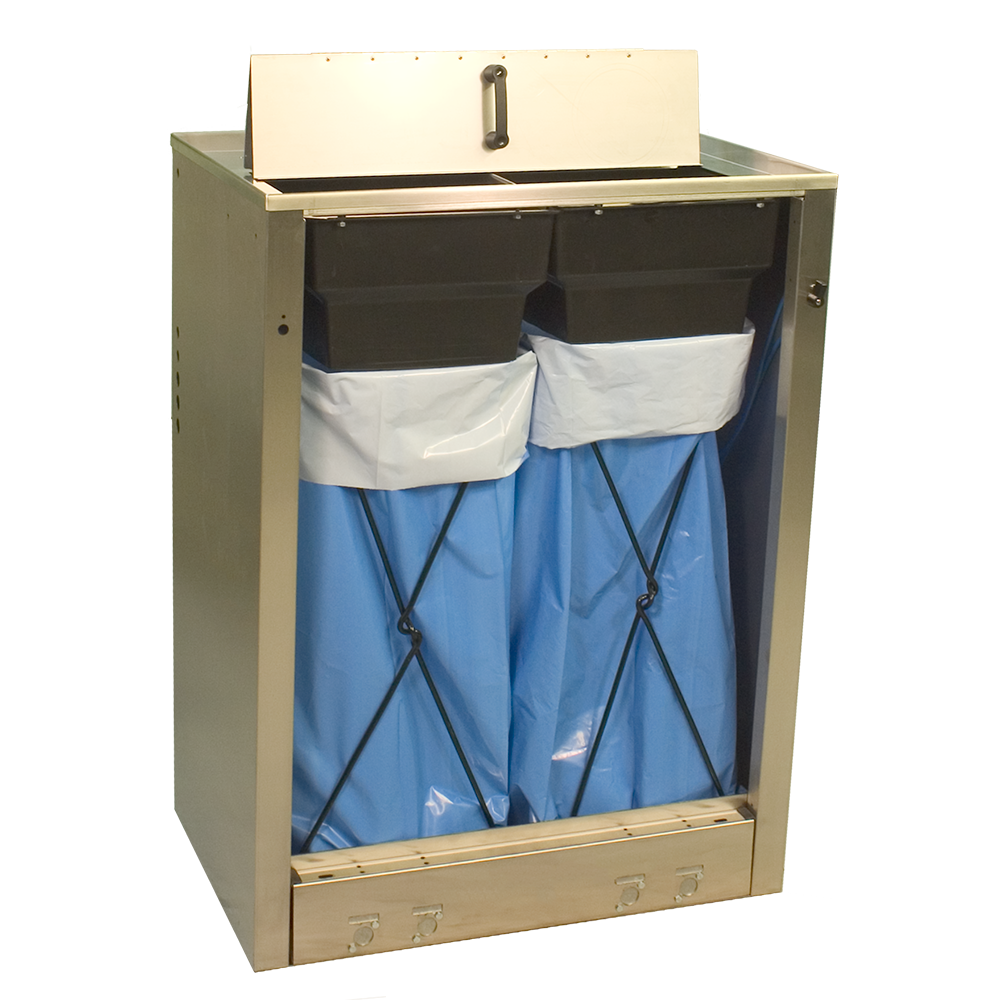 Drester Waste Management
by Hedson
Improve work environment and collect paint waste in a efficient way
Keep a safe and clean work environment with the simple and smart solution with Drester Waste Management by Hedson. The waste management improves your environment and gets rid of paint residues and other waste in a safe and efficient way in compliance with all applicable European directives and standards. The unit comes in three different models: one for liquid waste, one for solid waste and one model combining the two. Each model has two compartments, so you can easily separate two different types of waste, for example waterborne paints from solvent borne. The waste is collected in drums underneath.
Download product sheet
Technical Specification
Drester WM-90-1

Part.no. WM-90-1

Drester WM-90-2

Part.no. WM-90-2

Drester WM-90-3

Part.no. WM-90-3
Weight

42 kg (93 lbs)

Height - Standard

1025 mm (40")

Height - With hood

1470 mm (58")

Height - With hood and airvent

2230 mm (89")

Width

780 mm (31")

Compressed air needed

7–12 bar (110-180 psi) 450 l/min (16 cfm) (if extraction is desired)

Depth at the floor

570 mm (23")

Extractor flange diameter

125 mm (5") with flange part.no. 10187
Options
Minivent (3ph. 380V, 250W)

Part.no. 2050

Minivent (3ph. 415V, 250W)

Part.no. 2055

Minivent (1ph. 230V, 250W)

Part.no. 1294

Airvent (Ø125 mm)

Part.no. 11660

Magnetic gun holder

Part.no. 15650

Collecting tray

Part.no. 10960

Hood

Part.no. 17350

Flange

Part.no. 10187

Airvent kit

Part.no. 1440

Stand

Part.no. 13657

Waste box (w. drain hose)

Part.no. R13490

Waste box (open bottom)

Part.no. 13666

Drain Hose

Part.no. 13370

Working platform

Part.no. 13401

Side shelf

Part.no. 14030
Spare part list
As a Hedson Partner you can log-in to take part of our spare part lists.   Log in…
If you are a Hedson Partner but don't have access to the Partner Portal, please contact your Hedson contact person to get your account.
If you are an end-user, please contact your local reseller for more information.
Problems We Solve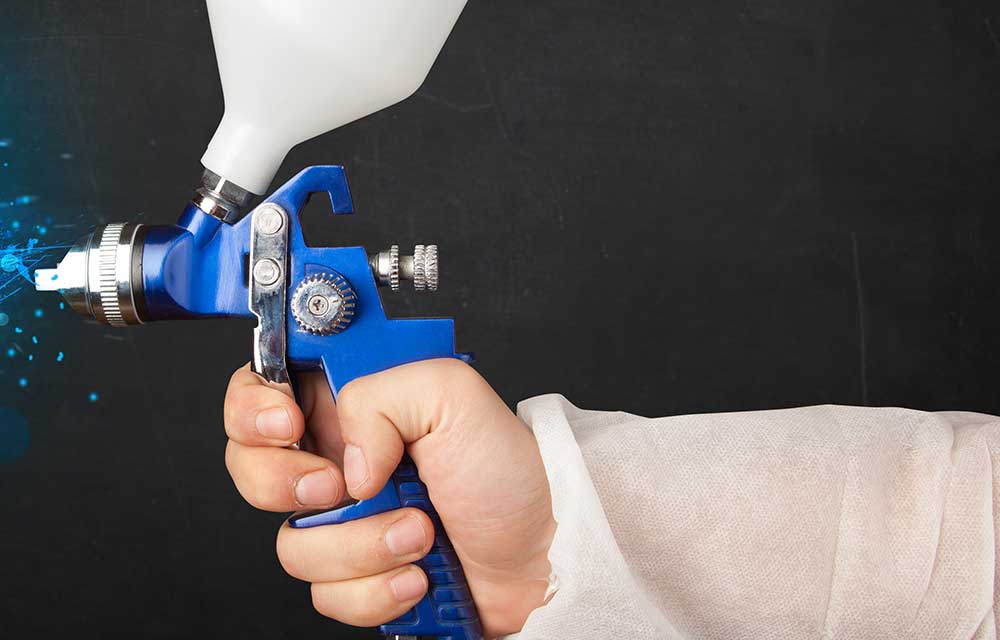 Certified and patented
All gun cleaners from Drester by Hedson are certified and patented products with superior quality. With decades of experience in designing and manufacturing complex components, Drester by Hedson has created a superior range of key components, specifically designed for use in gun cleaners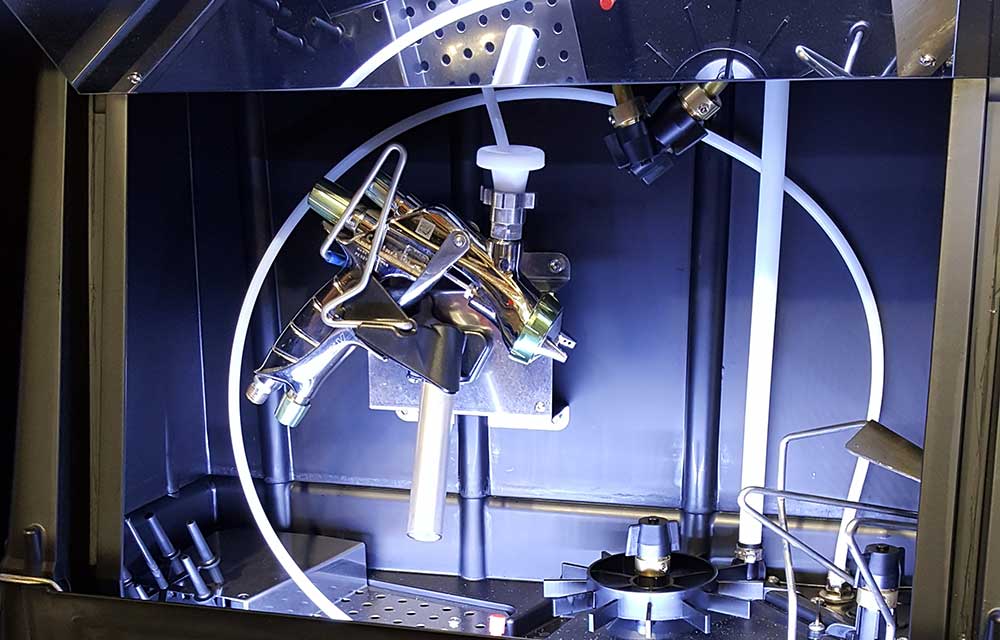 Time saving
Durable and flexible gun cleaners that are easy to use with an excellent cleaning performance. Do not let your professional personnel spend their time by cleaning the spray guns - let Drester by Hedson help them with that, and therefor keep your competent staff