IRT Rail System Dryers Combi
Product Highlights - IRT Combi 4-20 IR-UVA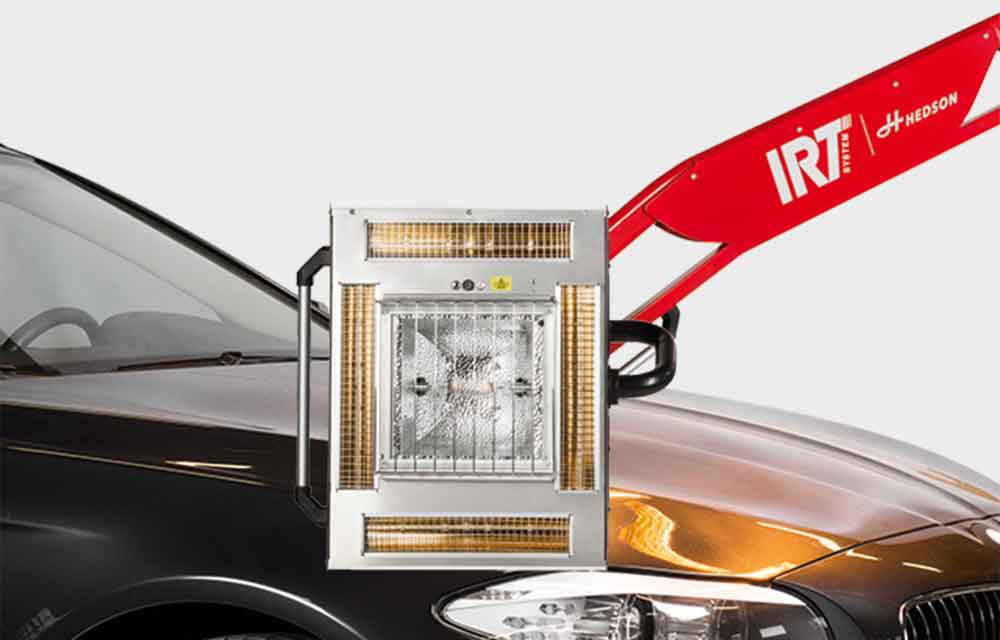 REACH THE HIGHEST QUALITY CURING RESULTS
With an IRT Rail system Combi dryer by Hedson, quickly manoeuvre into the perfect curing position, reaching all parts of the vehicle. Equipped with advanced technology such as temperature measurement, laser pointer and ultrasonic distance sensor. For reliable and extremely quick curing of both IR and UV materials.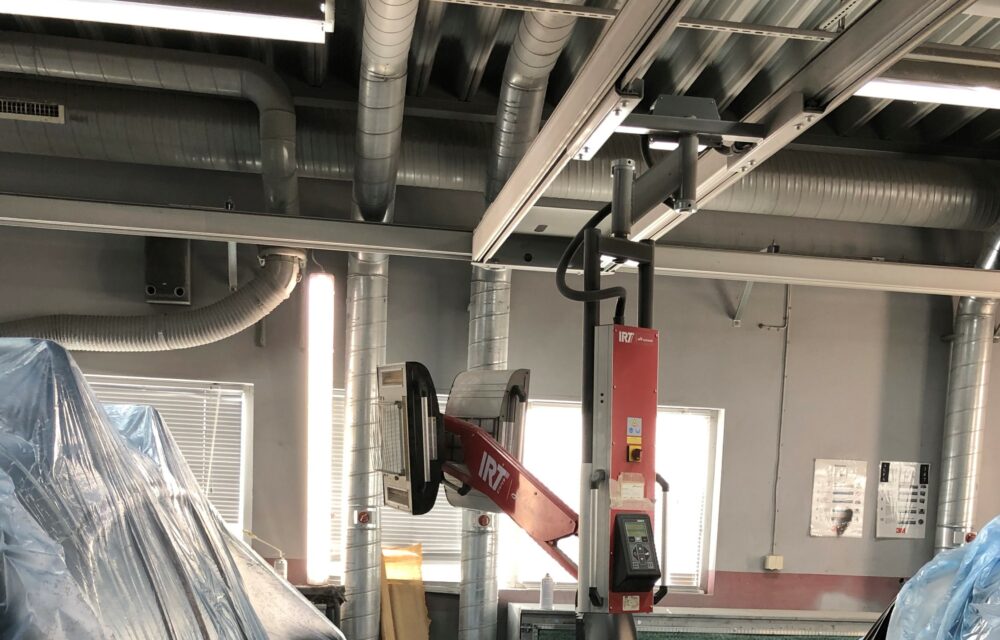 SPACE SAVING
The rails can be equipped with any number of heaters, installed in easy-glide trolleys on self-balanced cassette arms. Precious space between the vehicles can be saved, and no loose or trailing cables on the floor disturb the work process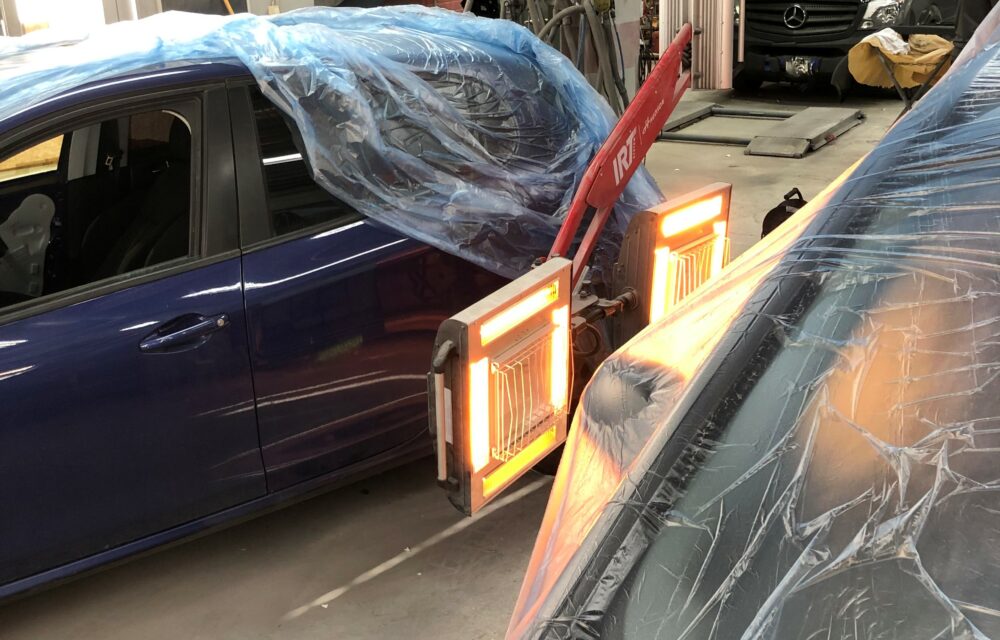 Energy savings
All our rail system dryers have gold-coated reflectors which provide a more even heat distribution and a larger curing area than conventional reflectors, while they feature reduced power consumption. This increases productivity and raises the quality of the result of drying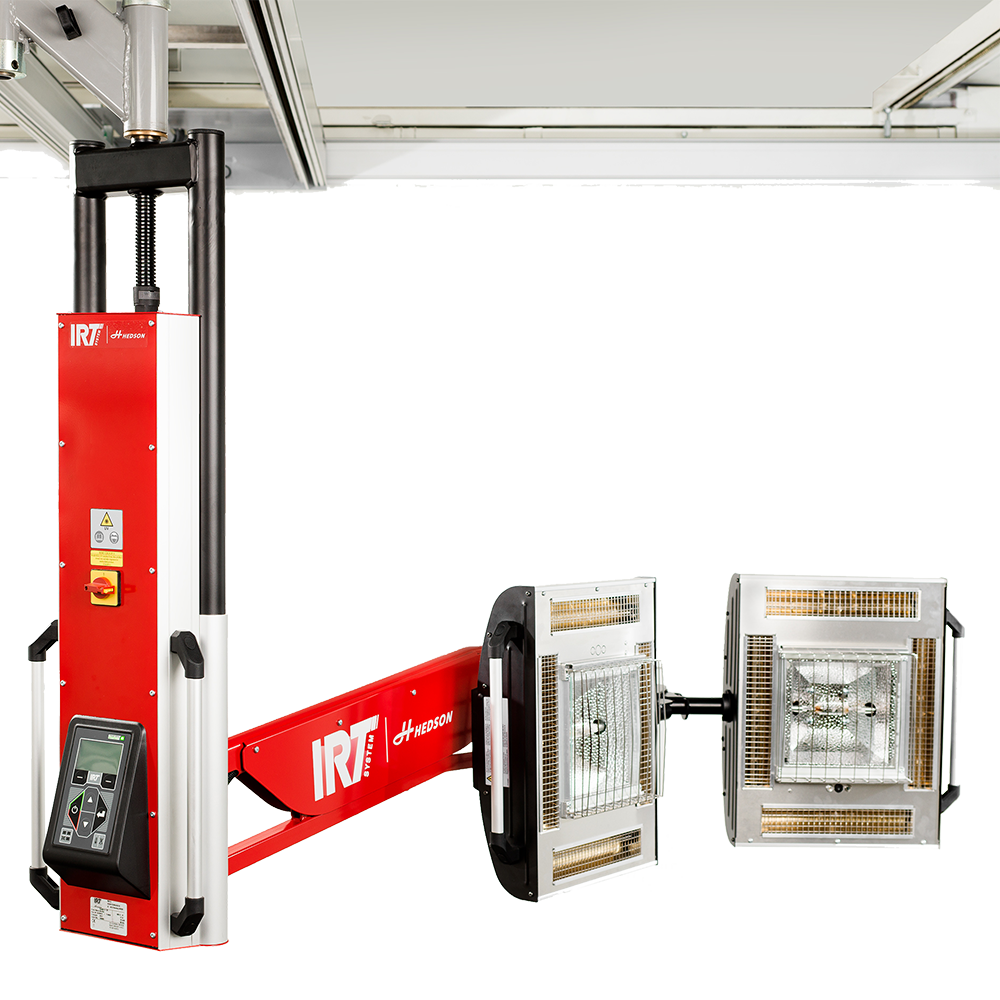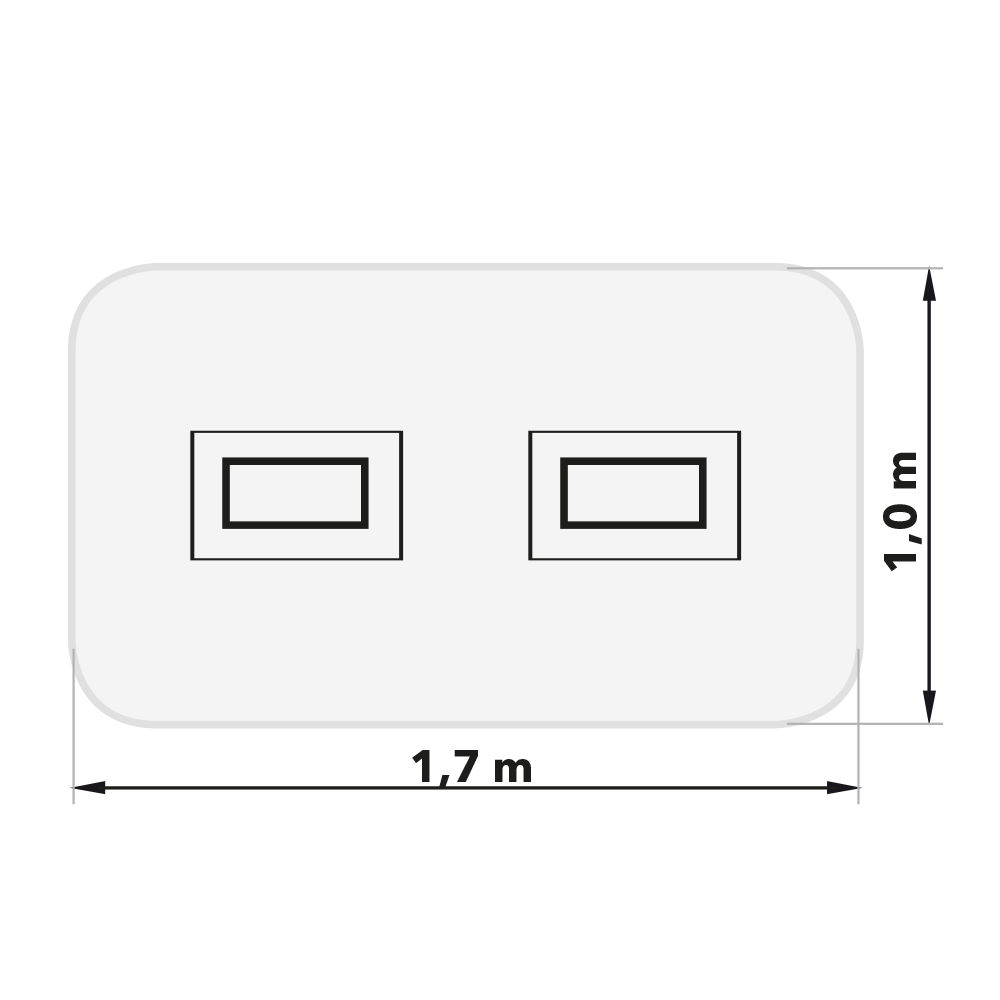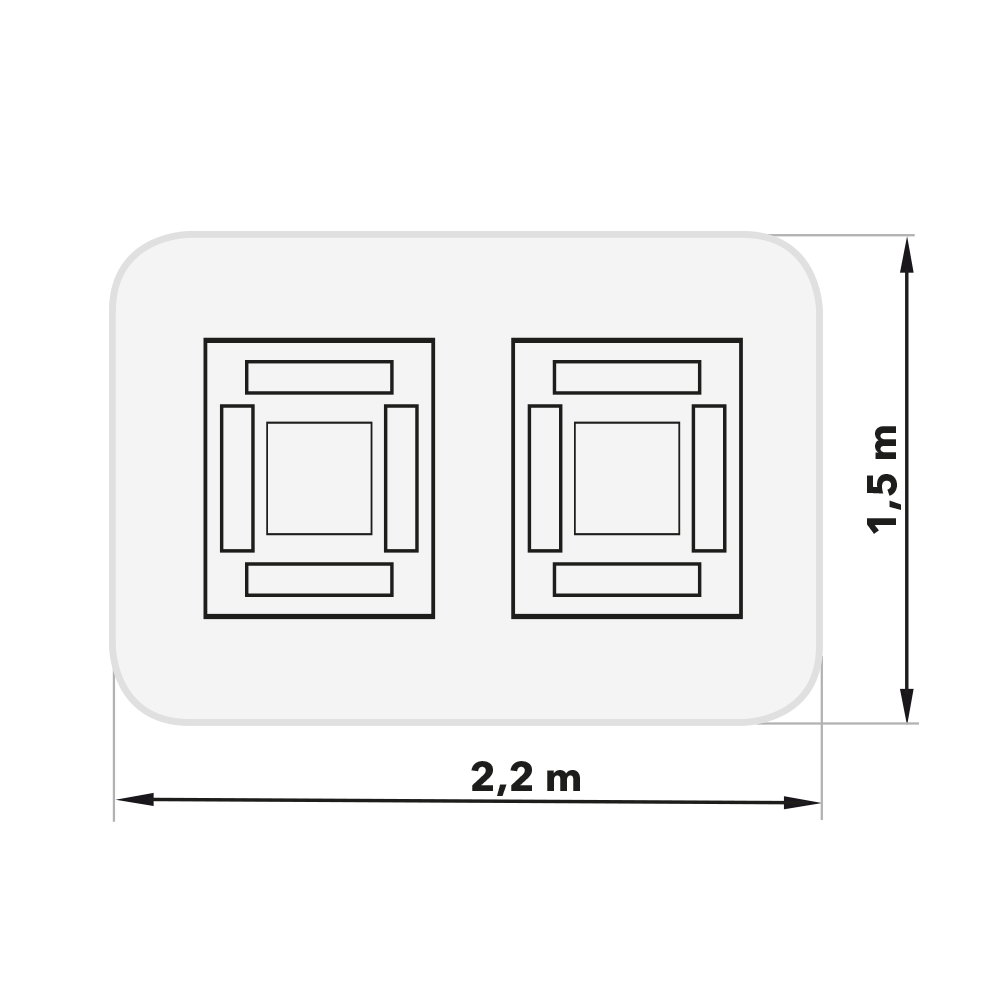 IRT Rail System Dryers
by Hedson
IRT Rail System Dryers – IRT Combi 4-20 IR UVA
IR and UVA can be run individually and in sequence and the infrared lamps are mounted in gold surface reflectors, reflecting up to 97 % of the short-wave radiation. The IRT control unit includes programme selection and a time counter for the life length of the lamps
Download Product Sheet
Spare part list
As a Hedson Partner you can log-in to take part of our spare part lists.   Log in…
If you are a Hedson Partner but don't have access to the Partner Portal, please contact your Hedson contact person to get your account.
If you are an end-user, please contact your local reseller for more information.
Problems We Solve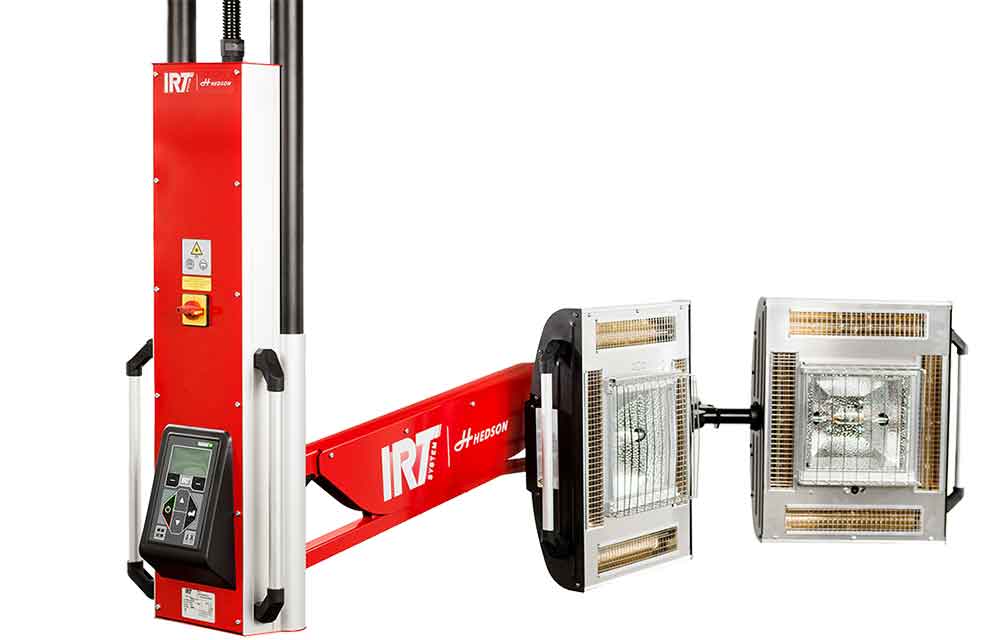 IRT Rail System Dryers Combi 4-20 IR-UVA
Unique rail system dryers due to the combination of shortwave infrared and UVA radiation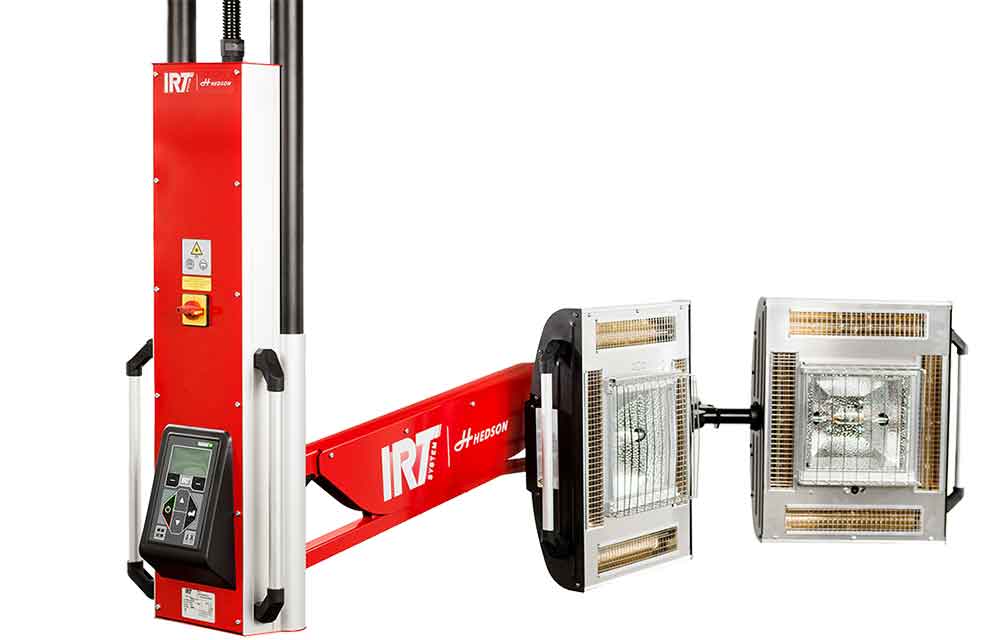 IRT Rail System Dryers Combi 4-20 IR-UVA
Unique rail system dryers due to the combination of shortwave infrared and UVA radiation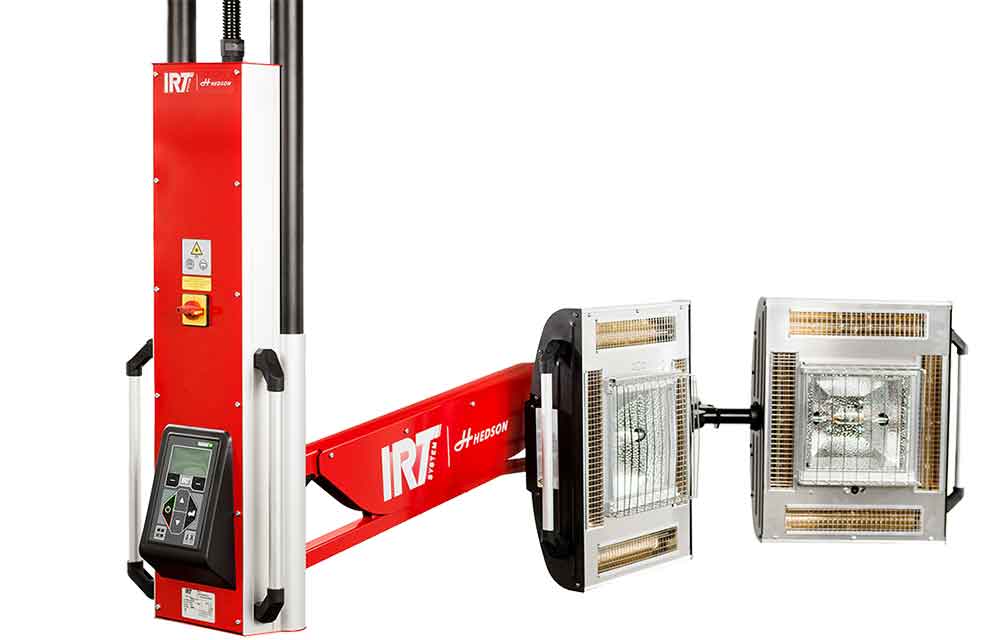 IRT Rail System Dryers Combi 4-20 IR-UVA
Unique rail system dryers due to the combination of shortwave infrared and UVA radiation