welcome to sustainable ace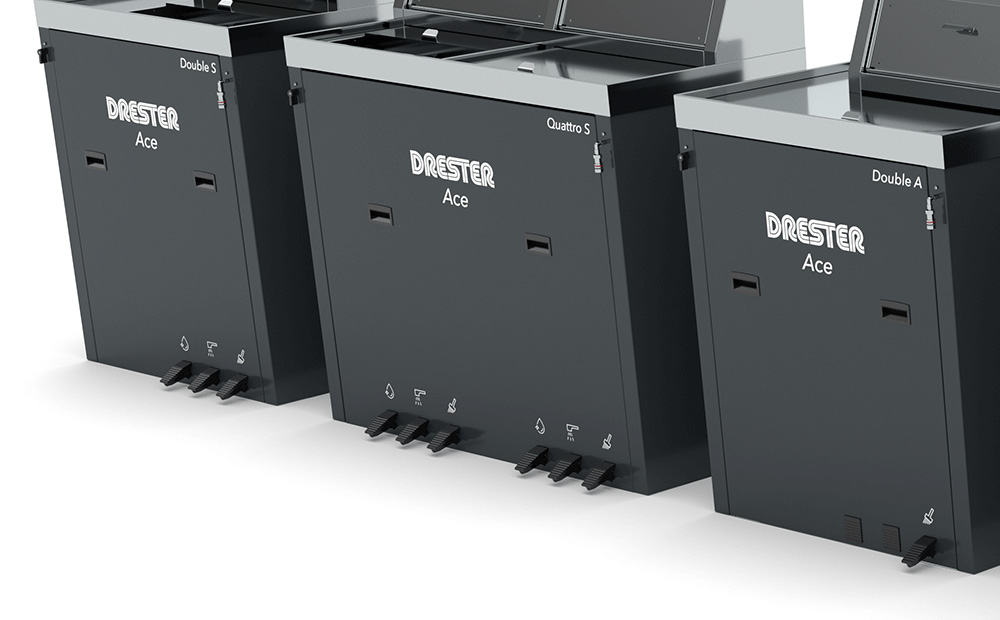 SAVE MONEY
Use less and waste less solvent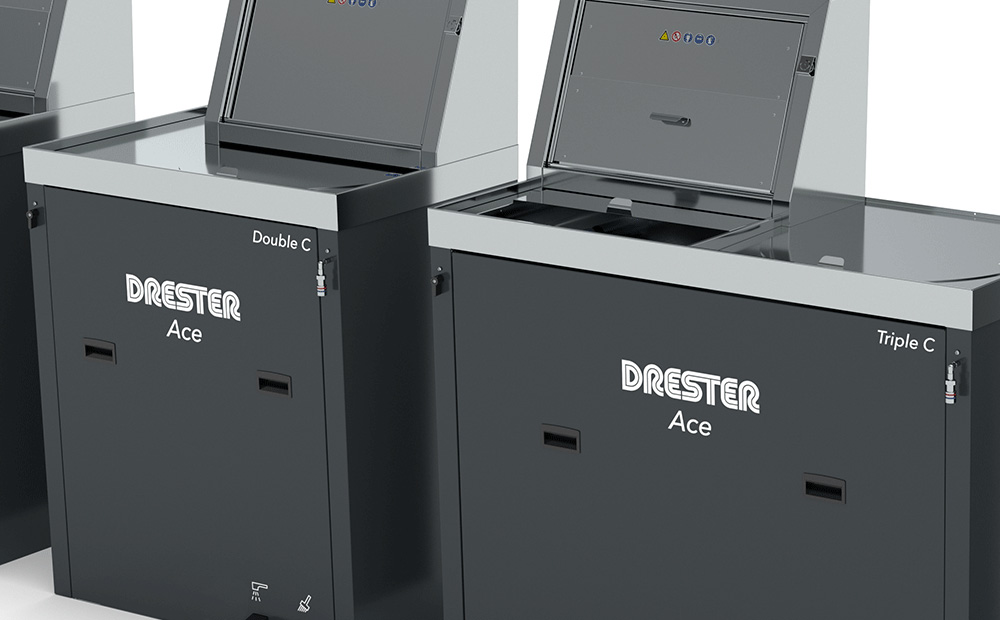 MINIMIZE EXPOSURE
Improve health & safety in the shop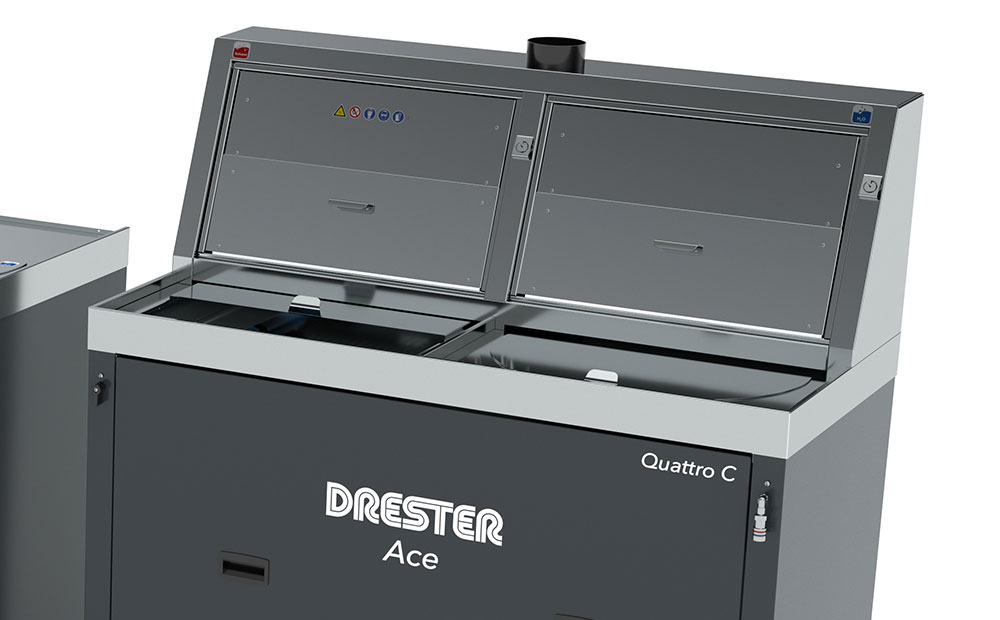 Save energy with Capture@Source ventilation
DRESTER CAPTURE@SOURCE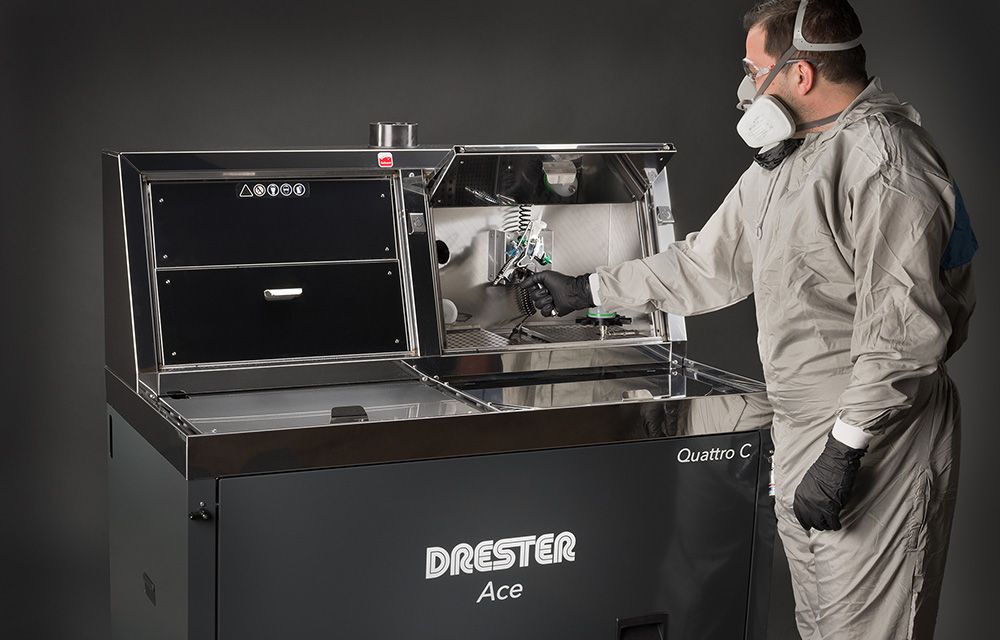 COMPACT AND ERGONOMIC
Optimized to be more ergonomic and work even more efficiently, for quick and safe spraygun cleaning.
WITH NEW AND UNIQUE CAPTURE@SOURCE
Ventilation that captures emissions close to the source. User exposure and solvent loss are minimized.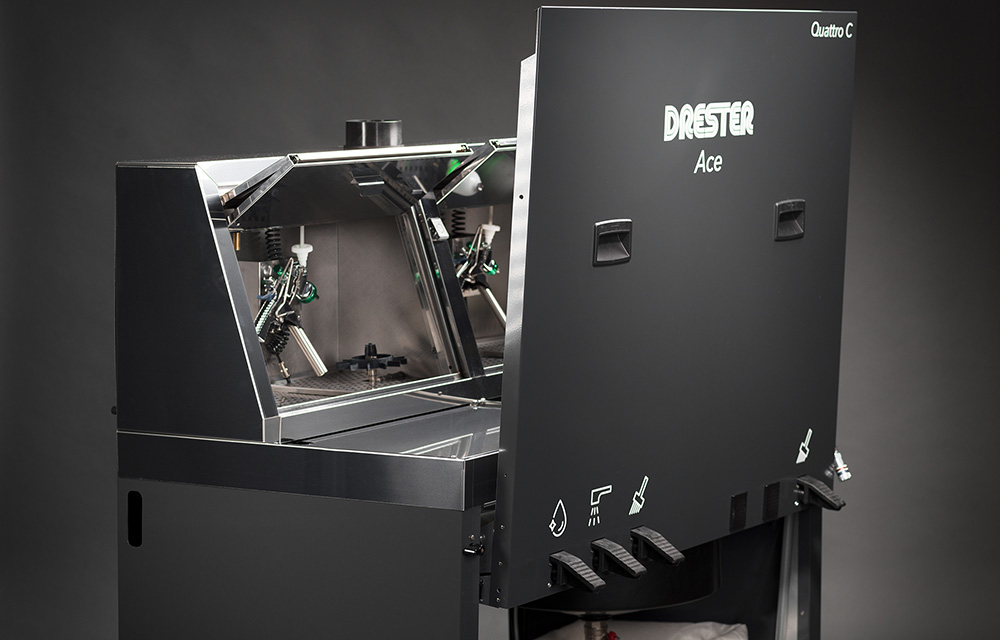 SUSTAINABLE ACE
A better use of solvent is good for the environment and the paint shop.
A breeze to clean
All washing areas have easily removable working platforms. A breeze to clean with smooth welded edges inside.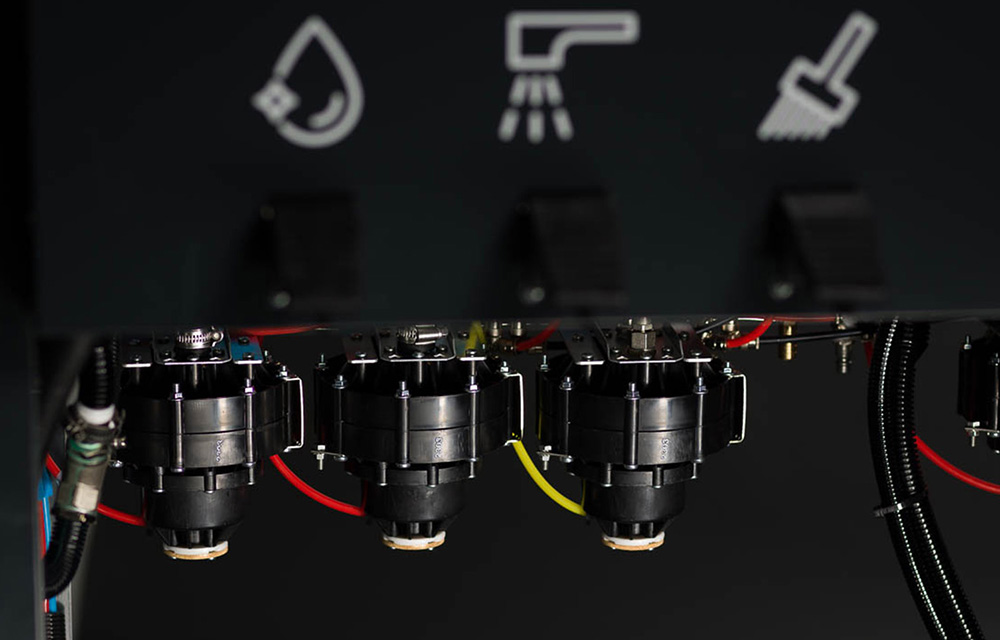 DRESTER PUMPS
Powerful diaphragm pumps for effective and reliable cleaning results.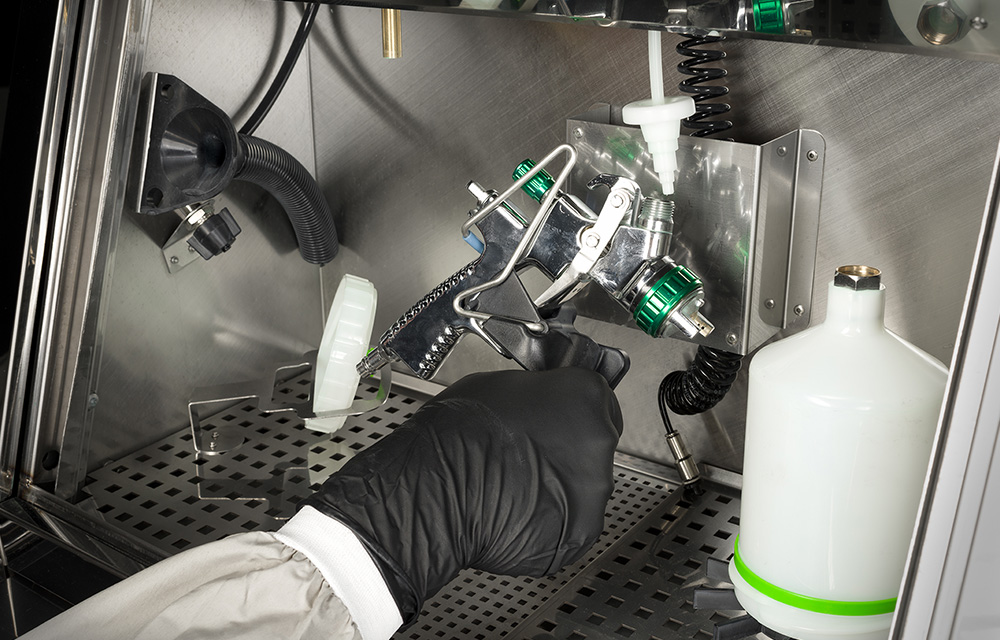 DRESTER SPRAYGUN HOLDER
Clip-on/clip off action. Patented.
DRESTER ACE: 3-year warranty
CAPTURE@SOURCE IN ALL MODELS
- Models with 2-4 washing stations.
- For solvent, waterbased or both combined.
- Auto-wash in the top compartment and manual wash in the lower area.
- Maximize your washing power, use both at the same time!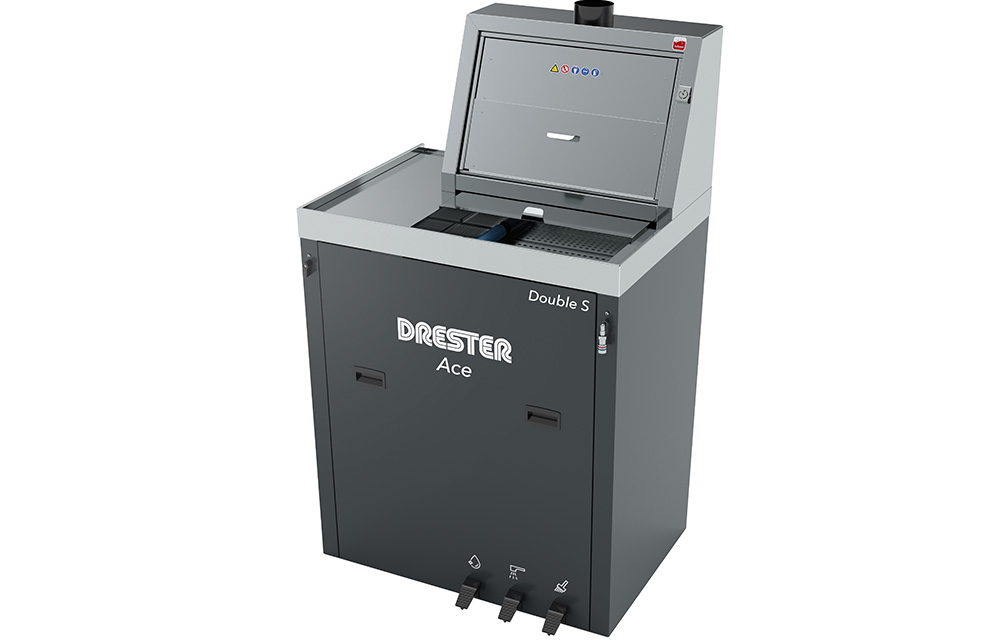 ace double s
2 x solvent washing areas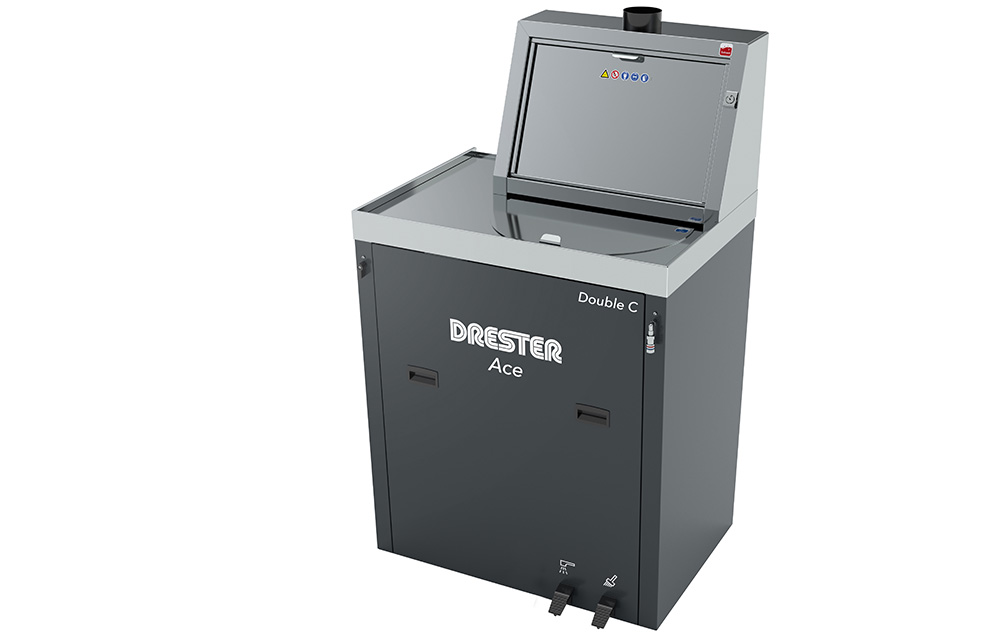 ace double c
COMBO:
1 x solvent +
1 x waterbased washing area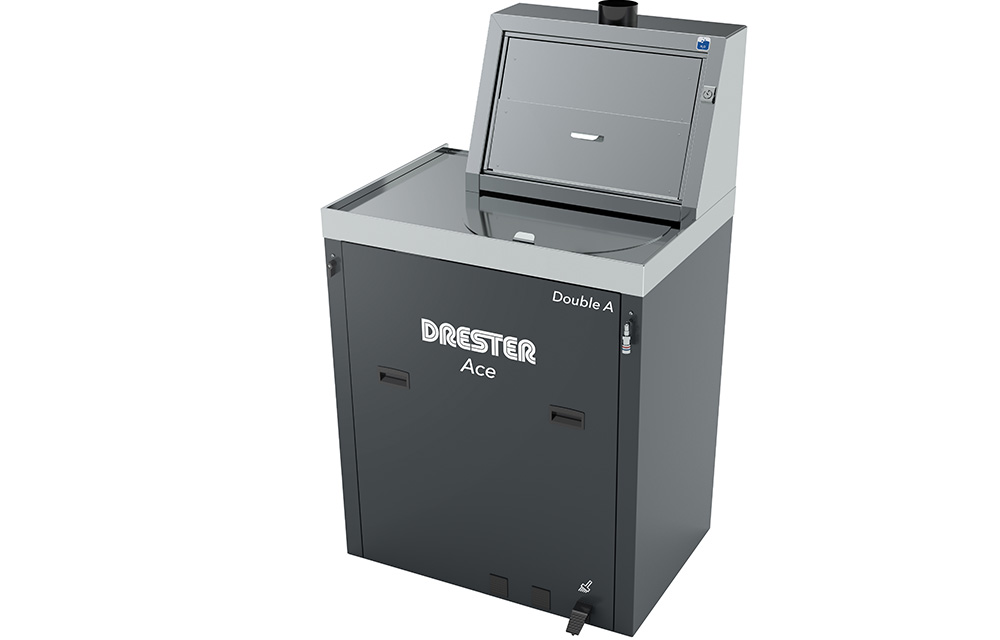 ace double a
2 x waterbased washing areas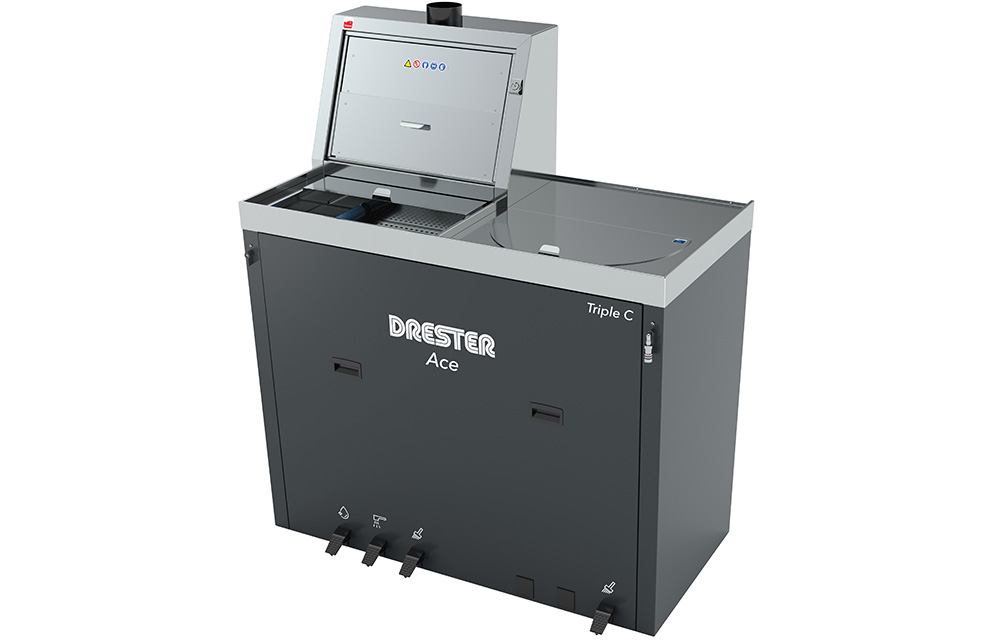 ace triple c
COMBO:
2 x solvent +
1 x waterbased washing area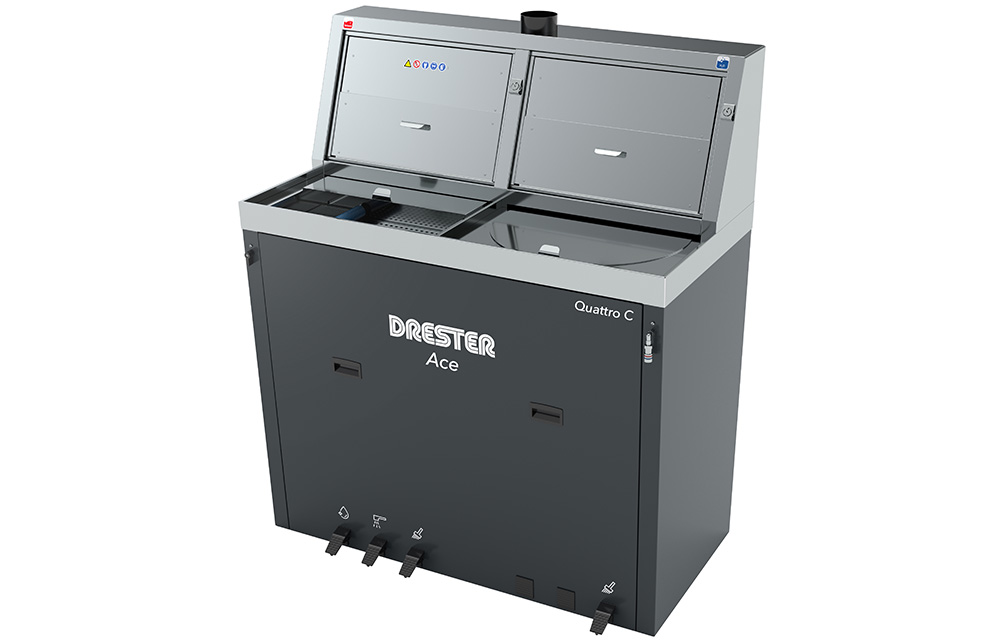 ace quattro c
COMBO:
2 x solvent +
2 x waterbased washing areas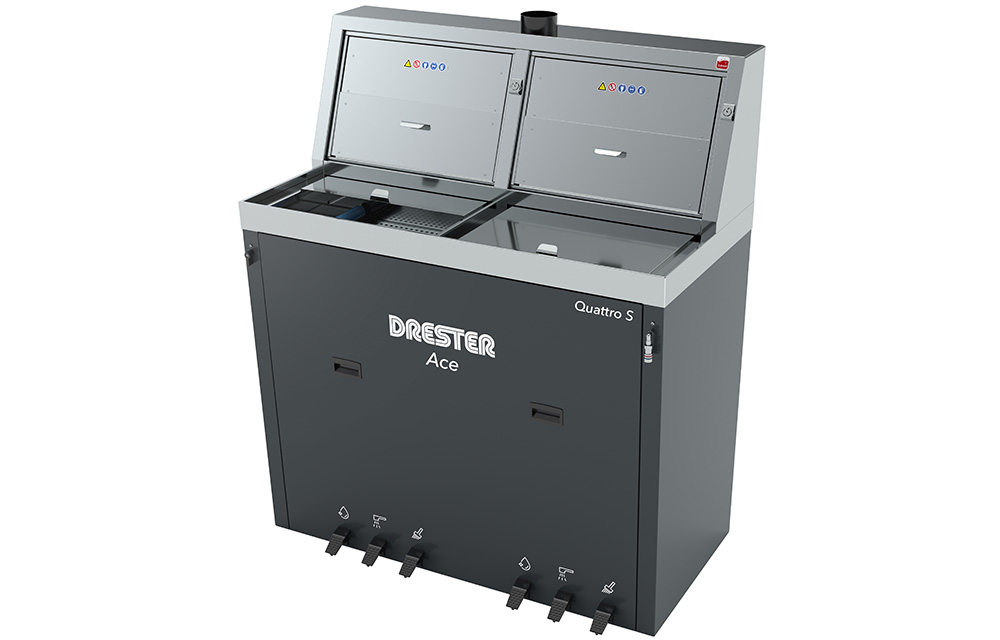 ace quattro s
4 x solvent washing areas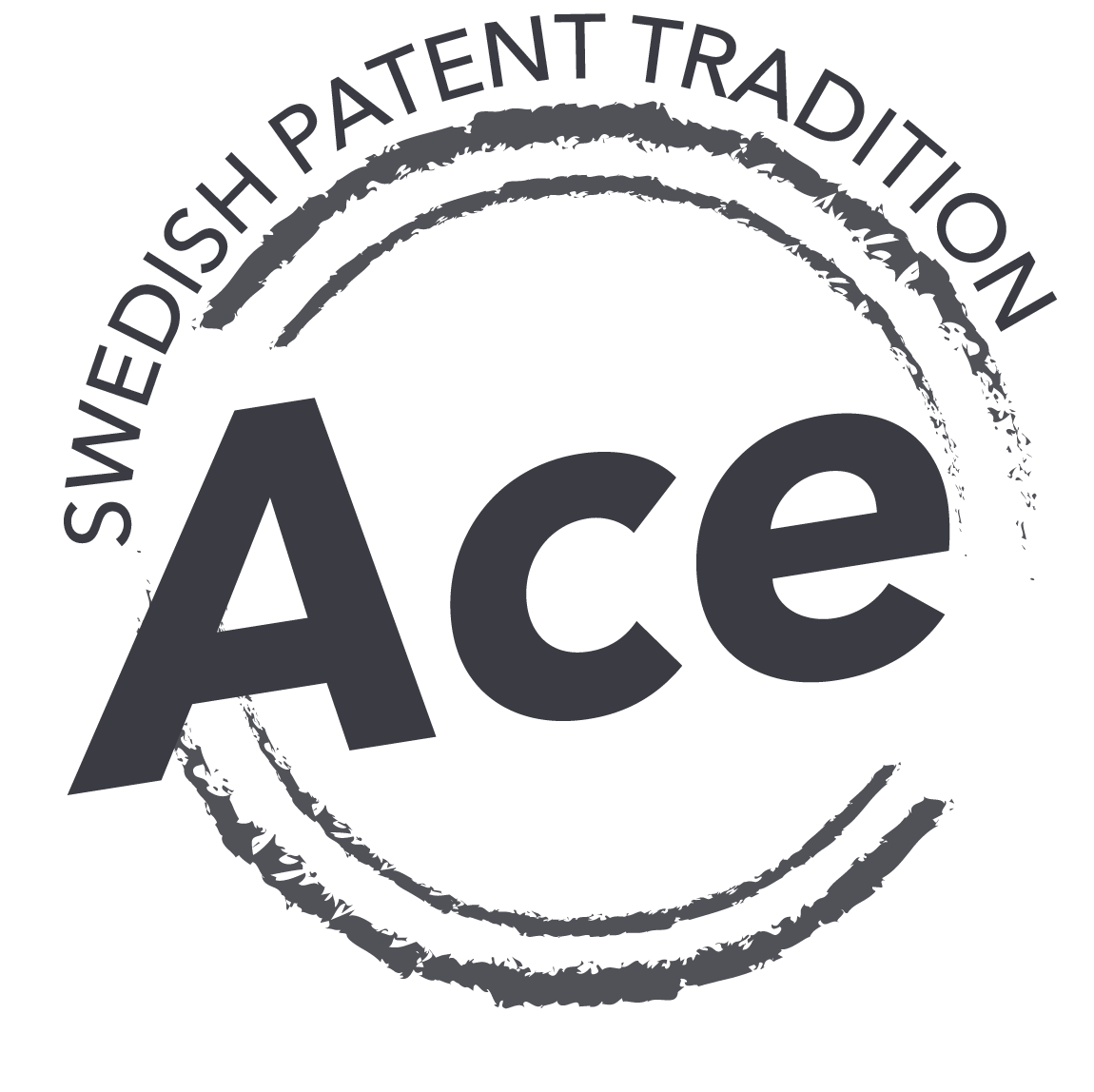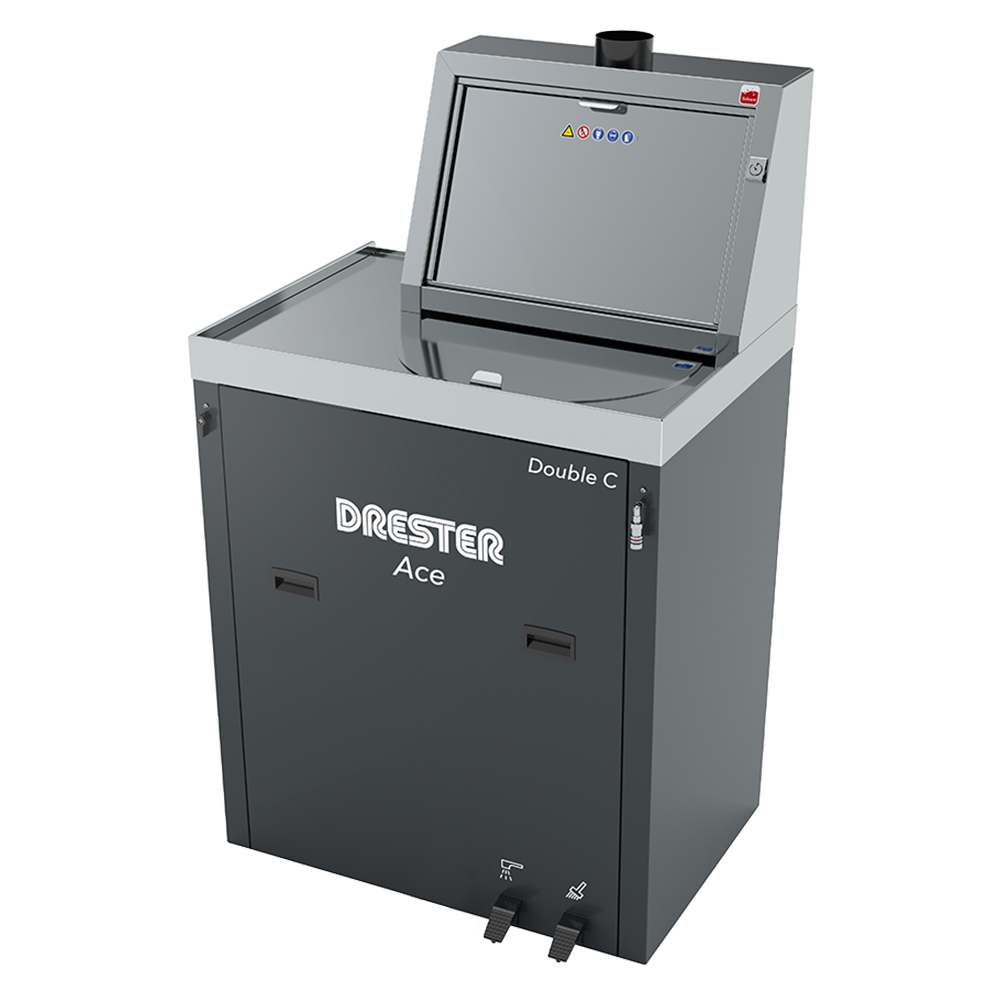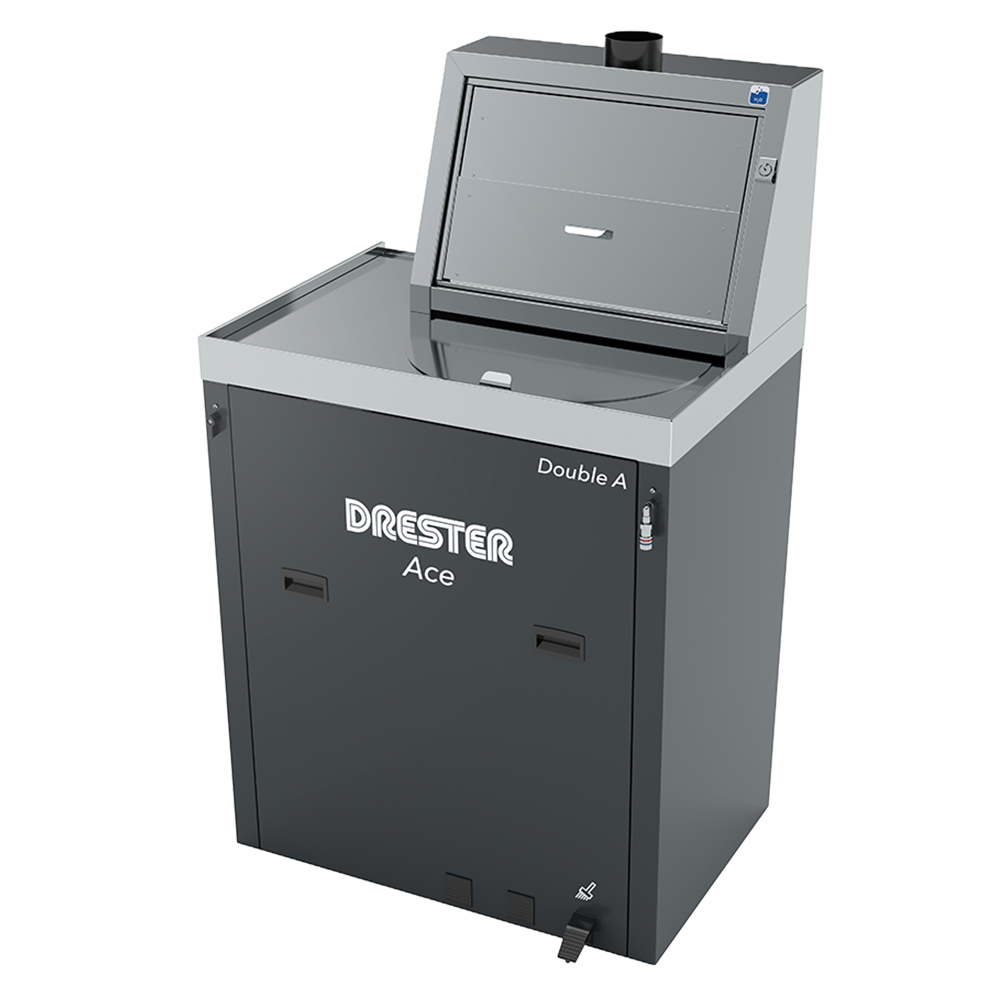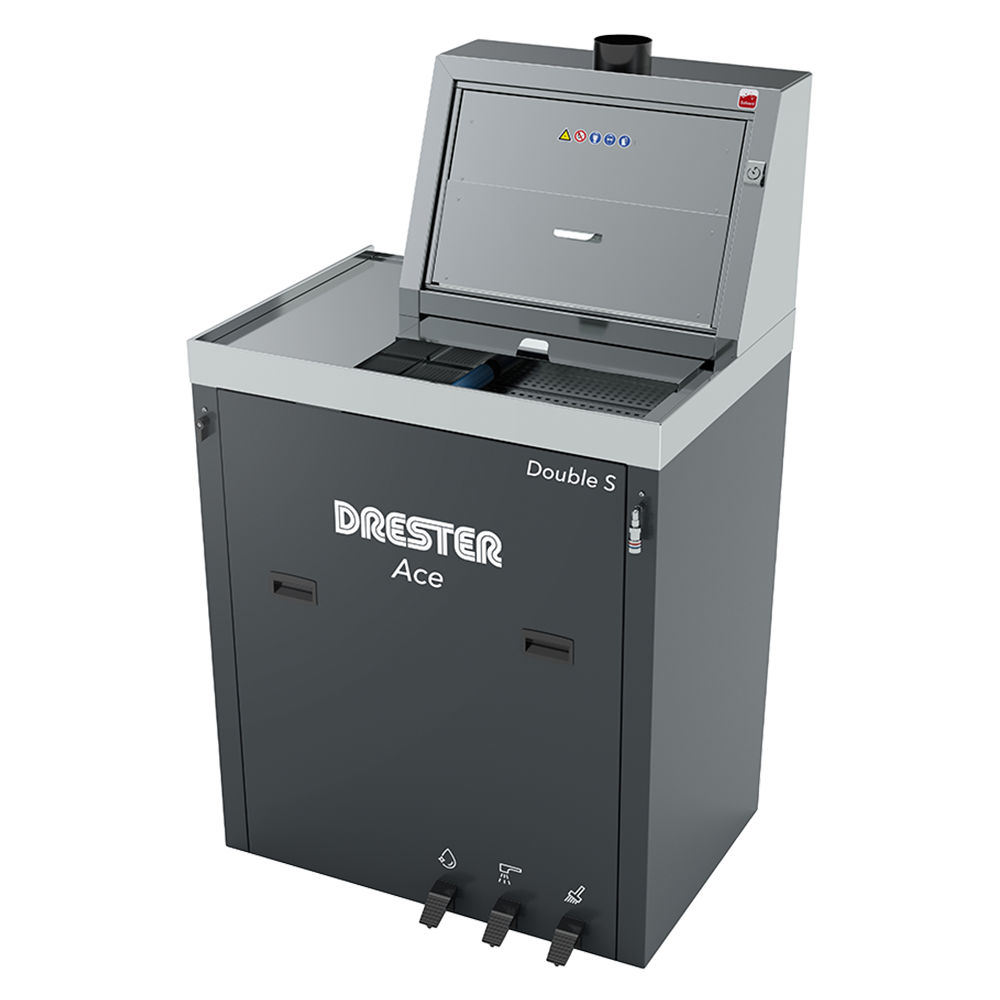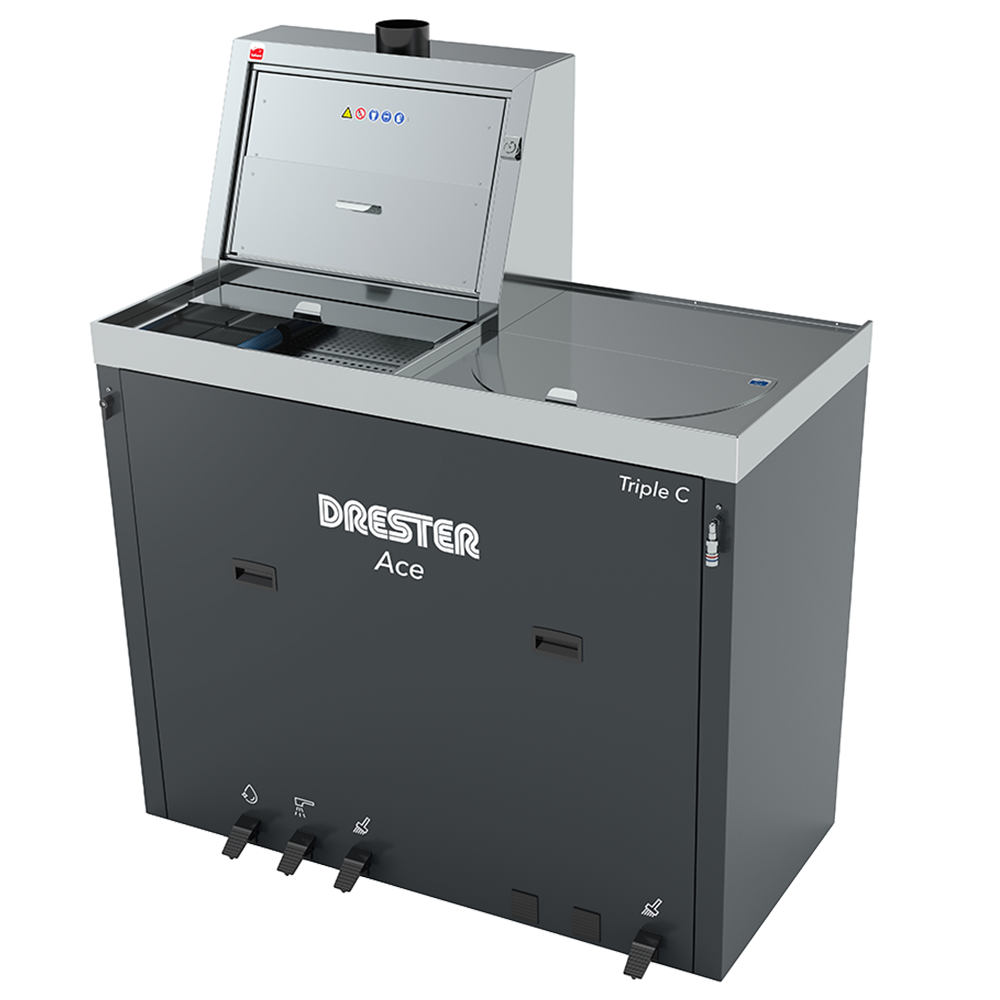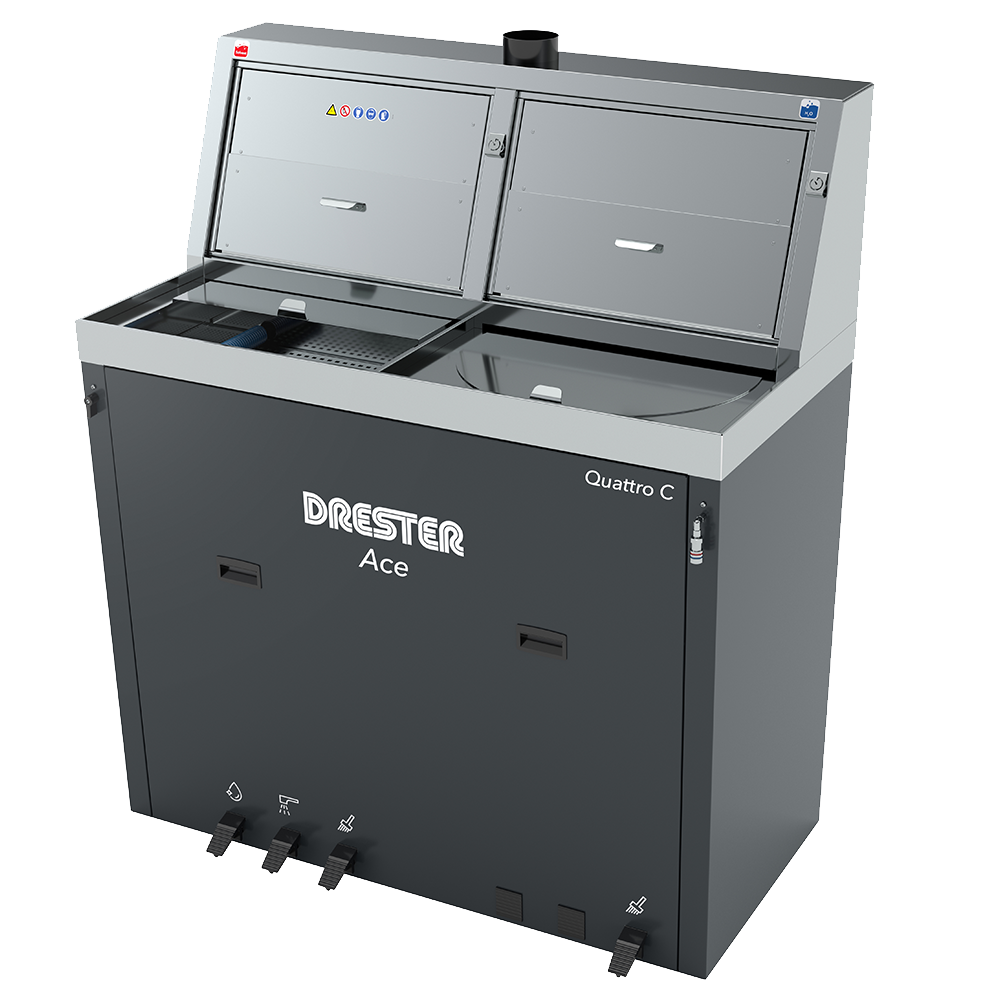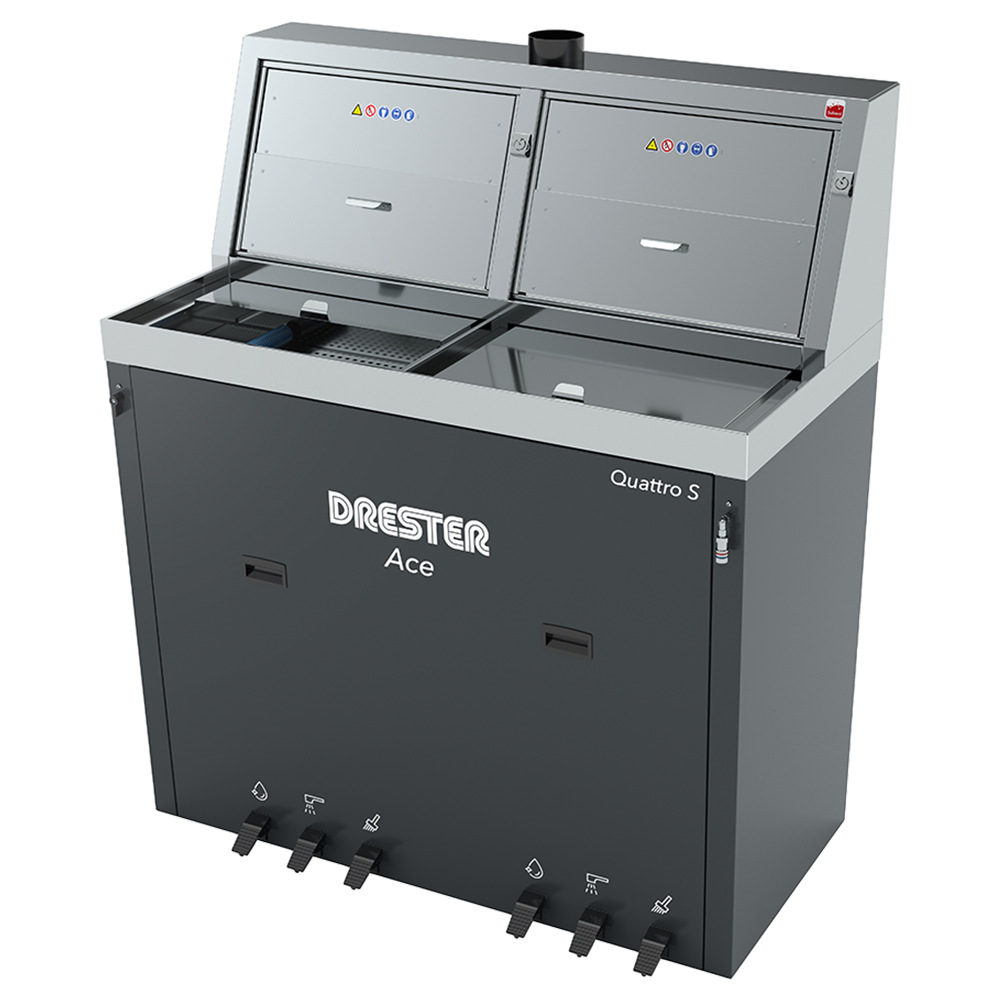 High speed extraction of the vapours at the source
New advanced auto-wash nozzle design
All-stainless solvent wash areas, easy to keep clean
Reduce solvent amount and waste removal costs
Save energy – minimized ventilation with higher air speed
Unique magnetic gun holder, patent approved
Technical Specification
Washing stations

2

Weight

80 kg (176 lbs)

Width

840 mm (33.07")

Height

1488 mm (58.58")

Max depth

675 mm (58.58")

Depth at floor

621 mm (24.45")
Washing stations

2

Weight

80 kg (176 lbs)

Width

840 mm (33.07")

Height

1488 mm (58.58")

Max depth

675 mm (58.58")

Depth at floor

621 mm (24.45")
Washing stations

C: COMBO

Weight

Width

Height

1488 mm (58.58")

Max depth

675 mm (58.58")

Depth at floor

621 mm (24.45")
Washing stations

C: COMBO

Weight

Width

1190 mm (46.85")

Height

1488 mm (58.58")

Max depth

675 mm (58.58")

Depth at floor

621 mm (24.45")
Washing stations

4

S: SOLVENT

Weight

100 kg (220 lbs)

Width

1190 mm (46.85")

Height

1488 mm (58.58")

Max depth

675 mm (58.58")

Depth at floor

621 mm (24.45")