Next generation UV lamps
SpotCure² - 3 TIMES MORE POWERFUL*
Our bestselling UV LED range expands with power-packed SpotCure².
An unbeatable combination of power and curing size.
Taking operational safety and user comfort to a new level.
*SpotCure¹ light effect 50 W, SpotCure² light effect 150 W.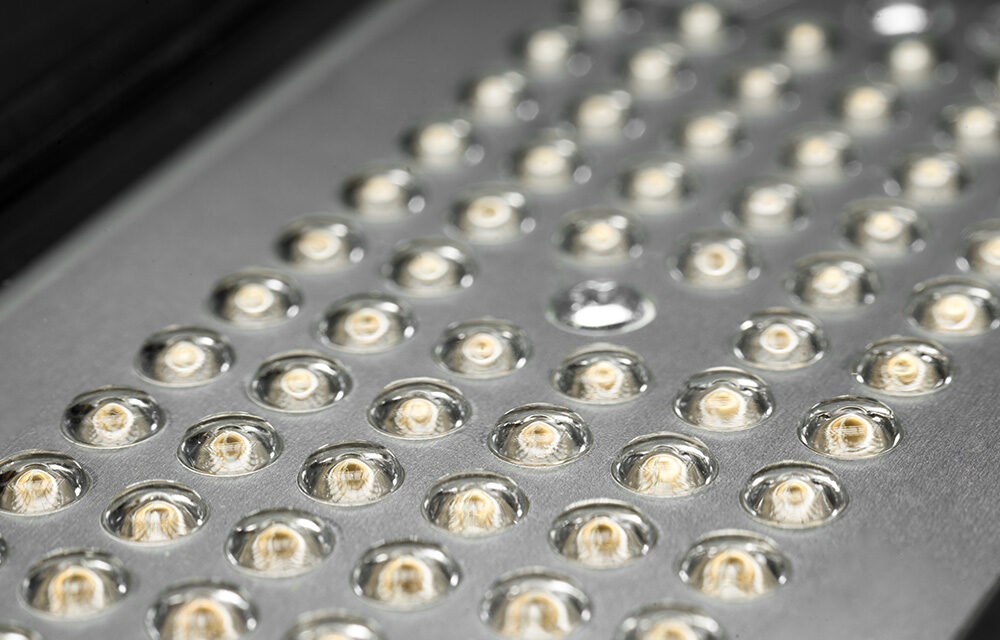 POWERFUL DETAIL
132 high-power LED
Individual optics on each LED
Temperature regulated ventilation
Reliable curing results, built to last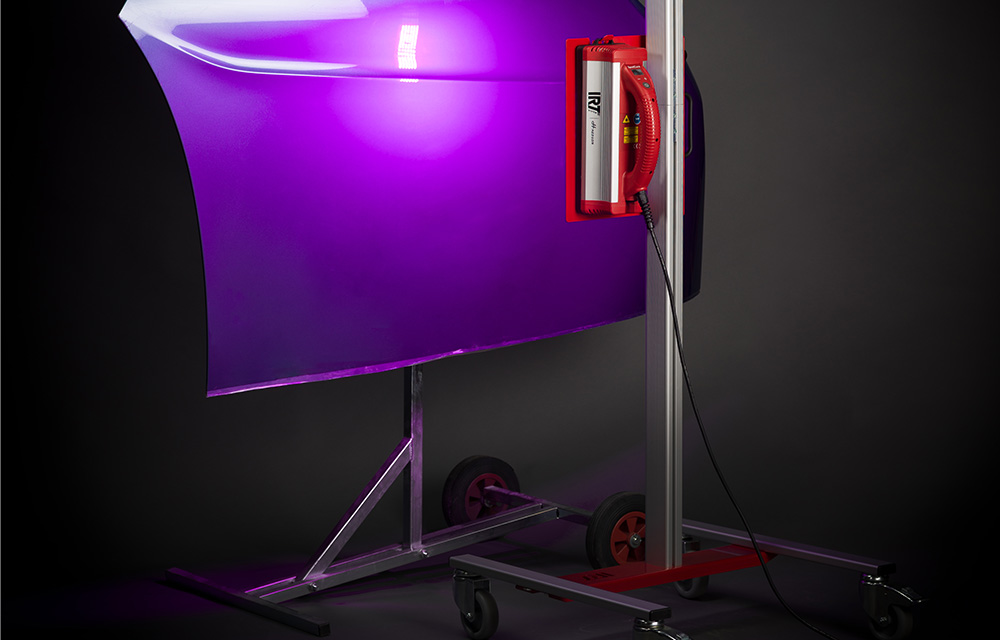 POWER-UP
More light intensity over a larger surface
Cures Ø 30 cm (12") in 20 seconds
Cures Ø 70 cm (27.5") in a minute
Cures Ø 100 cm (39.4") in 2 minutes
(Average curing times for a selection of UV Fillers available on the market. Details for specific UV activated materials are individual and can vary.)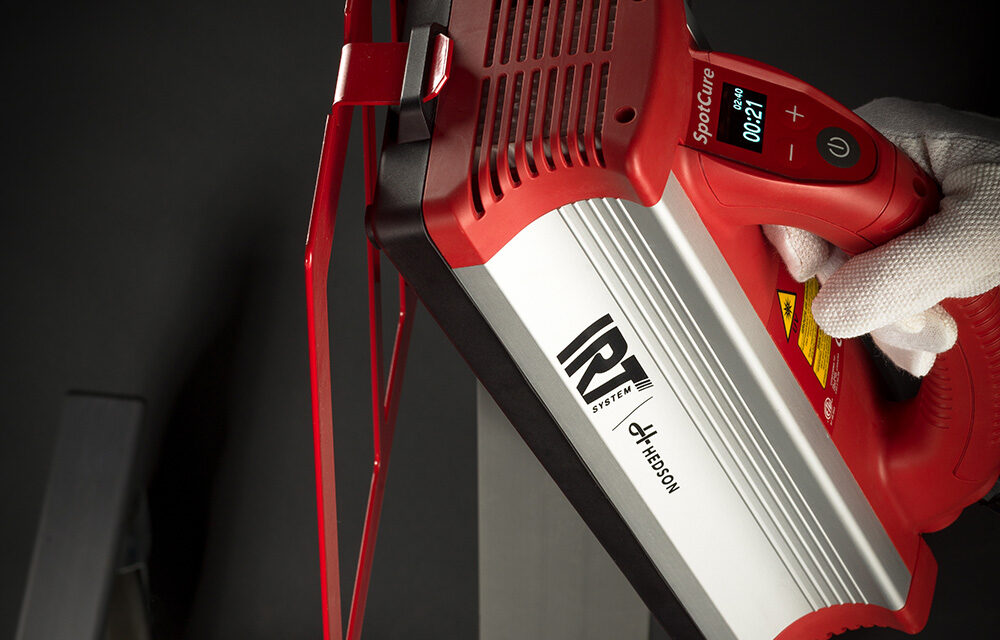 BETTER FOR YOU
Multifunction timer display
Press and go, saves your last settings
Ergonomic grip
Light-weight stand (optional)
SPOTCURE²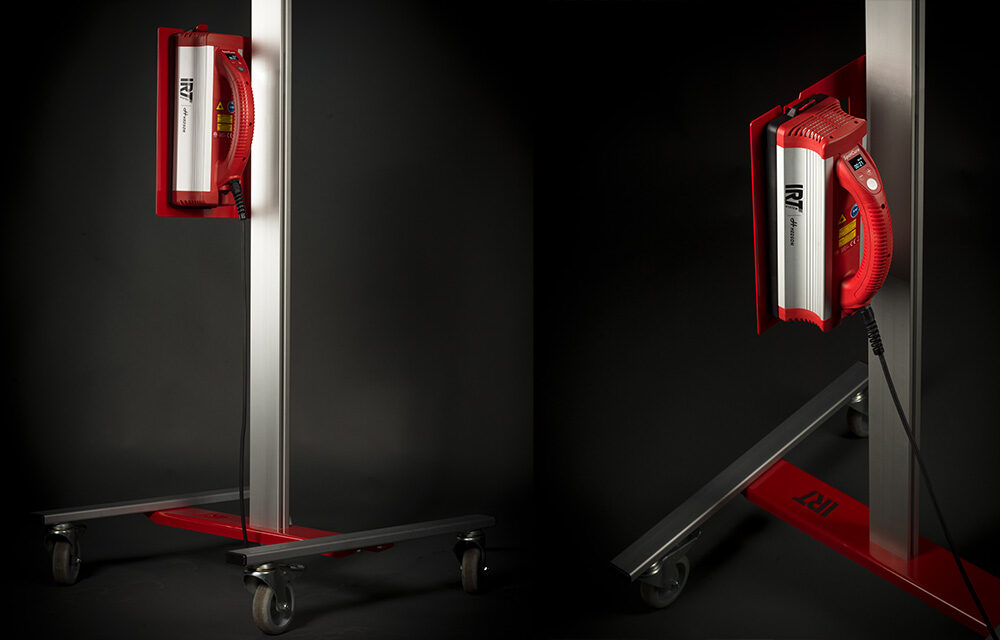 POWERPACKED SPOTCURE²
Curing areas like never before, with the same reliable curing result. Perfectly balanced hand comfort for spot repair or panel repairs (with optional stand).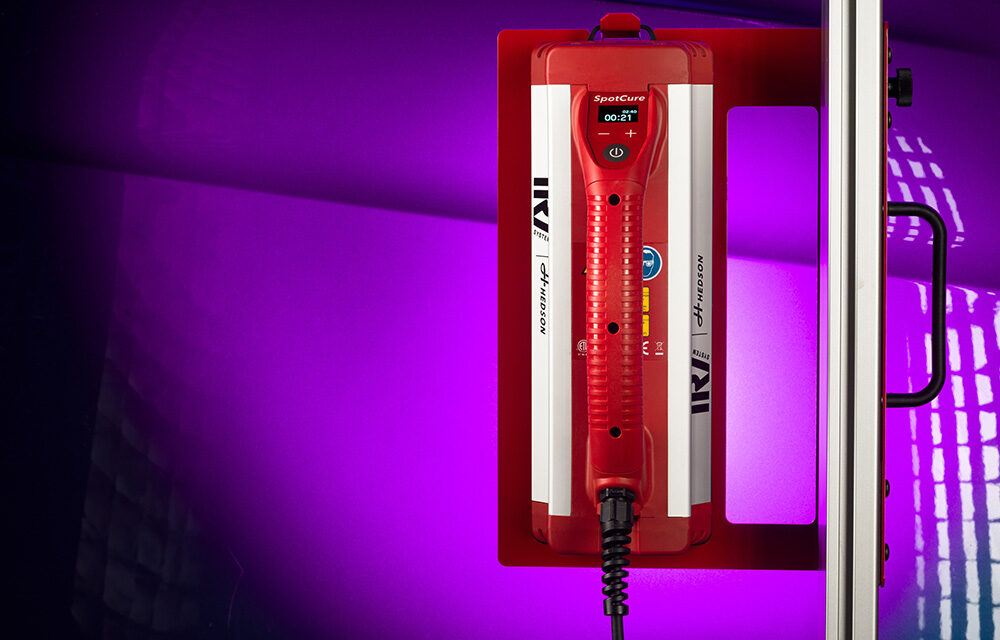 uniform light intensity
Designed to create high and uniform LED light intensity over a large area. Comfortable with ergonomic design and grip ribs. Press and go, saves your last setting.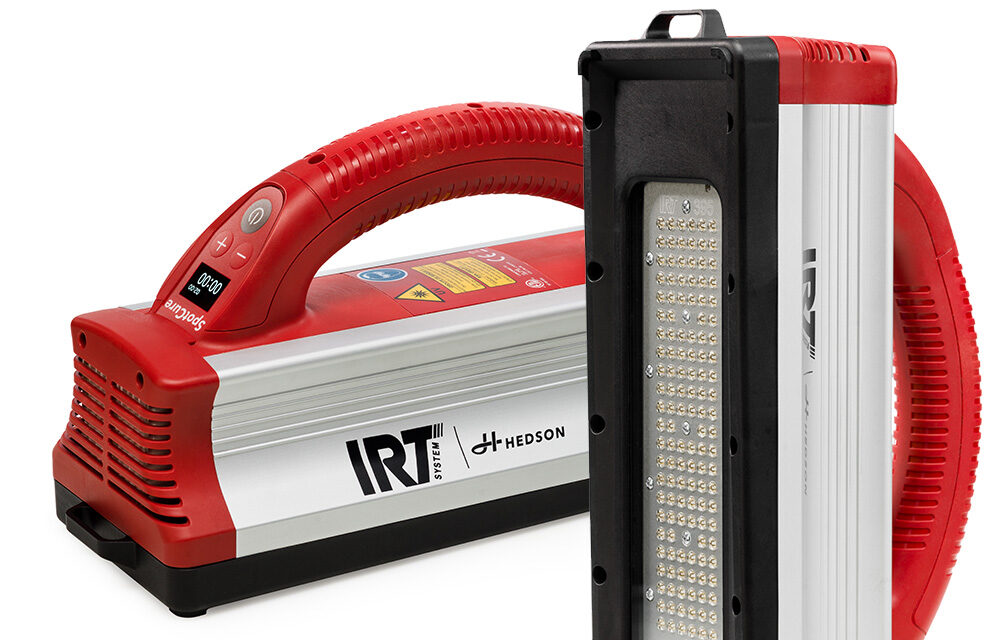 Next generation UV lamps
Combined with powerful, temperature regulated ventilation and advanced overheating protection, SpotCure² offers market leading curing results from IRT, the curing company.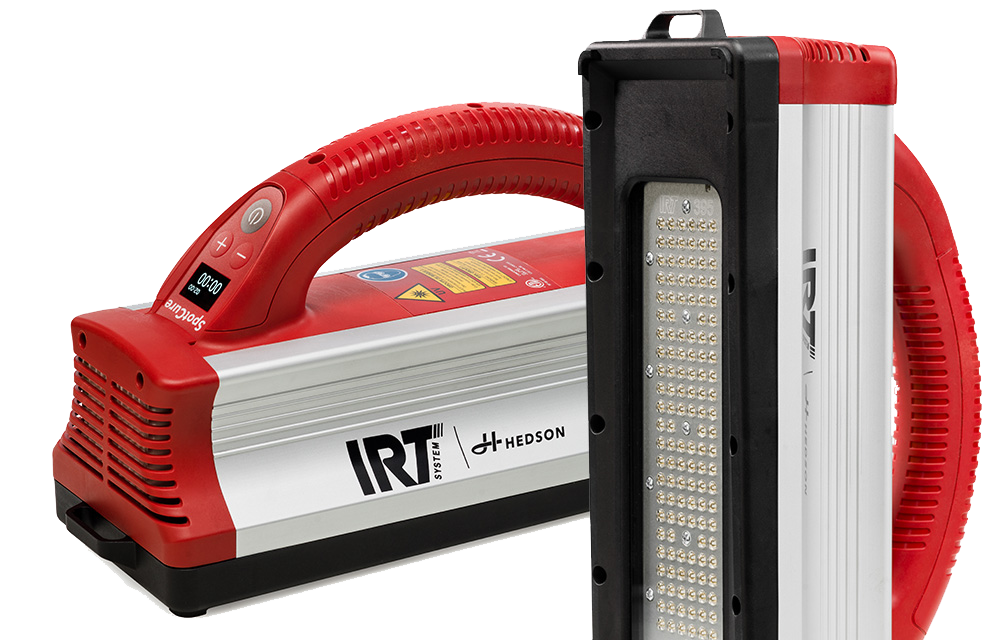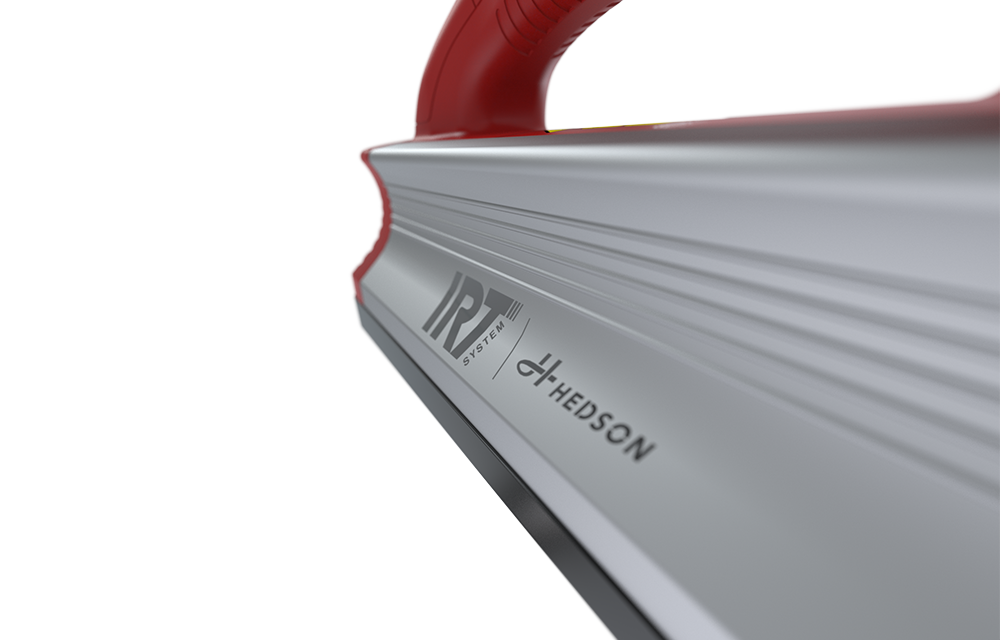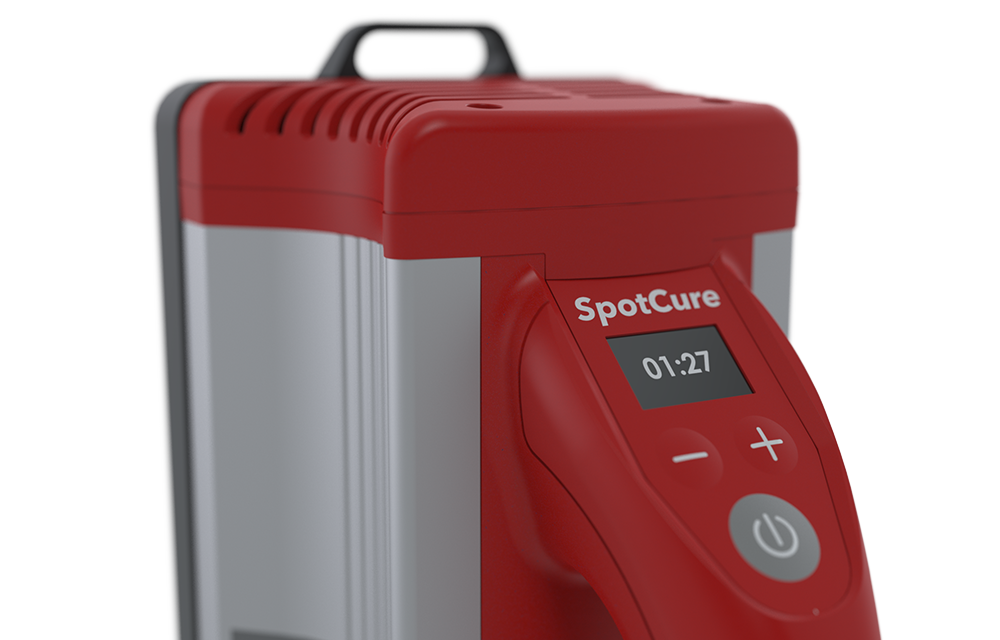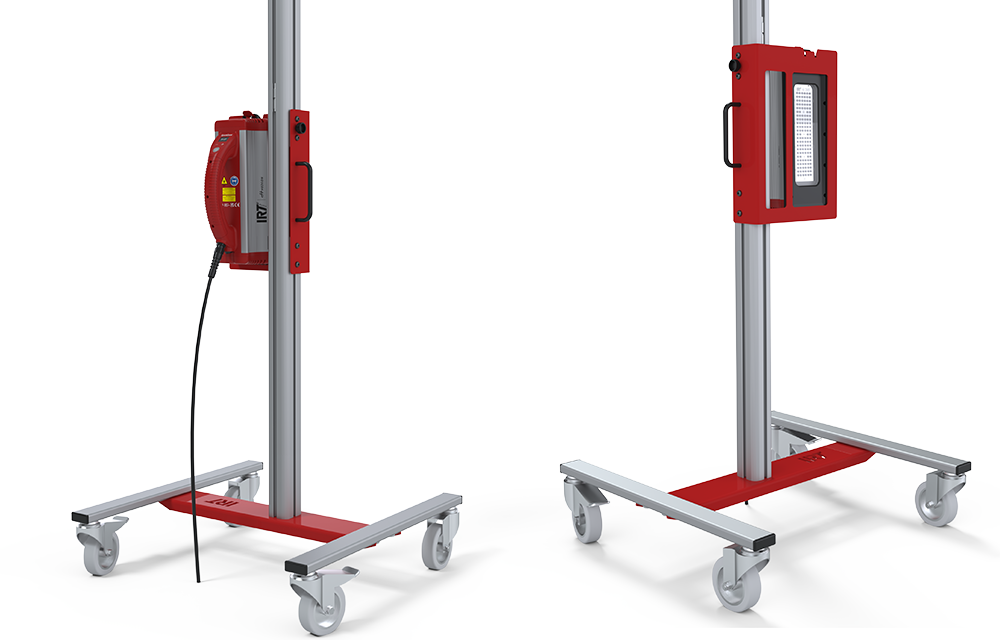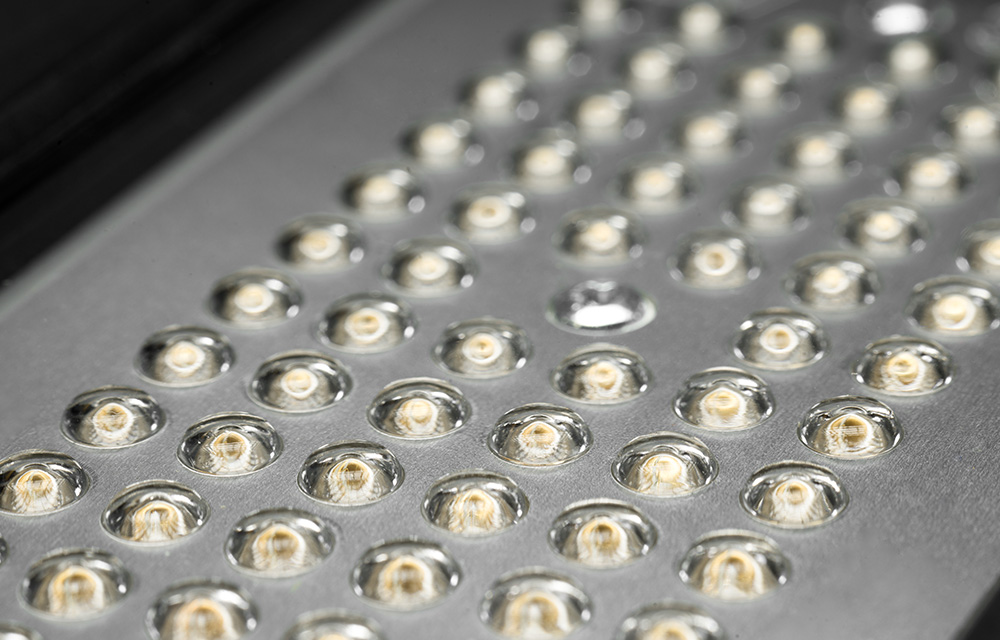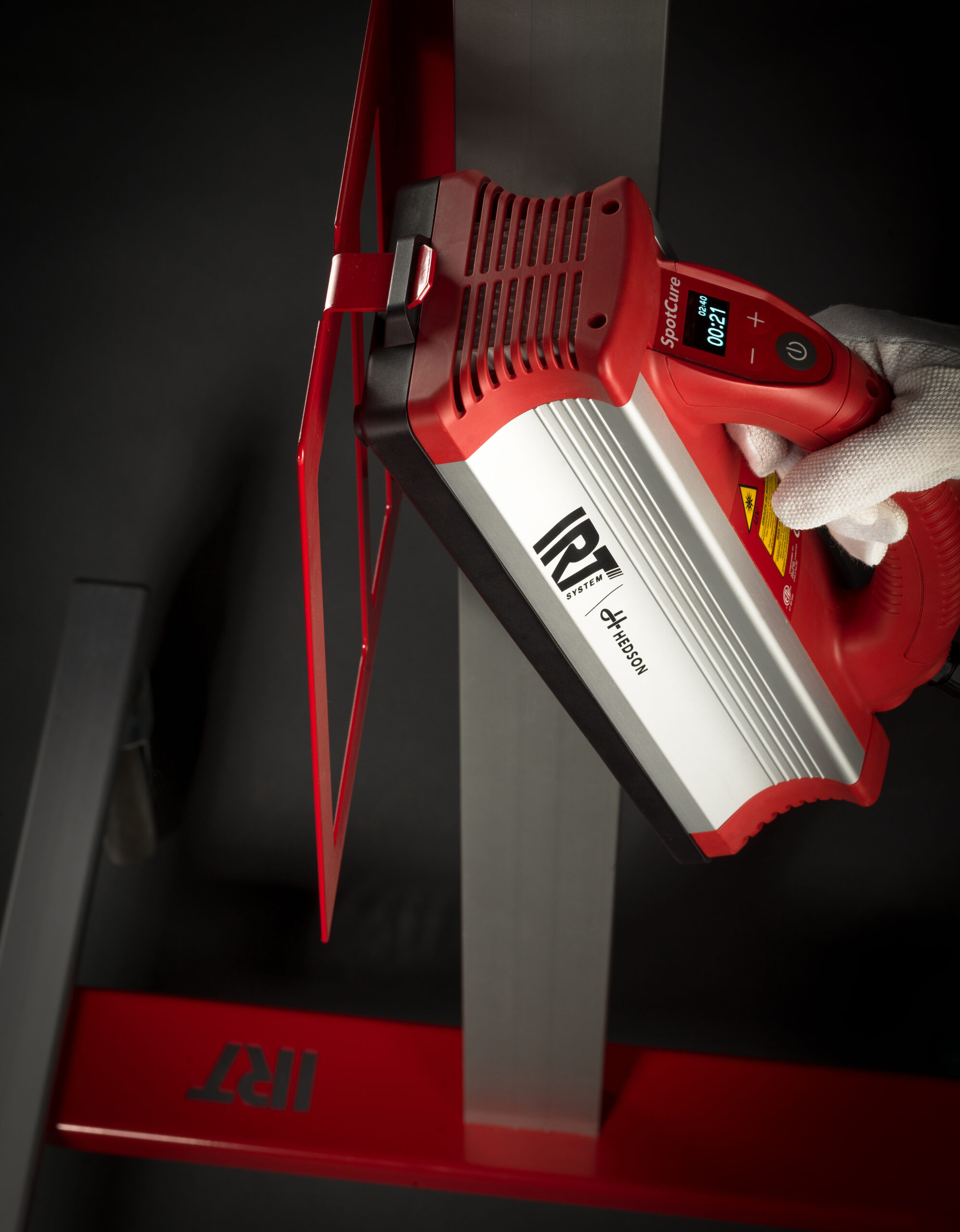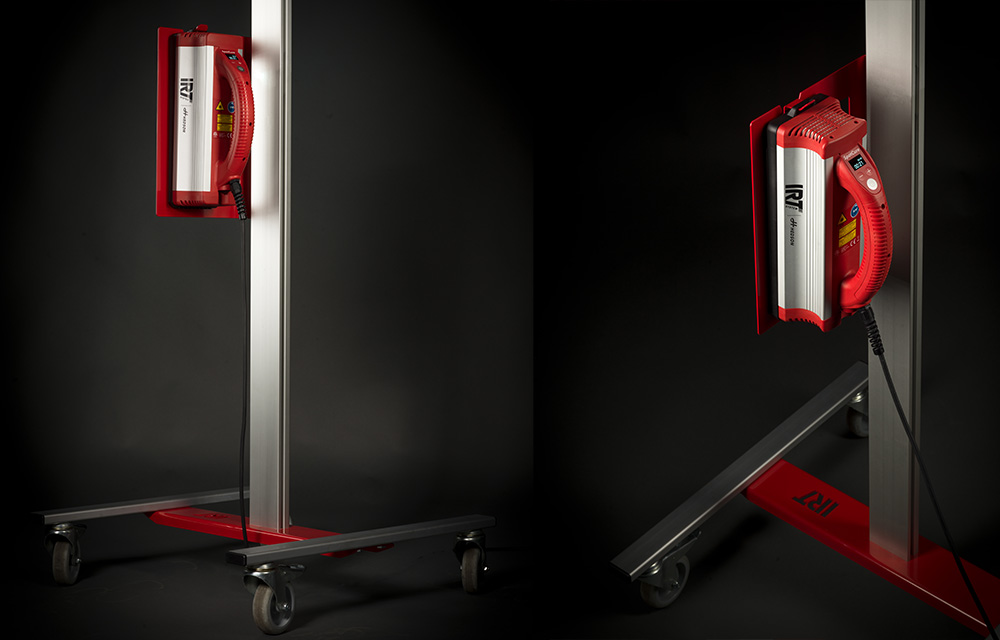 SPOTCURE²
Powerful, temperature regulated ventilation – built to last
Uniform light intensity
Advanced overheating protection
User comfort with grip ribs and membrane display
DIY exchangeable power cord
Filter replacement indicator
User preference memory function
Operational safety with third party certification
Multi-function timer display guides the way
Ergonomic design – for a healthier work environment
Technical Data IRT UV SpotCure²
UV SpotCure²

NA: 800902

Stand for SpotCure²

800907

Hardcase for SpotCure²

800906

5 pcs inlet filter + 5 pcs outlet filter

715425

Power cord 1.8 m

NA: 715431

UV Safety glasses

129070 (1 pair included in delivery)
Voltage

100-240 V

Power

300-400 W

LED unit

132 pcs high-power, individual optics

Weight SpotCure²

2 kg (4 lbs)

Weight stand for SpotCure²

11.5 kg (25 lbs)

Dimensions SpotCure²

335 x 116 x 172 mm (13" x 4.5" x 7")

Dimensions stand for SpotCure²

622 x 605 x 1940 mm (24.5" x 24" x 76")

LED wavelength

395 nm UV-A

Risk Group EN62473

3
Downloads

IRT UV SpotCure2 Instructions manual