IRT DTP-424
IRT HiBake
IRT DTP424 2
IRT DTP infrared dryer
IRT high temperature dryers
The DTP models are designed for "spot repair" and curing of high temperature paint material, up to 200°C/390F. The DTP range is also suitable for curing paint repairs on A-B-C pillars and sills where the steel material is thicker and more power is needed. A large choice of preset processes are standard, including 3-step panel bonding. The reflector surface is coated with a thin layer of pure 24K gold providing the highest level of heat transfer available. The result is minimal heat loss and low energy consumption.

Automatic temperature control
Automatic distance measuring
Laser pointer
Fan cooled cassette heads
18 languages
15 process programs (customizable) including 3-step drying for construction glues and panel bonding.
The IRT DTP infrared dryer is available in 4 models with 1 or 2 cassettes. The DTP models are often customized for special applications based on customer requirements.
Product Highlights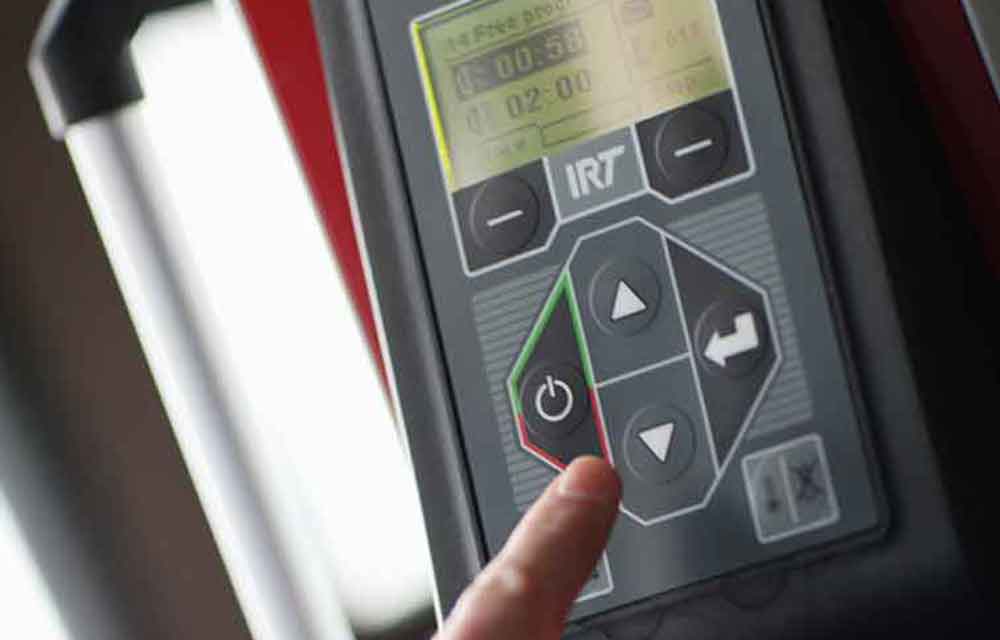 COMPUTORIZED CURING PROCESS
12 pre-set and 3 custom programs and a choice of 18 different languages makes the equipment easy to use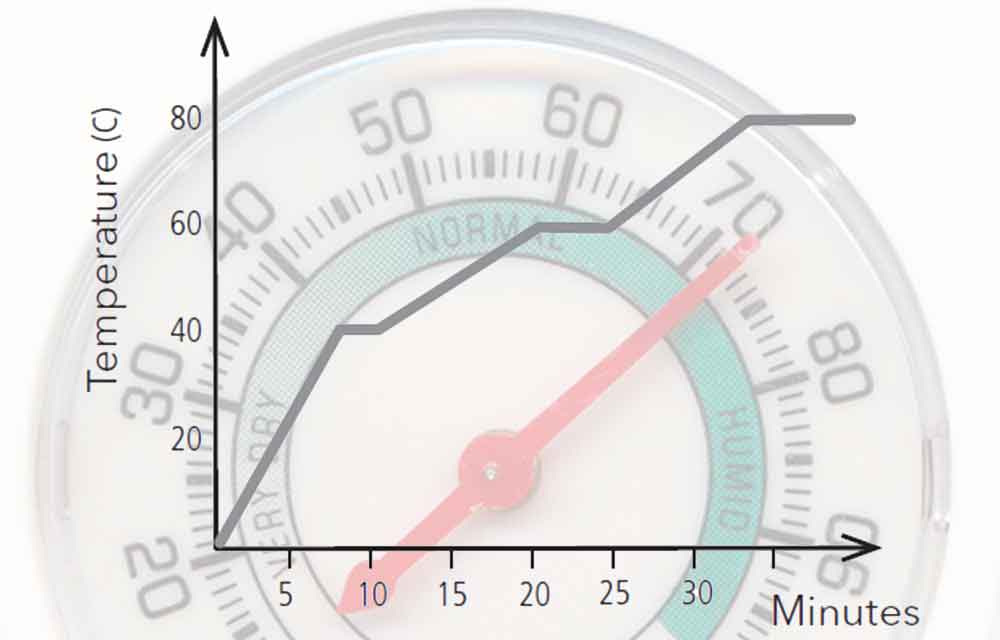 3-step diagram
3-step drying cycle for construction glues, steel filler and panel bonding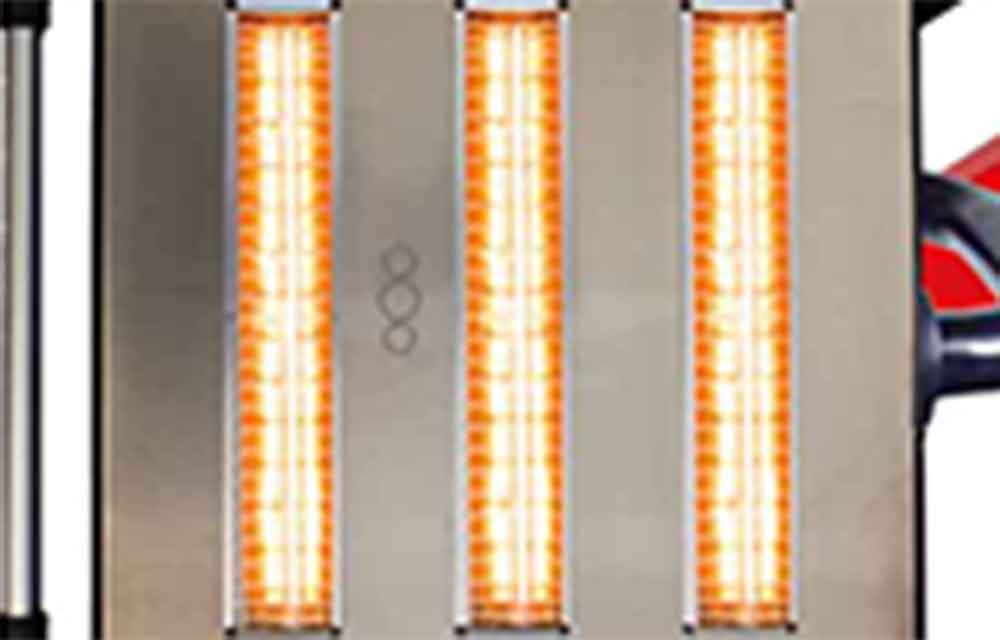 IRT4 HiBake
IRT4 HiBake is a manual alternative to the DTP model, with 50% flash-off, 100% fullbake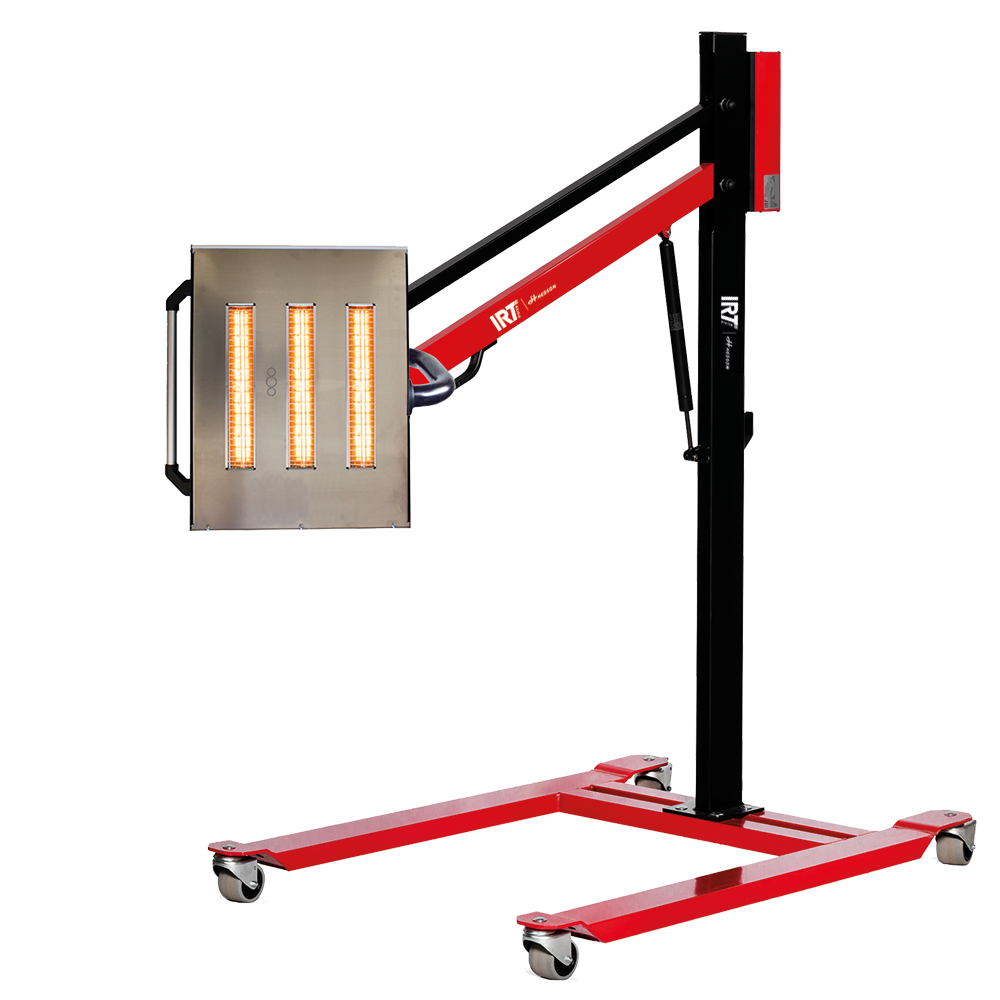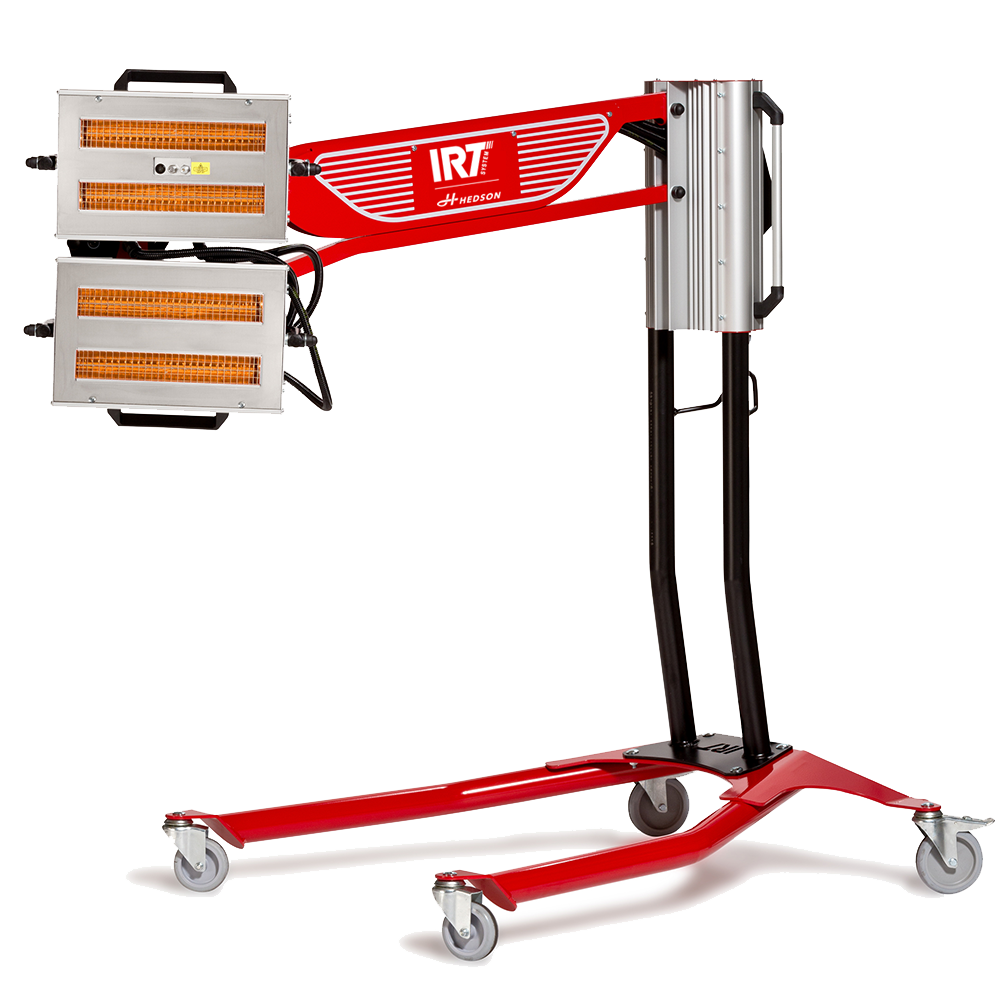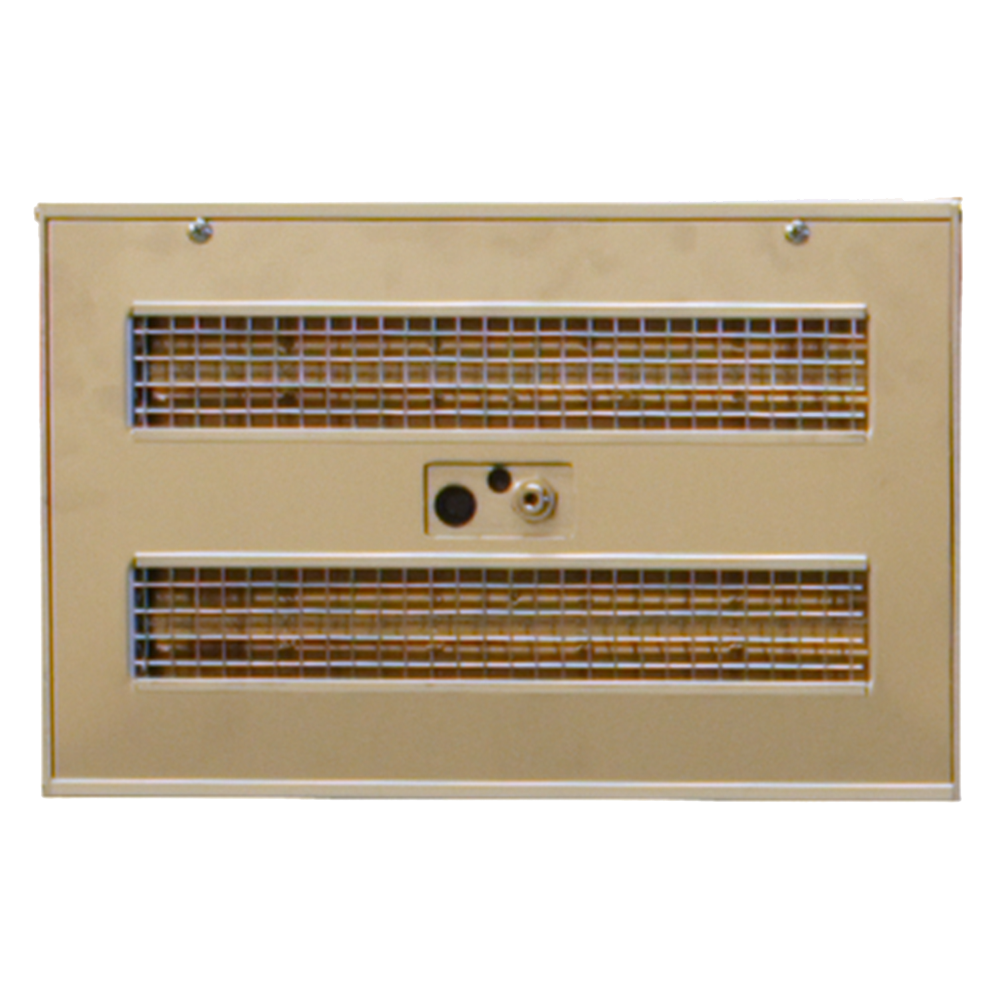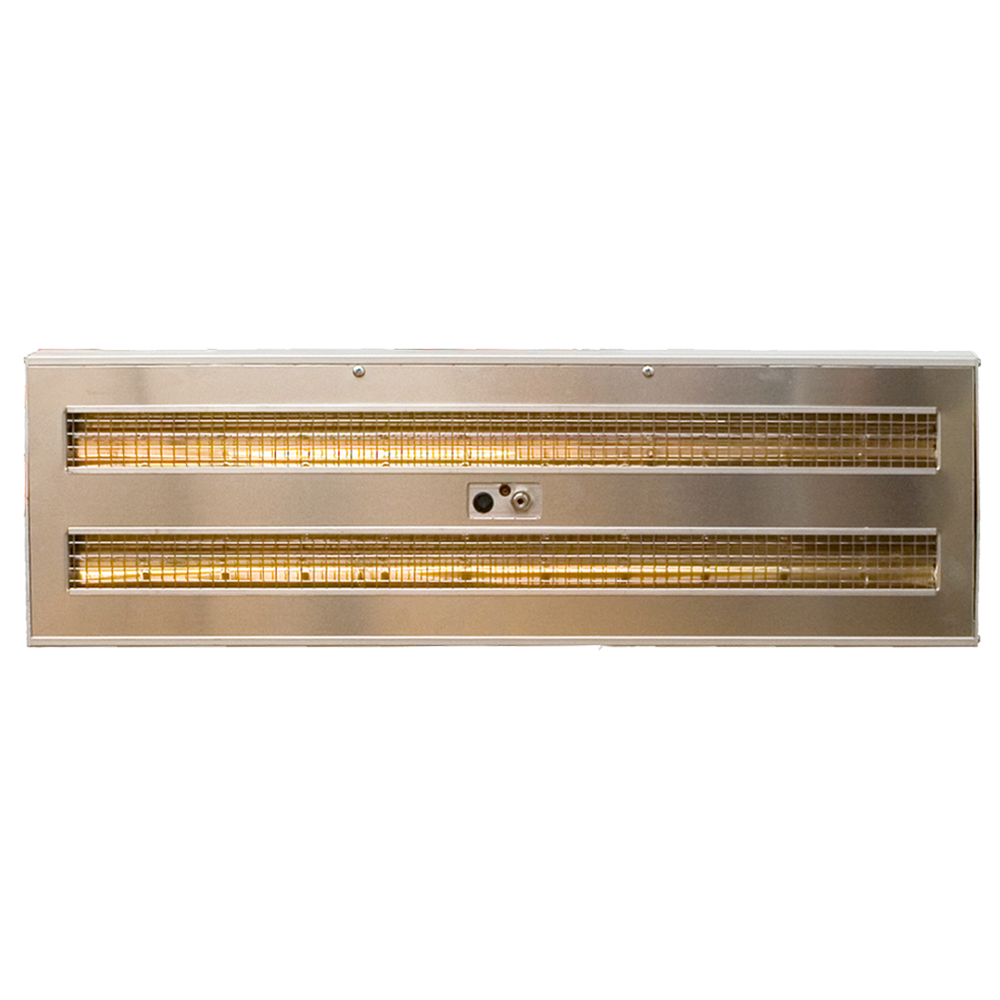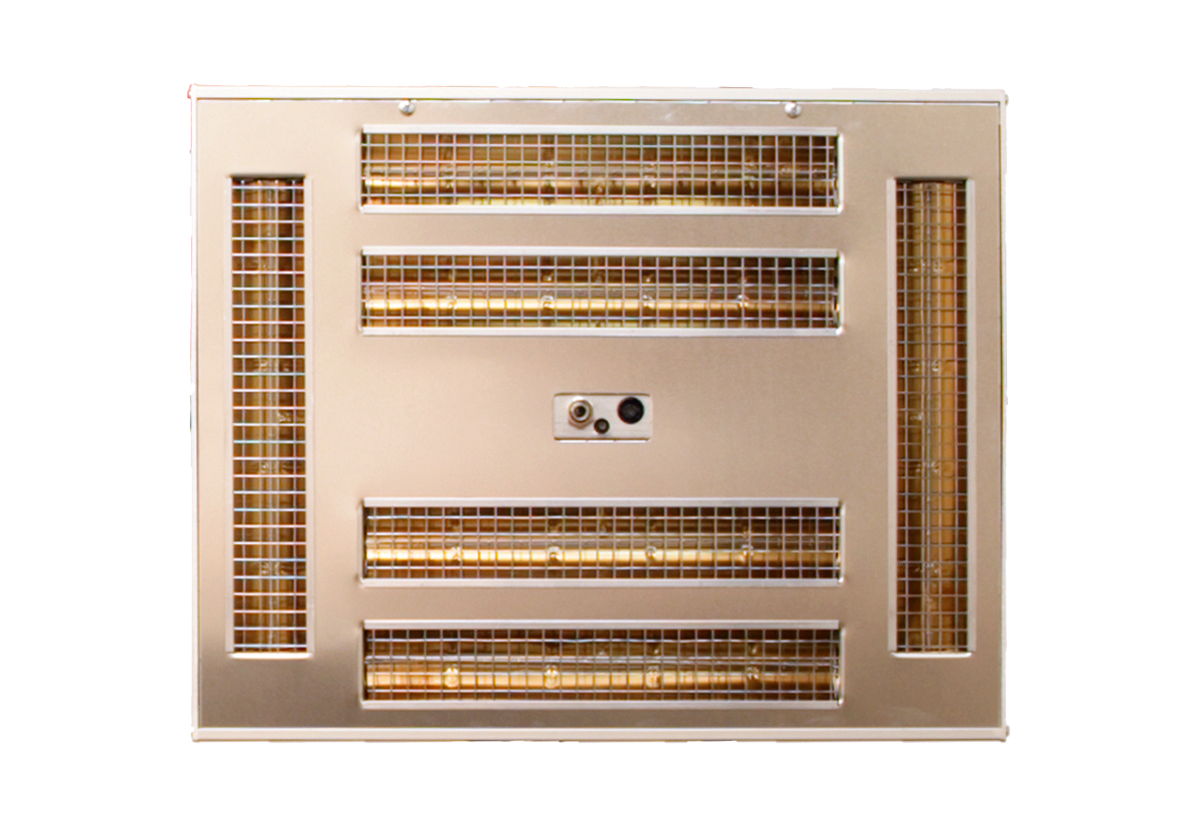 IRT DTP IR Dryers
by Hedson
Low maintenance, high temperature dryers equipped with powerful ventilation and effective particle filter which extends the life of the lamps significantly, up to 20.000 operating hours per lamp. IRT gold-coated FreeForm reflectors guarantee effective and even heat distribution.
Download Product Sheet
Technical Specification
424 DTP 4-1 - v. 1

Part.no. 800511

424 DTP 4-1 - v. 2

Part.no. 800501

424 DTP 4-2 - v. 3

Part.no. 800504

424 DTP 4-2 - v. 4

Part.no. 800503

425 DTP 4-1 - v. 5

Part.no. 800506

425 DTP 4-1 - v. 6

Part.no. 800505

425 DTP 4-2 - v. 7

Part.no. 800508

425 DTP 4-2 - v. 8

Part.no. 800507

428 DTP 4-1 - v. 9

Part.no. 800510

428 DTP 4-1 - v. 10

Part.no. 800509

464 DTP 4-1 - v. 11

Part.no. 800461

464 DTP 4-1 - v. 12

Part.no. 800495

464 DTP 4-1 - v. 13

Part.no. 800496

464 DTP 4-1 - v. 14

Part.no. 800497

464 DTP 4-2 - v. 15

Part.no. 800499

464 DTP 4-2 - v. 16

Part.no. 800500

464 DTP 4-2 - v. 17

Part.no. 800512

464 DTP 4-2 - v. 18

Part.no. 800511

4 HI-BAKE

Part.no. 800599
424 DTP 4-1 & 424 DTP 4-2
Frequency

50-60 Hz

Current v. 1

8 A

Current v. 2

14 A

Output Power

3 kW

Fuse

16 A

Noise level

<70 dB (A)

Voltage

230V, 1 PH, NA ETL

Power v. 1

4

Power v. 2

8
Problems We Solve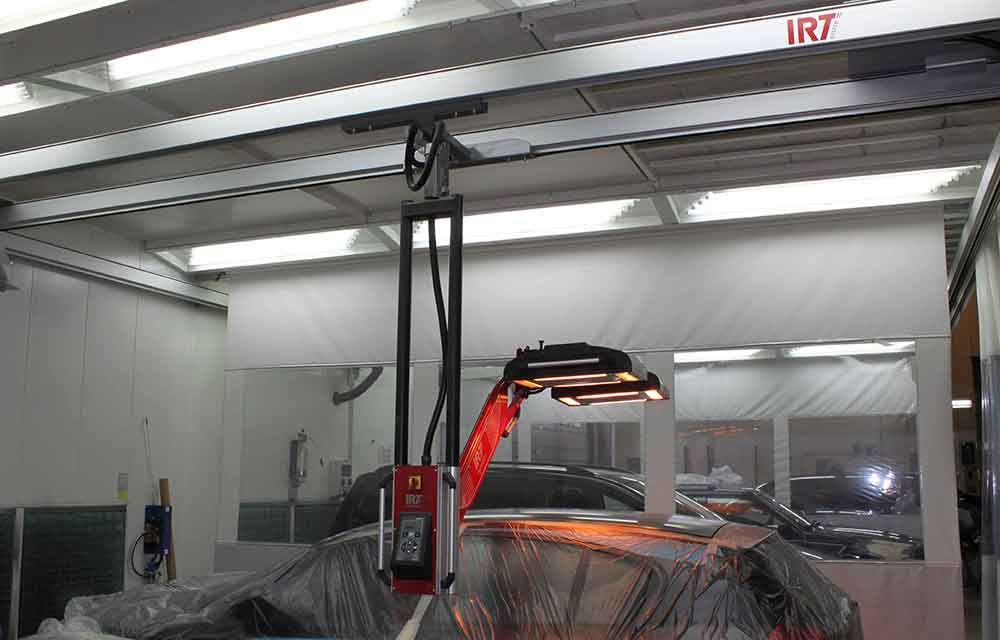 Flexible system
Reaching and maintaining the highest quality curing results have never been easier. With an IRT Rail System Dryers by Hedson, quickly manoeuvre the heater into the perfect curing position, reaching all parts of the vehicle
Customized solutions
By customazing the system it can suit any workshop. and with excellent fit in tight areas between cars prevent the risk for unintentional damage to the car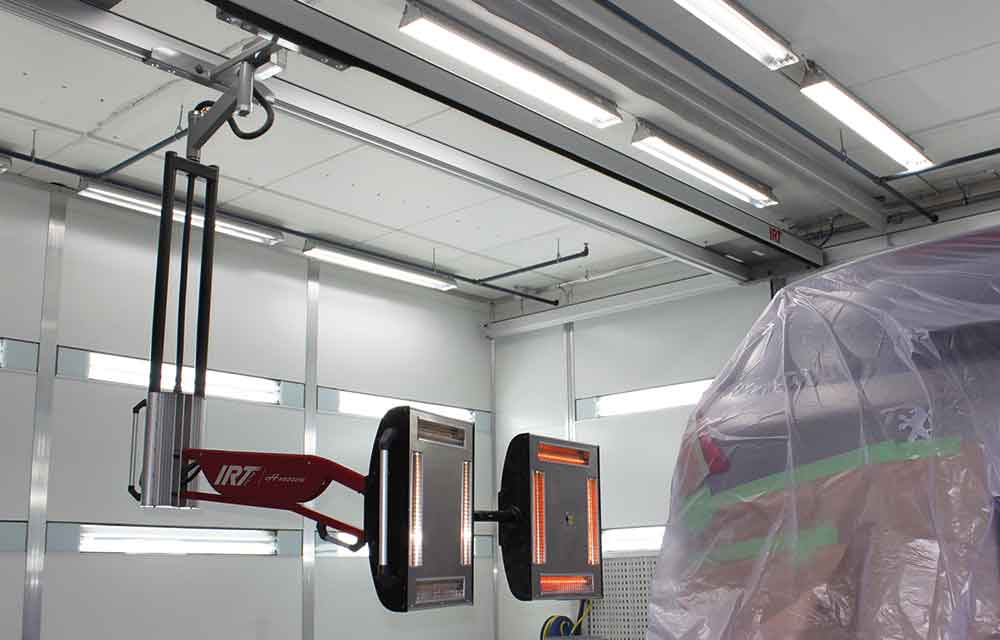 Space saving
The cross rail system can be installed to the wall or ceiling saving precious space between the vehicles and no loose or trailing cables on the floor disturb the work process